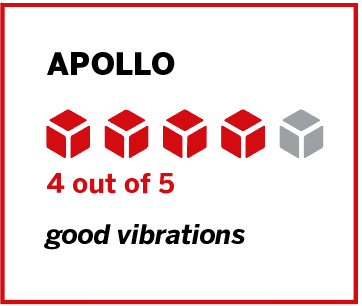 A new wearable device works with the body's nervous system to reduce anxiety.
Two-thirds of the full-time American workforce feel "burned out" from chronic workplace anxiety, while some 120,000 Americans die from stress-related illnesses each year.
In late May, the World Health Organization (WHO) officially recognized burnout as an "occupational syndrome." The WHO cites "feelings of energy depletion or exhaustion and reduced professional efficacy" as symptoms. Burnout significantly increases the risk of heart disease, high cholesterol, Type 2 diabetes, musculoskeletal pain, prolonged fatigue and even mortality before age 45.
Now, there's an app for that.
Apollo Neuroscience, a new wellness technology company created in response to concerns about work-related stress, aims to relieve anxiety and enhance cognitive performance by increasing energy, sharpening focus, promoting social skills and improving sleep habits. Chief innovation officer David Rabin and CEO and co-founder Kathryn Fantauzzi teamed up to create a device capable of treating these stress-related problems in a non-invasive way.
Besides serving as chief innovation officer, co-founder and co-inventor at Apollo, Rabin is a board-certified psychiatrist and a translational neuroscientist. He's been studying the ravages of chronic stress in humans for more than 10 years.
He says Apollo has shown itself effective in case studies, university-led trials and beta tests. In fact, 95% of users report enhanced productivity, focus and sleep when wearing the device.
Apollo works by delivering vibration patterns through a watch-like wearable that the company says increases body resilience. These vibrations have been proven to help the user's ability to recover physically, perform under stress and stay calm.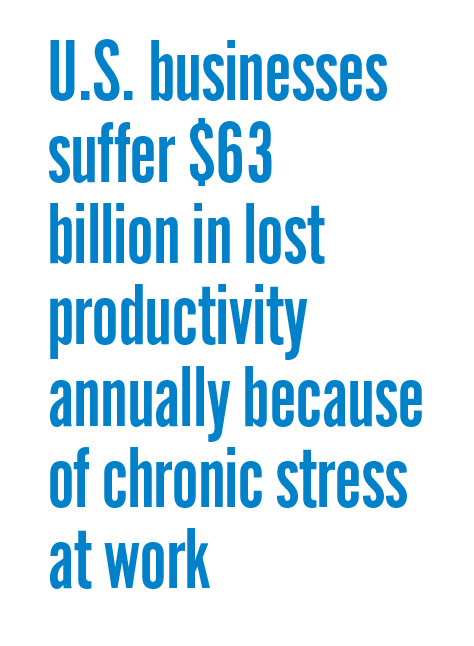 In a luckbox test of the Apollo prototype, its performance met the company's claims. Moreover, the tester (a self-described "anxious sleeper/borderline insomniac"), found the device effective at calming restlessness and contributing to better sleep.
Rabin affirms that the Apollo has been clinically validated to improve heart rate variability (HRV), the most reliable predictive measure of how well the body adapts to and recovers from stress. While many wearable devices (including the Apple Watch) track HRV, they do nothing to improve it. By signaling safety to the body, Apollo naturally improves HRV and restores homeostasis, helping users focus, fall asleep faster and practice mindfulness more easily. Apollo users can track improvements in their sleep and biometrics within the mobile app.
The Apollo will become available to consumers this fall for $16 to $30 per month for a six-month subscription at apolloneuro.com. The wearable device will be included with the subscription at no additional cost.
–Jeff Joseph
---
luckbox lab test: After 10 days of wearing the prototype version of Apollo's  wristband, a luckbox editor became fond of several of the many specialized settings. While the pulsating "energy boost" settings (Buzz Buzz and The Jolt) seemed a bit disturbing—almost anxiety-inducing—the overall experience proved positive, particularly as a way to jumpstart the day (Energy Boost & Brainstorm) and to wind down for sleep (Chill & Sleepy Town). The vibrations seemed to sustain a feeling of calm throughout the day. The sleek and lightweight wearable pictured above makes its debut this fall.