Luckbox Leans In With Chris Law …
… On the art of footwear design and the importance of creating with passion
As a child, Chris Law became fascinated with the hip-hop culture of the Bronx even though he grew up 3,400 miles away in Bedford, England.
From afar, he witnessed hip-hop's coming of age in the '80s by immersing himself in the music, art and fashion.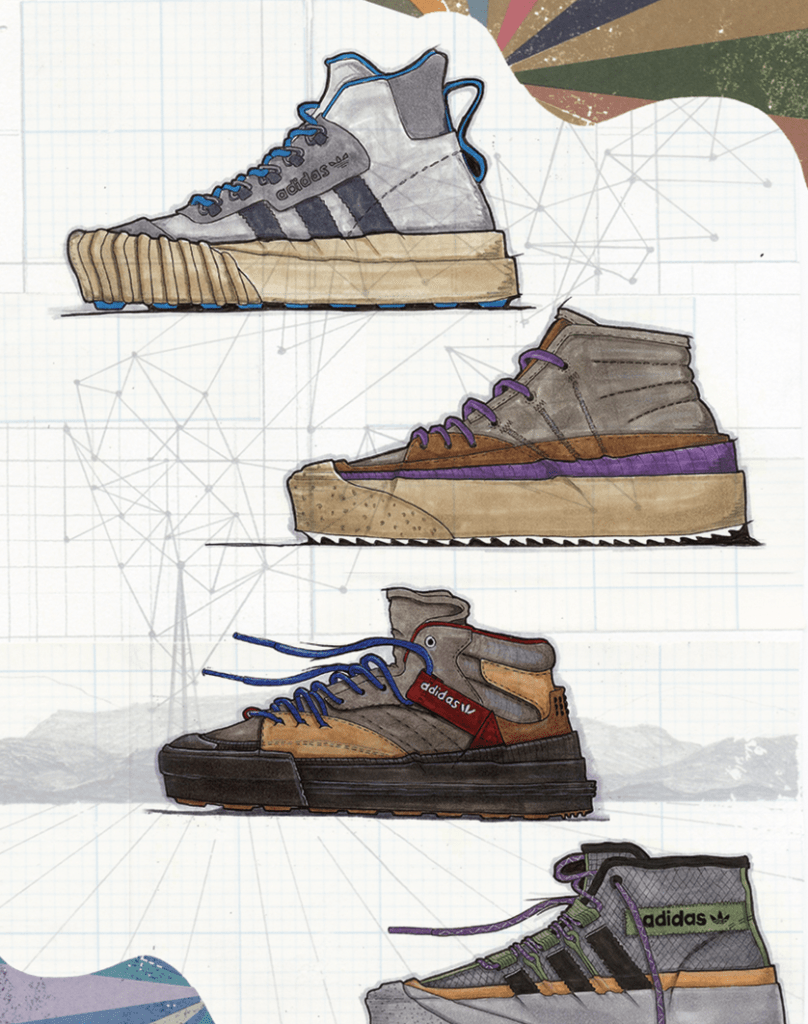 One aspect of the scene left a particularly profound impression. To him, the sneakers he saw in images from across the sea seemed like more than just footwear.
So, he combined his passion for sneakers with his love of graphic arts to forge a career as one of the world's preeminent self-taught shoe designers.
Along the way, he helped transform sneakers from gym shoes to fashion statements.
Law, who's worked with Adidas, Nike, Vans, Converse and Clarks—just to name a few—notes that hip-hop album covers fueled the enthusiasm he brought to his work.
His inspirations include the covers for The Rock Steady Crew's Uprock, designed by member Doze Green, and Afrika Bambaataa and the Soulsonic Force's Renegades of Funk!, designed by comic book artist Bob Camp.
The influence of those covers is reflected in Law's work. In one example, he recreated the Adidas Superstar from the Uprock era.
Law sat down with Luckbox to discuss his journey and accomplishments in footwear design. He even shared his secret for success: passion.
You're a self-taught footwear designer. How did you approach that from a graphic design standpoint?
I left school when I was 15 but ended up going back when I was 21 to do graphic design. I knew that somewhere inside me there was a love for design and record covers. I studied graphic design for six years, and when I left college I took on some website design jobs.
I was also working at a streetwear shop with my flatmate, and we met another guy there. We ended up getting together to start an online cultural site called Spine Magazine. We wrote a feature on sneakers because we love sneakers, and it got a lot of traffic.
There wasn't anything online at the time that really spoke to sneakers. So, we created Crooked Tongues based on that idea. We combined selling shoes and writing features about shoes and culture. We talked to brands that we wanted to work for, and eventually our work got noticed.
It still blows my mind, but one day we had a knock on our door. Three people from Nike were there: Mark Parker, Trevor Edwards
and Sandy Bodecker. We had a candid conversation about shoes and what drove us to do the work we were doing.
It was a pretty cool introduction to that world. We had Adidas turn up in the same way. Then I started doing collaboration work with brands like Puma. Adidas eventually approached me and I came in as a category designer. That's where I learned how to sketch properly and how shoes are made.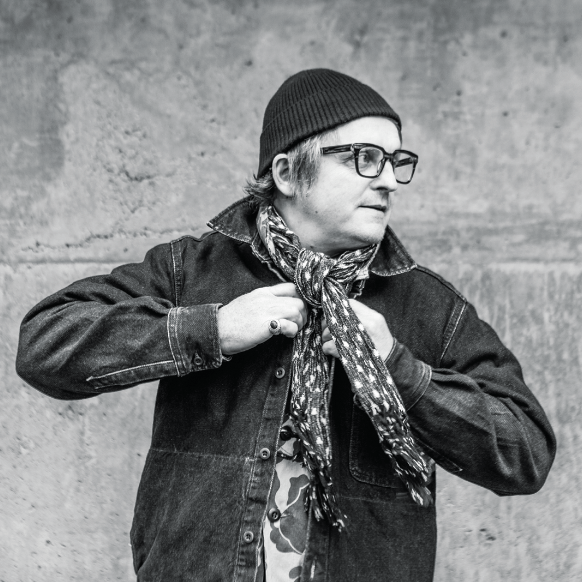 How did sneakers evolve from a sports shoe to a cultural trend?
In the footwear design world, there are two types of designers. There are those who are driven by purpose—they want to design a shoe that can make you run faster or be comfortable working out. And there are those who are driven by style.
I've only ever worked in the lifestyle sector. I think the beauty is when you can get those kinds of teams to work together. Then they're building a silhouette for performance, but they're also taking care of colors from a style perspective. Recently, those worlds have blended more, whereas maybe 10 years ago they were very separate.
There was a time when sneakers were seen as scruffier than dress shoes. But as sneakers became more refined and the price points went up, people began to look at them as luxury items. Over time, they became more than just sports shoes. They are style icons.
Are some of the current footwear trends unsustainable? Will newer ideas replace them?
For some time, we've seen sneaker culture get pretty flat. It was all about retro. Everything that wasn't retro didn't sell. Then all of a sudden we started to get some really interesting designs outside of the retro world. Ultraboost is an example. It goes back and forth to the classics in waves. There was a time maybe three years ago when Vans were gigantic, and it was all about simple canvas shoes.
Brands are now more open to using open-source web design. They'll talk to consumers and partners and look outside of the brand for ideation. And that brings a different perspective. Take Kanye [West], for example. He manages to create spikes of disruption.
And the sneaker community is more open to disruption nowadays. They want it. Some of the stuff Kanye did in the beginning will eventually come back around in 10 years and may be very iconic classics. Nowadays, you can create something modern that becomes classic in the future.
Can smaller footwear companies come up with breakthrough designs?
In this time of reflection during the pandemic, people are looking for less corporate direction and don't want to be told what to wear. It seems like some people are more open to looking beyond big corporations. It can be an interesting time for smaller brands to get attention. It's hard to create new silhouettes that really push the needle, so smaller companies have to determine what makes them different—whether it's price, sustainability or point of view on design.
How do you balance your own tastes in footwear design with the need to conform to current trends?
It's interesting because I've never owned a pair of Jordans in my life, and that blows people's minds. If you're a sneakerhead, Jordans are like peanut butter and jelly. It feels like it has to go together. But for me, none of these brands design the perfect shoe that I want. I know the perfect shoe because it's in my head, but no one makes them. So, I generally don't buy modern brands' new designs. I tend to wear iconic or classic shoes because they are so much easier to do.
How do you get ahead of footwear trends?
It's part of the process at a brand, where you are briefed on a new design and you have a product marketing team that looks at the market, trends, websites, what consumers are wearing, as well as the current lineup of what you have in the range. And they try to fill the gap when there's something you don't have.
The worst thing you can do is look at other brands' shoes and designs. And, to be honest, a lot of the time you shouldn't be looking at shoes to design shoes because you're going to design things that are already there. So, get inspiration from other places and go outside of the footwear world.
What are your thoughts on using StockX to buy and sell shoes?
I think reselling is fine, as it allows you to get what you need if you missed it the first time around. Reselling has been part of sneaker culture since the early 2000s—it's just become more of a big business nowadays. It changed from a side hustle to a career. I'm not, however, a huge fan of some of the seriously inflated prices. I know roughly how much they cost to make, and it all becomes a bit silly. I'm not one to pay big prices at all for shoes. I never have. But if someone is doing their thing and making their living, then that's cool for them.
What would you recommend for sneakers that depreciate in value?
Even with a lot of the rare shoes that used to go for big money, the compounds of their sole units break down over time and literally disintegrate. So, I recommend you wear them and enjoy them now. Don't hoard them for later unless they're rubber, leather or canvas—things that stand the test of time.
What are your thoughts on the future of footwear design?
I want to emphasize the importance of brands looking beyond the classically trained, expensive college route. It's easy for sneaker design brands to teach people how to build things, and you can teach them the technical side of things.

But you cannot teach someone passion. The gems of the future of footwear design are waiting to be discovered in the culture and in the attitudes of consumers. The passion has to be there.
Law's key moments in the evolution of sneakers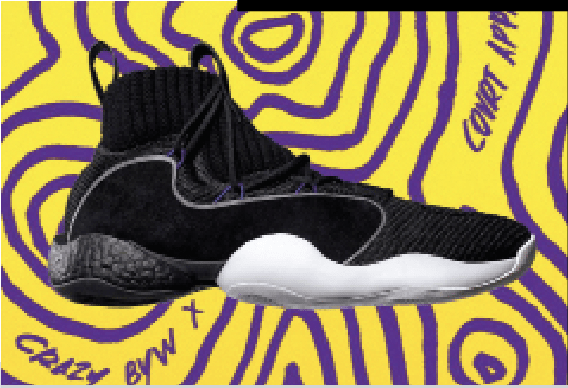 1917 >> Converse Chuck Taylor All Stars make their debut
1979 >> Nike introduces "Air" technology
to sneakers
1984 >> Michael Jordan signs with Nike and begins collaborating with Tinker Hatfield
1986 >> Run-DMC becomes the first music
group to get a footwear sponsorship when they sign with Adidas
2015 >> Adidas introduces "Parley," the first sneakers created from ocean waste
2015 >> Ye, the artist formerly known as Kanye West, rocks the world of fashion with his white Adidas Ultraboosts