Luckbox Leans in with Brian Murphy, American Outdoor Brands President & CEO
AOB became an independent public company in August 2020, building 21 authentic lifestyle brands for outdoor adventures during the pandemic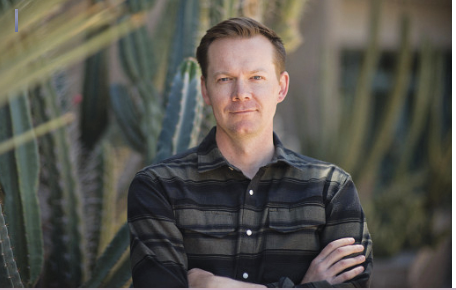 What are the trends in hunting, fishing, camping and outdoor sports?
We believe the macro trends are very favorable. The markets we serve—fishing, camping, hunting, shooting sports and the rugged outdoor lifestyle—have all benefited from a new, higher level of participation that began in our last fiscal year with the emergence of COVID-19. Some people turned to these activities for the very first time, and others for the first time in a long time.
Are these markets growing?
We believe the past two years have ushered in an exciting new era for the entire outdoor industry, resulting in a new, higher foundational level of consumer participation. Each one of the markets in which our brands play has delivered meaningful growth and, importantly, each has welcomed many new participants who, we believe, will continue to explore the outdoors in the future. For instance, calendar 2020 gave us nearly 8 million new campers, 8 million new firearm owners, over 3 million new fishing license holders and over 1 million new entrants to the hunting category.
In March, we acquired Grilla Grills, a direct-to-consumer provider of high-quality grills, smokers and accessories, providing us access to the $7 billion U.S. barbecue grill market. With an estimated 9 million grills sold in the U.S. each year, the grill market has benefited from recent trends toward outdoor cooking and provides plenty of runway for future growth. Founded in 2015, Grilla has generated net sales growth of over 161% in the past two years, with
a CAGR [compound annual growth rate] of about 50% over the past five years, and 2021 net sales of over $15 million. Along the way, Grilla has developed an impressive strong brand authenticity among a loyal consumer base.
Tell us about your company's product lanes. Which lanes are most successful? Do you seek to supply everything necessary in each lane?
Our brand lanes—Defender, Marksman, Harvester and Adventurer—organize our brands by consumer activity and provide us with an ideal competitive advantage for developing innovative new products year after year that turn consumers into long-term advocates, as we take our brands from niche to known. As a result, our brand lanes don't achieve success in their own right. Rather, they serve as the mechanism by which our brands achieve individual success. In that regard, each lane contains multiple brands which vary in size and in the size of markets they serve. We believe each brand has ample opportunity to deliver growth.
Would you explain your "niche to known" strategy?
Once a brand is docked into its appropriate brand lane, we begin to unlock its potential by leveraging the lanes' resources, which include brand marketing, creative product development, sourcing and e-commerce. These teams are focused on the consumer archetype that most aligns with that brand, so they are uniquely able to identify areas where a brand has permission to play and use that ability to fuel our new product development process.
What percentage of your products are sold in stores versus online?
We have a strong presence in both traditional and e-commerce channels. We work with the large, known sporting goods national retailers, such as Academy, Bass Pro, Cabela's, Dick's and Sportsman's Warehouse, as well as home, farm and automotive distributors and OEM's [original equipment manufacturers]. In e-commerce, each of our key brands hosts its own website, and we have relationships with the large online retailers in the industry. Our strategy is to place our brands wherever consumers decide to shop for them, whether online or in a physical retail store. This approach is important in our current environment when consumers have the ability to alternate between in-store shopping and online options. Our e-commerce sales have grown over 122% in the past two years, delivering a CAGR of over 49% and demonstrating the positive impact of this strategy. This flexibility also means that on a quarterly basis, e-com can generate anywhere from one-third to one-half of our net sales.
Would outdoor products be a recession-proof business?
I can't speak for all businesses, but what I can tell you is that we have built a diverse portfolio of brands that span a number of consumer archetypes and activities. Whether a brand appeals to a consumer who is in the market for personal protection accessories, or one who is looking for a 'closer to home' outdoor vacation option, such as camping, hunting or outdoor cooking, we have authentic brands that align with those needs. We believe that positions us well for the future.