Yields, S&P Sector Performance and Earnings
Yields on the Move
With all the discussion of yields in the news lately, it is nice to see what's moving. As seen on the graphic below, most of the movement has been occurring on the shorter duration notes. I.e. The 2-year yield has increased more than the 30-year bond.
Sector View
Below, we have the sectors that represent the S&P 500 and the accompanying ETFs. The S&P 500 is heavy in tech—with the largest stocks being AAPL (7%), MSFT (6%) and AMZN (4%).
Earnings
The Cherry Picks Team will be sending out an Earnings Edition next Tuesday. This Friday, prior to the open, we have some of the big banks reporting—JPM, WFC, BLK, C. As long as you are a Cherry Picks subscriber, you'll get the Earnings Edition next week.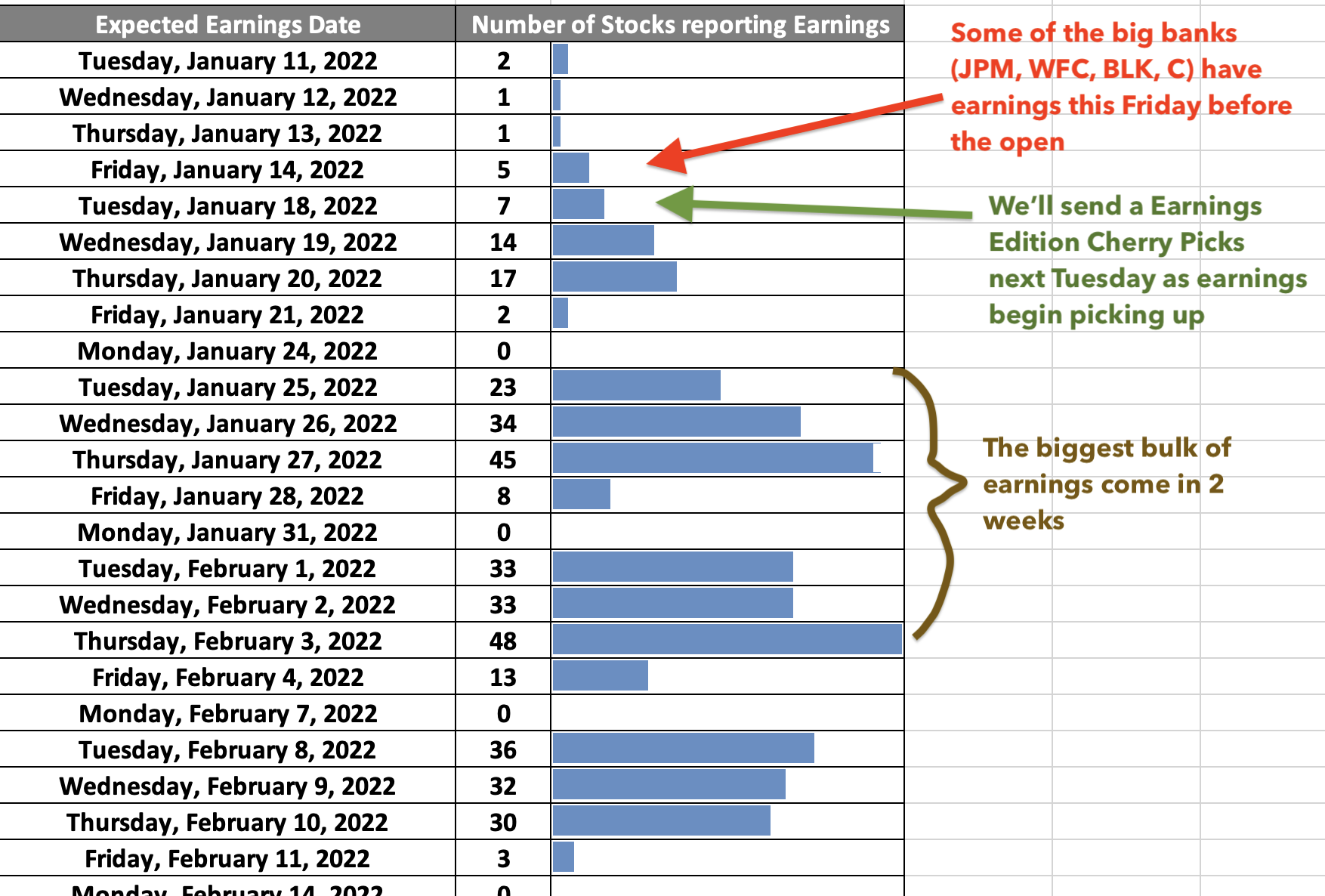 The free weekly Cherry Picks newsletter from tastytrade is stuffed with market research studies, data-driven trade ideas, and unique insights from the geekiest of geeks. Conquer the market with confidence … get Cherry Picks today!
Cherry Picks is written in collaboration with Michael Rechenthin, PhD, Head of Research and Development at tastytrade; and James Blakeway, CEO of Quiet Foundation, a data science-driven subsidiary of tastytrade.