New and not-so-new books that captured our attention this month
Cultish: The Language of Fanaticism
By Amanda Montell
It might seem that Heaven's Gate, a religious movement of the late '70s, doesn't have much in common with Peloton leaderboards, but Amanda Montell sees the connection. Both arise from America's all-out obsession with cults, she maintains. Backed by her original research, Montell analyzes the social science of cult influence and attributes much of its power to language. For her, the language of cults permeates the nation's culture. It's all around us, influencing us every day. At the same time, she explains that the fascaination with documentaries exploring the lives of cult leaders like Charles Manson—or even serial killers like Jefferey Dahmer and Ted Bundy—comes from the search for an explanation of what causes people to join and remain in extremist groups. Then there's the common misgiving that nearly anyone could submit to the lure of a cult. To some degree they've already succumbed, Montell writes. Whether it's scrolling through a personalized Instagram reel feed or attending a SoulCycle class three times a week, Americans find themselves exposed to cultish language and influence in everyday life. It may not be brainwashing, but it's a process of manufacturing ideology and attitudes, according to Montell.
The Hype Handbook
By Michael F. Schein
In The Hype Handbook, Michael F. Schein—founder and president of Microfame Media—defines hype, explains how it works and makes a case for using its power for good instead of evil. Through real-life examples that include the adventures of the likes of Alice Cooper, Andy Warhol, Otto von Bismarck, Warren Buffet and Charles Manson, Schein provides a guide to building a successful career and enjoying a successful life. To that end, Schein teaches readers to create buzz around projects, businesses and causes. His 12 strategies for using hype point the way to achieving goals by generating outrage to draw attention, building a community of like-minded people for support and creating an atmosphere that breeds curiosity and intrigue. He offers tips on radiating energy, organizing a secret society, repeating a mantra and building anticipation by pushing people out of their comfort zones. For Schein, hype represents the holy grail of spreading the word about any idea, product or service.
The Hype Machine: How Social Media Disrupts Our Elections, Our Economy, and Our Health—and How We Must Adapt
By Sinan Aral
Social media networks have changed everything, connecting people and products all over the world in totally new ways. It's a new order that offers both promise and peril, depending upon how humanity deals with it, according to Sinan Aral, author and MIT professor. Aral describes himself as a scientist, entrepreneur and investor—in that order. It's a perspective reflected in the careful rigor and great breadth of his book. He urges readers to take a step back from the screen and look under the hood of the social-networking hype machine to see how it influences politics, the economy and public health. That's the way to move technology in a purposeful direction and remove the noise, he writes. To help accomplish that, he peeks behind the curtain of powerful social networks to find how they shape people's choices. His research shows how the engine that he calls the social networking industrial complex influences everything from elections and business decisions to dating and vaccinations. Along the way, Aral explains how social media affects the brain, assesses the power of social ratings and warns of the consequences of fake news. He offers strategies for becoming more thoughtful consumers of social media and reaching a better understanding of the effects of technology. Social media stimulates neurological impulses and persuades people to change how they shop, vote, exercise and love, he warns. But he also insists that understanding the social media hype machine can help humankind harness its power to promote equality, education and public safety.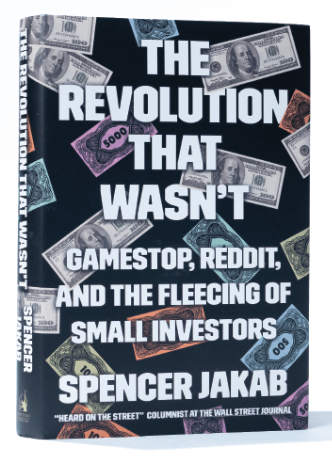 The Revolution That Wasn't: GameStop, Reddit, and the Fleecing of Small Investors
By Spencer Jakab
Wall Street Journal columnist Spencer Jakab draws on his experience as a stock analyst to tell the story of how the GameStop meme stock squeeze unfolded in January 2021. In the process, he identifies the real winners of the rally and reveals the financial mechanisms that made the event such a bonanza. He even explains why investors refer to some equities as meme stocks. Besides detailing how Wall Street brought millions of new investors into the markets, he explains how the novices were hustled into thinking they had an edge in the game and exactly who enjoyed a huge payday. Jakab argues that ordinary investors can outsmart the pros simply by refusing to play their game.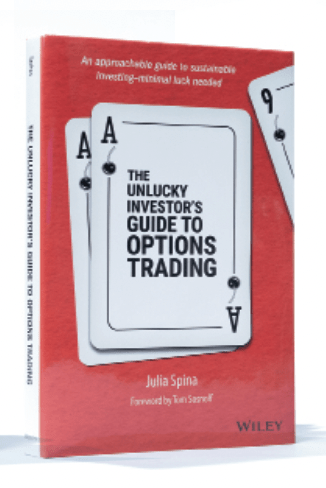 The Unlucky Investor's Guide to Options Trading
By Julia Spina
There's no denying the power of luck in investing, but those who succeed in the long run have learned not to rely on simple good fortune to determine their fate. Instead, they study books like The Unlucky Investor's Guide, which focuses on options trading. Precisely customizable options can generate profits in any market—no luck required, writes author Julia Spina. She combines her academic background in mathematics, signal processing and data analytics with her mentoring by options trading legend Tom Sosnoff to produce an essential handbook for new traders who want to learn the basics of sustainable and profitable derivatives trading. The book reached No. 1 in the Investment Analysis & Strategy category in its first week on Amazon.
Far too often, book reviews drive away readers. But reviews present just one stranger's view, and taking them to heart leaves great books undiscovered. The Luckbox Bookshelf offers profiles instead of reviews. Don't look to these pages for opinions. Think of Bookshelf as a place to discover books that educate, entertain and challenge entrenched beliefs.