The Future of Crypto Staking
Decentralized finance may benefit from the SEC's decision to shut down staking by cryptocurrency exchanges
The U.S. Securities and Exchange Commission has forced the Kraken cryptocurrency exchange to shut down its staking service and pay $30 million in fines.
It's part of a crackdown on such staking services. Let's examine the mechanics of staking and explore the reasons why shutting them down may benefit decentralized finance (DeFi).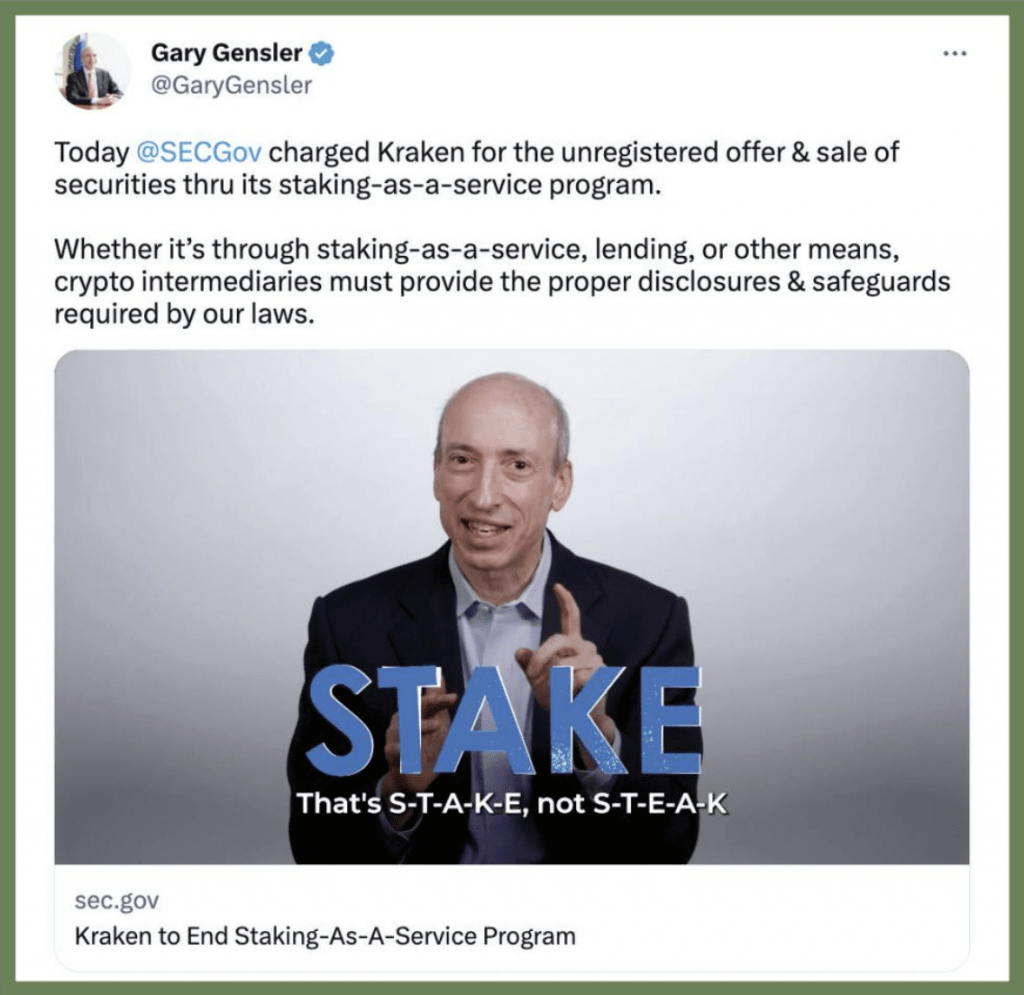 Unlike Bitcoin, the Ethereum network is a "proof-of-stake" (PoS) blockchain that adds transactions through a process called validation.
Anybody can...