Metals, Yields, and Trades Ideas
Metals
Metals are moving. Perhaps this can be explained by metals becoming less attractive as Treasury Yields are increasing. Metals, after all, are non-interest bearing.
This can be seen below in the correlation matrix. The correlation of the 2-year, 10-year, and 30-year Treasury yields is compared in the matrix versus gold and silver. Notice the negative correlation.
Instead of buying gold or silver, consider selling a put. Even a short, slightly ITM put, is a better play than purchasing outright GLD or SLV itself. For example, with GLD at 162.25, a short 164 put has upside potential, and $280 extrinsic value. It would be like buying GLD, 2.80 lower than the current level. Plus $175 intrinsic value upside in addition to the $280 extrinsic. Something to consider if you want to take a bullish stance.
Comparison of the price of gold (GLD) vs. silver (SLV)
Gold (GLD) is down -10%; Silver (SLV) is down -18%
Yields have increased since the beginning of the year. Check out the Treasury curve below. The 30-year has seen the largest basis change.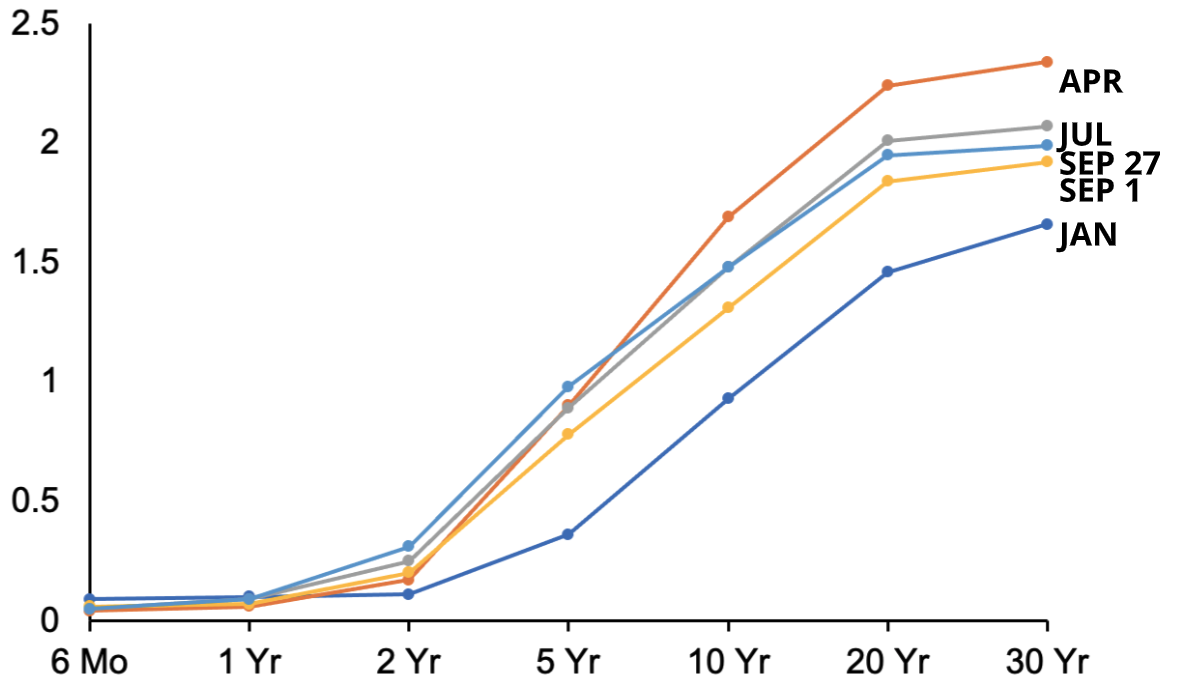 Spreads between yields are also on the rise. Consider the "TUT" spread, which is the 10-year minus the 2-year yield plotted.
Alpha Boost Trade Ideas of the day
Nike (NKE) shares were hit hard on earnings and continue to fall. NKE implied volatility rank (IVR) is still above 35. We used the Alpha Boost system to generate ideas in these NKE. If you want trade ideas like this in your inbox, sign up here!
The free weekly Cherry Picks newsletter from tastytrade is stuffed with market research studies, data-driven trade ideas, and unique insights from the geekiest of geeks. Conquer the market with confidence … get Cherry Picks today!
Cherry Picks is written in collaboration with Michael Rechenthin, PhD, Head of Research and Development at tastytrade; and James Blakeway, CEO of Quiet Foundation, a data science-driven subsidiary of tastytrade.