Gambling to a 1,925% Return
A first-time gambler hits the road for one week of mobile wagering and a +37% return—annualized to 1,925% for this clickbait headline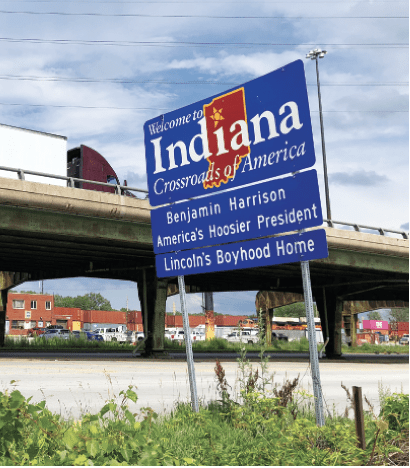 Working for a group of traders is sometimes like starring in your own version of a musical. Not that traders break out in choreographed dance moves or sing songs of yearning, but mostly because a lot of time is devoted to trying to get the "square" character to take a chance on risky things like gambling, gin or (gasp) jazz.
I'm reminded of the iconic 1955 movie Guys and Dolls, where a dapper Frank Sinatra as Nathan Detroit tries to convince an uptight missionary from the Salvation Army to loosen up and fly to Havana.
In fact, the only thing I actually know about gambling is in the Guys and Dolls opening number, Fugue for Tinhorns, where three guys sing about their horse race picks. "I got the horse right here, his name is Paul Revere, and the guy says if the weather's clear, can do, can do…"
I had never gambled in my life. Wait, does eating gas station sushi count? I'd never bought a lottery ticket, never put $50 on black (always bet on black), or even put down $20 on the pass line, whatever that is. I don't have a moral objection to gambling. You do you. I am just the cheapest person I know. If I have $20 in my hot little hands, I'm not going to gamble it away on something with 50/50 or worse odds. I can tell you down to the spring roll how much food $20 will buy at Panda Express.
So, does this story end up with some me and some dapper fellow gazing longingly at each other while drinking caipirinhas? Nope. But it does have gambling, quasi-legal fireworks, a lot of hot dogs and a somewhat accurate clickbait headline.
So when my editor called and told me my assignment was to spend the next week as a degenerate gambler, I had concerns. What if I hate it? Oh, man, what if I like it? What if this is a gateway to becoming my own Lifetime movie, Never Bet the Under: The Vonetta Logan Story. But I downloaded the DraftKings app and linked my bank account. Luckbox funded my account with $200, and now all I had to do was place some bets.
I reached out to two of my coworkers who are degenerate gamblers and asked them for advice. Mike Butler, host of Options Trading Concepts Live on the tastytrade network, said this: "Bet small so you can do it sustainably, and if your strategy is sound you have a good chance of eventually hitting, which will wipe away tons of losing days. DFS (daily fantasy sports) is very much like buying long calls on the money in investing—many of them miss, but when you hit you can make 1,000 times your investment or more."
Nick Battista, who's also on OTCL, chimed in with this: "Life's too short to bet the under. With multi bets, all you do is pay the juice, i.e., if you are going to take the moneyline favorite and the over, you should parlay them for one unit rather than betting them separately for one unit each."
Was this even in English? Ugh, I could feel myself craving Kung Pao chicken and wanting to be done with this already. Helpfully, DraftKings has an FAQ section with a bullet point called "How to bet." So my new online gambling persona, Vonnie the Newb, had to decide whether to bet on Sportsbook or Daily Fantasy, which is what Mike was trying to explain about winning daily fantasy pools.
OK, I chose Sportsbook. I learned that a moneyline bet is just a straight-up bet on who I think is going to win the game. I also had the option of betting over or under on total points or I could just bet the spread. These three options were consistent for baseball, basketball and hockey. So I crossed my fingers and tried to place a moneyline bet on the Milwaukee Bucks to beat the Atlanta Hawks in the playoffs.
But my bet was denied! It's totally legal to use online gambling sites in the state of Illinois, but a rule change in April 2021 meant that all bettors must register in person at the Casino Queen in beautiful East St. Louis, Illinois. During the pandemic, online registration was allowed, but Gov. J.B. Pritzker didn't extend those permissions. The Casino Queen is 300 miles from my house. I called my editor, and he told me to bring back some BBQ for him. (Um, thanks, Jeff).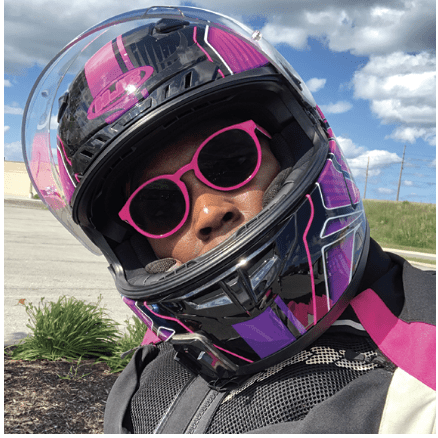 So, I started Googling. Turns out, as long as your phone is pinging in the state of Indiana you can place bets there even if you're not a resident. The Indiana state line is 20 minutes from my house, and that's better than 300 miles. This is pretty common in states that are near urban areas with a patchwork of gambling laws. A recent survey found "at least 25% of the bets placed in New Jersey are from people driving over from New York."
So, I grabbed my keys, jumped into the car and headed south on Lake Shore Drive to cross into Indiana. Northwest Indiana is a sinful melange of drive-thru cigarette depots, year-round fireworks stores, bulk liquor shops and casino "boats" in the loosest interpretation of what constitutes a boat. I settled on the Walmart parking lot in Hammond, Indiana, in the shadow of the Horseshoe Casino. Could I bet without actually setting foot in a smoke-filled casino? This time when I opened the app and placed my bet on the Bucks it went through.
Because I was a new bettor, DraftKings kept throwing me what they call "Odds Boosts," and all I had to do was opt-in. For this experiment, all of my bets were $20. I was employing my own "bet small, bet often" strategy. I should also mention that I don't follow sports all that closely. I enjoy football and watch that the most, but baseball I reserve for watching in-person. I never got into basketball that much. And hockey? Well, I'm Black, so there's that.
That's why my initial strategy was just straight-up guessing. I took the Bucks because I got the "odds boost" raising the line from -375 to +100, which put me at 1/1 fractional odds. My $20 bet (which was correct) turned into $40.
And that's how it went for the next five days. Then one blessedly sunshiny Sunday I hopped on my motorcycle and rode to Indiana to gamble, buy some fireworks and get some cheap smokes. I mixed up my bets among moneyline, over/under and the spread. I even tried Nick's advice to do a parlay bet and got a parlay "odds boost" from DraftKings.
My Hawks/Clippers parlay didn't work, but I was having fun trying to figure things out. I even tried out the DraftKings live in-game betting feature. So, in the middle of a baseball game, you can try to get a feel for how the rest of the game is going to play out. I bet a mid-game under of 6.5 runs in an Oakland versus Giants game. Who am I? That pick lost, but hey, I'm still learning.
The next day I tried to do some research before I placed my bets, so I checked out some sportsbook sites. One guy wrote that the Yankees had a hard time hitting off the Angels pitcher because he was left-handed. I thought the poor guy must have a hard time finding scissors. Anyway, this "analyst" didn't think the over of 10 runs was in danger, so I took the under.
The two teams scored a combined 16 runs that game. Analyst, my butt! So I went back to just randomly picking, and I started winning! I bet on Switzerland to go through in the Euro finals, the Hawks to cover the spread at -6.5, and Tampa Bay to beat the Canadiens.
On the third of July, I got an alert from DraftKings about the Nathan's Hot Dog Eating Contest. So far, the most exotic thing I had bet on was soccer, but I had no idea you could bet on Major League Eating! I opted-in and took Joey Chestnut to eat more than 75 hot dogs. The over/under line in Vegas was 73.5, so DraftKings was kind of screwing me on the spread. (That's a sentence I never thought I would type). But, hey, never fade a superstar. Chestnut at +125 means I won $45 on my $20 bet—all because a man stretched the limits of his gastrointestinal system!
So, after starting with $200 I ended my week of gambling with $274.83, a rate of return of 37%. Honestly, driving all over creation just to gamble made me want to trade more options. Yes, it was fun, and it did make me watch way more sports than I normally would. Can Trae Young not hit a free throw?
But there are a lot of similarities. As trading legend and tastytrade co-CEO Tom Sosnoff preaches, "Once you reach a certain level, it doesn't matter what the product is. You've flipped the switch and moved from the passive world to the active world."
He's right. I may not know what the heck a GeForce RTX 30 is, but it's fun to trade Nvidia. And I couldn't tell you the difference between a sweeper and winger, but I made money betting on soccer—which throws the whole stodgy era of finance and "trade what you know" out the window.
So, is this the dawn of the Vonnie the Newb era? No. I'm cashing out my DraftKings winnings and I'm headed to Panda.
Vonetta Logan, a writer and comedian, appears daily on the tastytrade network and hosts the Connect the Dots podcast. @vonettalogan