The Real-Life 'Grinch Bots' Stealing Christmas in 2020
The Grinch may have briefly stolen Christmas from Whoville, but modern day "Grinch bots" are ruining holiday shopping for many consumers in real life.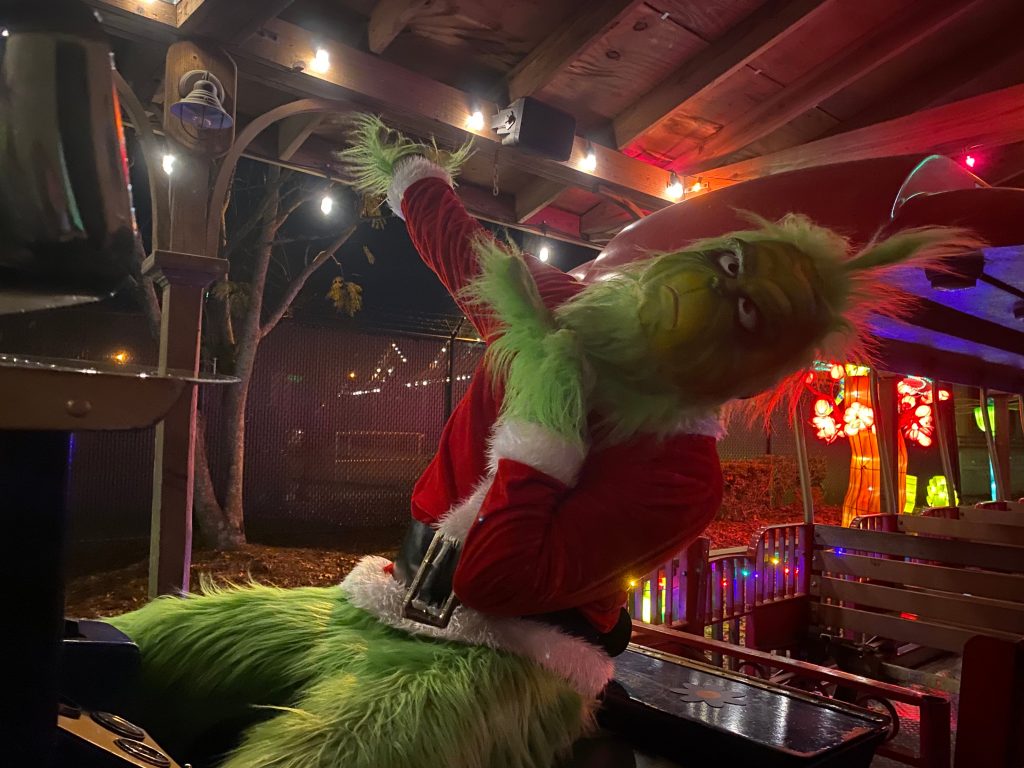 Concocted in the 1950s by Dr. Seuss, How the Grinch Stole Christmas is a story about the power of possibility and transformation, and ultimately the salvation of a troubled soul.
In the book, the antagonist—the Grinch—steals all the holiday decorations and gifts from the neighboring town of Whoville with the intent of ruining Christmas. Thankfully, the Grinch is ultimately inspired by the kindness of the townspeople and experiences a change of heart, returning the gifts to their rightful owners and joining in the holiday celebration.
This holiday season, one can only hope that modern "Grinch bots" experience a similar transformation.
"Grinch bots" are the nefarious computer programs responsible for mass purchases of high-demand toys and electronics. Developers of Grinch bots use these programs to corner the market on coveted products so they can flip them for a hefty profit.
In 2020, the Grinch bot story has reached new heights due to high demand for Sony's Playstation 5 video game console. Thanks to extensive Grinch bot activity, the PS5 has been almost impossible to purchase through traditional online retailers.
The sticker price of the PS5 is $500-$600, depending on the configuration, but they often trade for double that price on secondary sites, such as eBay (EBAY). That type of premium leaves a lot on the table for Grinchy middlemen—a group traditionally referred to as "scalpers" when it comes to sports and concert tickets.
So-called Grinch bots had already spread from sports/concert tickets to sneakers and streetwear in recent years, but the newest expansion appears to have enveloped the toy and electronics industries. And in terms of market penetration, it's been a blitzkrieg.
It's estimated that anywhere between 65%-90% of website traffic is generated by subversive computer programs—especially for highly sought after items. Walmart (WMT), for example, claimed that it blocked roughly 20 million attempted Grinch bot purchases within the first 30 minutes of the PS5 restock in late November.
Grinch bots can conclude transactions in milliseconds, meaning human shoppers are put at an extreme disadvantage in a digital environment where size and scale often represent the difference between success and failure.
Given the existence of other nefarious bots (many seeking to crack consumer accounts with the intent of committing fraud), a shocking 97% of online retailer traffic may originate from computer programs, according to the cybersecurity firm Radware.
Fortunately, retailers such as Walmart and Target (TGT) are working to find solutions to help ensure their merchandise lands in the hands of actual consumers, as opposed to the warehouses of bot owners. They use artificial intelligence to detect abnormal buying behavior which allows them to block tainted internet protocol (IP) addresses.
The chart below illustrates how actual consumer login activity during Black Friday weekend in 2019 was dwarfed by malicious bot-driven traffic.
Based on the above reality, government intervention will almost certainly be necessary to make serious inroads against the most technologically savvy offenders. The Better Online Ticket Sales (BOTS) Act was instituted in 2016 to help alleviate the scourge of event ticket scalping, and similar legislation has been proposed to fight Grinch bots—dubbed the Stopping Grinch Bots Act.
It's believed that legislation will be voted on at some point in 2021 after the new session of Congress is officially seated. However, even the successful implementation of that legal framework should represent only the start of ongoing efforts to deter Grinch bots, not the end.
After all, ticket scalping still occurs, despite the existence of the 2016 BOTS Act.
Unfortunately, this story probably won't end with the salvation of the Grinch bots, like the Grinch in Dr. Seuess's iconic story—even with a desperate, last-minute plea from Cindy Lou Who. There's simply no conscience in these bots to appeal to.
Due to the explosive growth of Grinch bots, there will be stacks of PS5s left in the hands of middlemen this holiday season, as opposed to the end users who desperately want them.
To learn more about what scalping means in the financial markets, readers can tune into this recent episode of Small Stakes on the tastytrade financial network. To follow all the action in the global markets this holiday season, TASTYTRADE LIVE (weekdays, 7 a.m. to 4 p.m. Central Time) is also recommended.
This December, give the gift of Luckbox and get a free Luckbox T-shirt! See SUBSCRIBE or UPGRADE TO PRINT (upper right) for more information.
Sage Anderson is a pseudonym. The contributor has an extensive background in trading equity derivatives and managing volatility-based portfolios as a former prop trading firm employee. The contributor is not an employee of Luckbox, tastytrade or any affiliated companies. Readers can direct questions about any of the topics covered in this blog post, or any other trading-related subject, to support@luckboxmagazine.com.