Soaring prices for oil and natural gas may provide trade opportunities
Global supply shortages and inflation continue to roil the economy, emptying the wallets of consumers and businesses alike. In a world of rising prices, energy costs stand at the forefront, occupying people's thoughts and breaking their budgets.
In April 2020, U.S. oil futures collapsed at expiration, turning negative as global demand for oil dried up. Just 18 months later, oil futures were approaching $85 per barrel for the first time since 2014.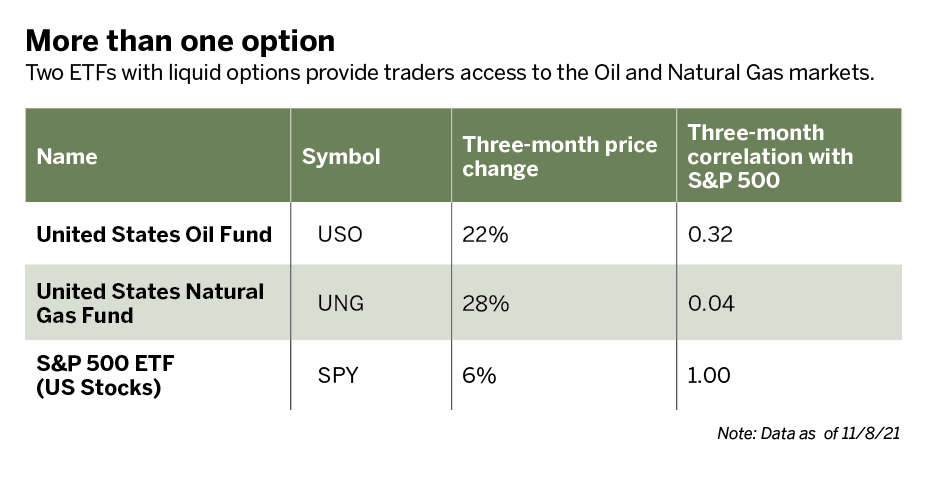 Much like crude oil prices, natural gas prices steadily climbed higher for much of the spring and summer before exploding as fears of short supplies set in with the impending cold weather.
Traders who want to bet on the price action of crude oil and natural gas as the nation heads into winter can use the United States Oil Fund (USO) and the United States Natural Gas Fund (UNG).
Both are exchange-traded funds (ETFs) that use futures contracts to provide access to the price action of oil and gas. Both have listed options contracts, giving traders derivatives for the oil and gas markets without using futures or options on futures.
Alpha Boost: a free trade idea service, delivers strategic options strategies via email three times a week. Each email includes five to 10 trade ideas for stocks and exchange-traded funds (ETFs). An algorithmic trade generation system finds the trades.
Luckbox used the Alpha Boost trade generation system to find both bullish and bearish trades in the oil and gas funds (see below).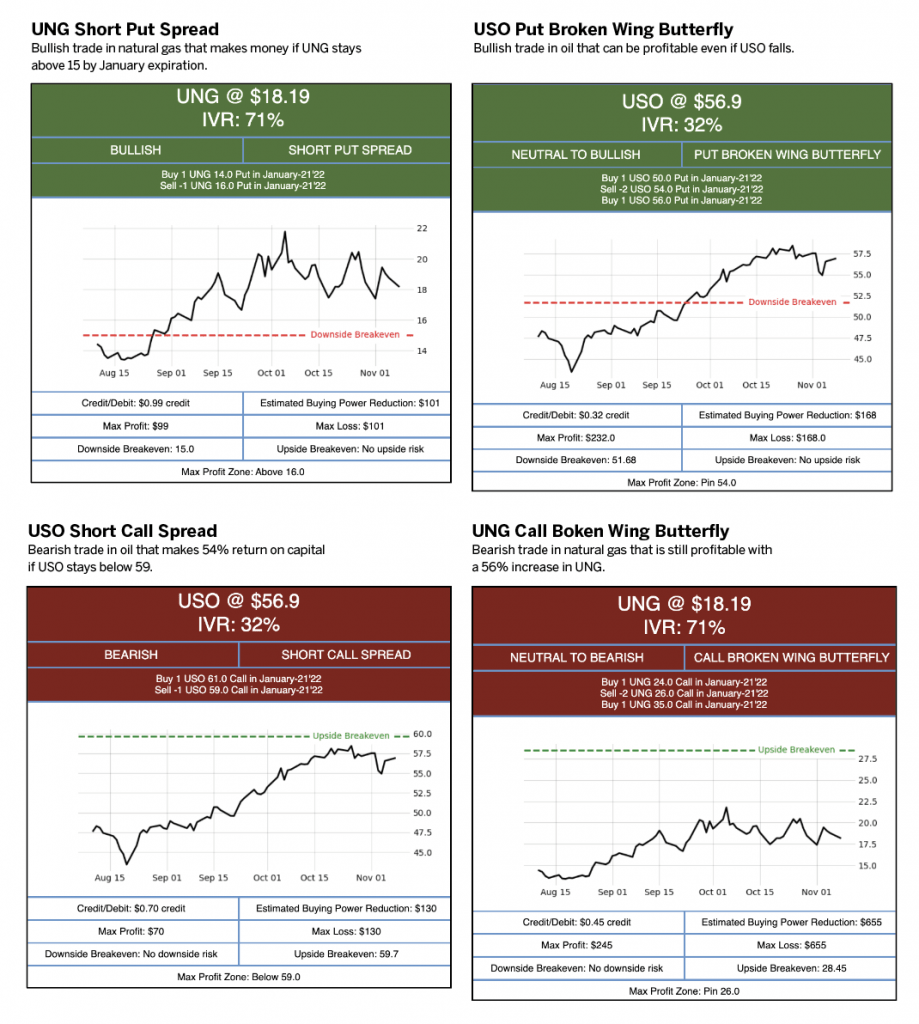 James Blakeway serves as CEO of Quiet Foundation, a data science-driven subsidiary of tastytrade that provides fee-free investment analysis and trade ideas for self-directed investors @jamesblakeway