The Alpha Boost system uses complex algorithms to find a mixture of strategic options trade ideas
It feels as though a computer hack at a Fortune 500 company makes headlines about every other week. As a result, most cybersecurity stocks shrugged off the systemic selloffs of 2020 and rallied to new highs and meteoric returns.
As with any investment sector, some cybersecurity comapanies have liquid, tradeable options markets. Trades in these stocks may be compelling, given the relatively low correlations to the S&P 500.
Luckbox used the new Alpha Boost trade generation system to find both bullish and bearish trades in three of the top cybersecurity stocks.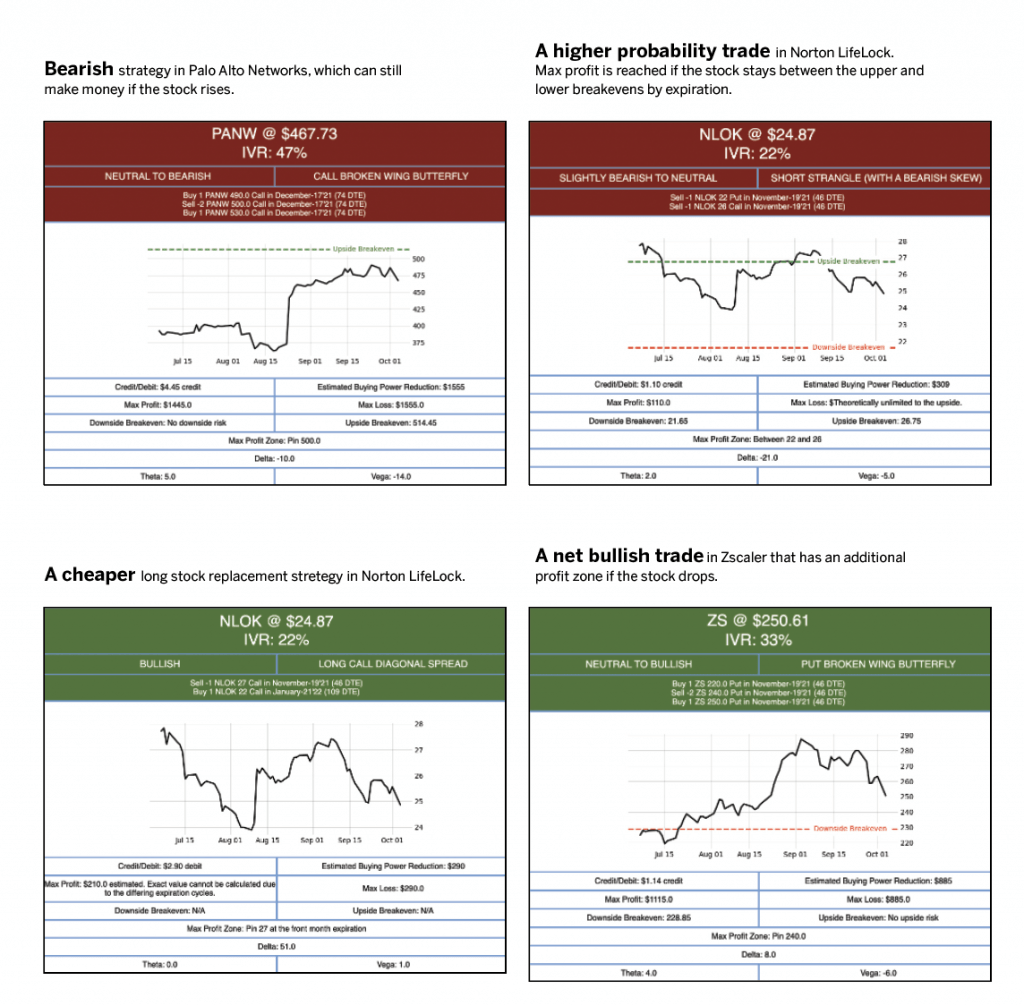 Alpha Boost, a free trade idea service, delivers strategic options strategies via email three times a week. Each email includes five to 10 trade ideas for stocks and exchange-traded funds (ETFs). An algorithmic trade generation system finds the trades.
James Blakeway serves as CEO of Quiet Foundation, a data science-driven subsidiary of tastytrade that provides fee-free investment analysis and trade ideas for self-directed investors @jamesblakeway