What we are reading, and why
The Last Taxi Driver
By Lee Durkee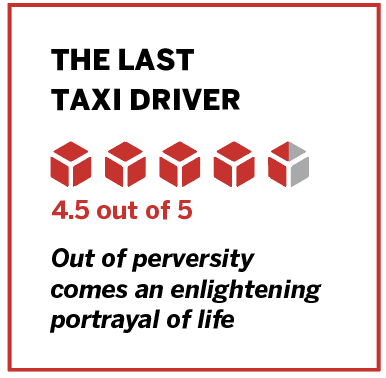 Lee Durkee's novels draw upon his own hip but hardscrabble life, combining the working-class realism of Charles Bukowski with the counter-cultural flamboyance of Hunter S. Thompson. But Durkee's timing has been simply awful. Let's look at some highlights that became low points.
When Durkee's first book, Rides of the Midway, was published 19 years ago, the reviews ranged from good to glowing. But then came 9/11. "After the dust from the towers had settled, nobody seemed particularly interested in coming-of-age novels set in Mississippi," he laments.
Hardly anyone bought the book. In fact, its anemic sales made Durkee nearly unpublishable. So he spent the next two decades writing novels that never saw print. He says he kept going because he didn't know how to stop. He stayed alive by driving a taxi 70 hours a week in Mississippi.
Finally, nearly two decades later, Durkee landed a publisher for a novel he called The Last Taxi Driver. Suddenly, his paranoia flared. He convinced himself something would go terribly wrong worldwide and thwart the success of his book.
Unfortunately, he may have been right. His second book was published March 3, just as the United States was going into lockdown to slow the spread of the coronavirus.
Almost overnight, every bookstore in the world was closed. Promotion hit a brick wall. Durkee's book tour was canceled because he couldn't board a plane or book a hotel room.
But here's hoping The Last Taxi Driver finds its audience. They'll be better off for having read it.
They'll find the book's narrator, Lou, shares the author's dual work life. Both drive cabs to support their writing habit, which makes them "hacks" in two senses
of the word.
They also share a long list of foibles, chief among them a tendency to identify nearly everything as a threat. Durkee admits to projecting his paranoia—a trait he celebrates—onto his protagonist.
In the book, as in life, neurosis plays out against a seedy background of dead-end taxi runs. Lou ferries a newly released prisoner on a wild goose chase to the rundown abodes of one ex-girlfriend after another, only to find no one at home. He routinely transports impoverished service workers from the housing projects to their minimum-wage purgatories. He takes a pair of sullen, gravely ill patients home from the hospital to die under dismal circumstances.
And then the lineup of passengers takes a turn toward the bizarre.
In the face of such perversity, Lou sometimes loses sight of his own identity:
"I'm that rare beast, a Mississippi Buddhist, and I used to think I was a good Buddhist, or a decent one, before taking this job. Now I know better. Now I know I am the worst Buddhist in the world."
So from the beginning, Lou doesn't embrace his taxi-driving lifestyle. But then his pain intensifies when it becomes clear Uber is coming to town to displace it.
As the story unfolds, Lou shows signs of spiritual growth. He comes to realize that no matter how bad his day becomes, so many other people—probably millions—have it worse. He drifts into pondering big questions.
But Durkee isn't about to provide readers with a facile key to ultimate understanding. Lou repeatedly sinks back into the bile of his anger or succumbs to the near-paralysis of his guilt.
Yet somehow, the author creates such a vivid likeness of life that readers can't help but feel uplifted. There's beauty in the beastliness. Don't miss this one.
—Ed McKinley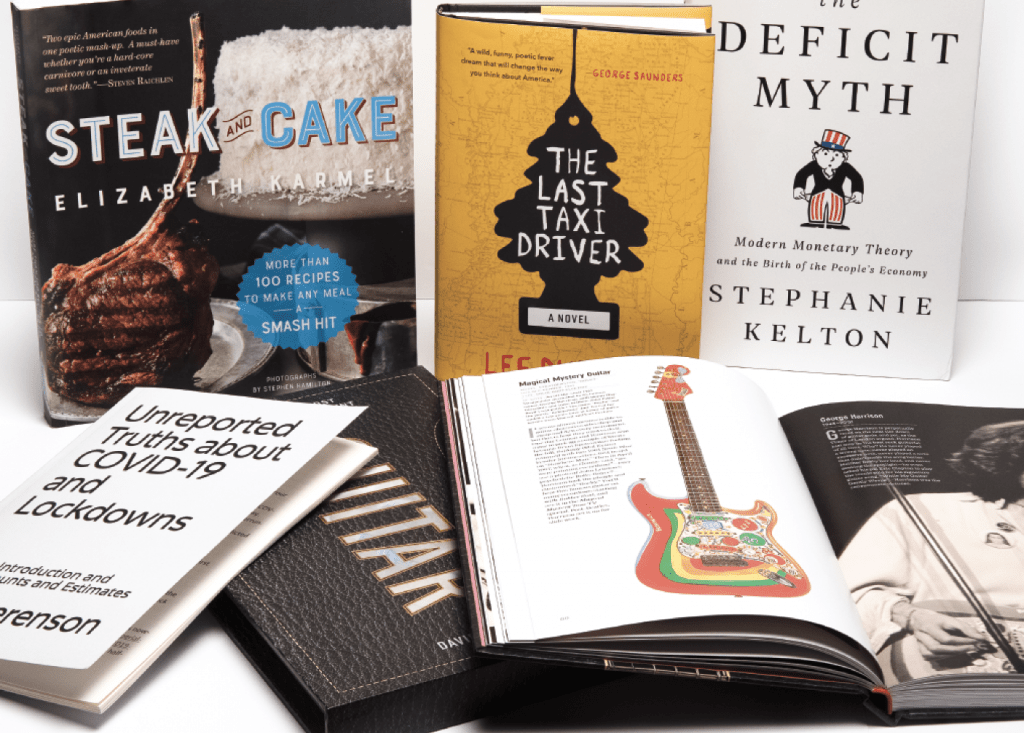 Unreported Truths about Covid-19 and Lockdowns: Part 1: Introduction
and Death Counts and Estimates
By Alex Berenson
Elon Musk brought this titillating title to the attention of a huge potential audience when he blasted on Twitter that "this is insane @JeffBezos," followed by, "time to break up Amazon. Monopolies are wrong!" The message was dispensed in early June to his 36 million followers.
His plea came as a response to a tweet by Alex Berenson, who said that Amazon's Kindle outlet for self-published e-books had rejected his submission to distribute his COVID-19-related work. It's a compilation of facts that call into question whether the virus is as deadly as public health experts say.
Berenson, a Yale University grad who joined the Denver Post in 1994 as a business reporter, went on to write for The Street before an 11-year stint with The New York Times as an investigative reporter.
At this writing, Unreported Truths was among the Top 10 of all books sold on Amazon, with a 4.75 (of 5) rating from nearly 2,000 readers.
In the book, Berenson makes a convincing case that authorities have overstated coronavirus deaths and overplayed the risk to younger adults and children.
"The median age of people killed by the coronavirus is roughly 80-82 worldwide. It is almost certain that more people over the age of 100 than under 30 have died of SARS-COV-2."
Compelling, yes. But caveat emptor. While someone should reconcile the data, science, economics and the politics of the shutdown— and analyze the pandemic that took more than 100,00 lives, crippled the world's largest economy and left tens of millions unemployed—it won't all be found in this 25-page paperback pamphlet of a "book."
Despite extensive footnotes and factual data that hasn't played a prominent part in the media's coronavirus coverage, most readers will be left wanting more for their $5.95. We'll defer further judgment until Berenson's Part 2. —Jeff Joseph
Steak & Cake: More Than 100 Recipes to Make Any Meal a Smash Hit
By Elizabeth Karmel
A luckbox is an unpredictable outlier, so readers should not be surprised that the team that published the the pro-plant diet How Not to Die issue (June) is now reading Steak & Cake.
Author Elizabeth Karmel earned her carnivore cred as one of America's leading grilling and barbecue experts and executive chef of New York's Hill Country Barbecue.
Anyone who isn't grabbed by the porterhouse and coconut cake cover can look inside for more than 100 compelling culinary couplings to consider. From tomahawks to tacos, the grilling recipes are simple to follow and the cake preparations do not require sophisticated baking experience or utensils.
Favorites include the prosciutto-wrapped filet with blue cheese and pecan butter, paired with an apple upside-down cake with creme fraiche. Another winner is the California tri-tip (cut) Santa Maria preparation with slow-cooked cabbage and old-fashioned garlic bread, coupled with turtle brownie bites.
We could go on, but you get the idea.
Guitar: The World's Most Seductive Instrument
By David Schiller
This full-color gift book captures the soul, significance, history, magic and raw mojo of the guitar in all of its beauty and variety.
Here, music lovers will find nearly 200 vivid full-page photos of historic instruments, including Eric Clapton's Brownie, George Harrison's hand-painted Rocky, Prince's Yellow Cloud and Willie Nelson's Trigger.
Then there's the Hauser that was bound up inextricably with Andrés Segovia's preeminent artistry, and so much more.
Marrying pure visual pleasure with layers of information, Guitar makes a glorious gift for any guitar lover, beginning with the die-cut cover that depicts three tuning keys of the art deco–influenced headstock of a John D'Angelico New Yorker acoustic.
Coffee tables, make room.
The Deficit Myth: Modern Monetary Theory and the Birth of the People's Economy
By Sephanie Kelton
Unlike author Leo Durkee' book, The Last Taxi Driver, the release of Stephanie Kelton's approachable primer on Modern Monetary Theory could not have been better. Even readers who don't buy into the theory that a sovereign monetary regime can safely print lots of money should relish Kelton's rigorous romp in radical economic thinking. Strong buy. (Click here for the full story.)