Among the more than 1 million available podcasts, these merit special attention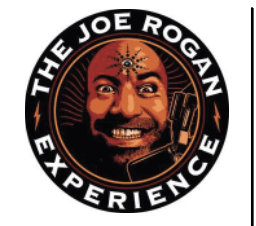 The Joe Rogan Experience
4.7 stars
1,500+ episodes
Debut: 2009
Joe Rogan, the biggest name in the podcast industry, attracts nearly 200 million listeners a month and ranks No. 1 with $30 million in revenue in 2019, according to Forbes. The Joe Rogan Experience, his free audio and video podcast, showcases his skills and experience as a comedian, actor, sports commentator, martial artist and television host. Rogan and co-host and producer Brian Redban launched the podcast on Christmas Eve in 2009. Some of Rogan's long-form podcasts last up to four hours and feature diverse and provocative guests ranging from Alex Jones to Elon Musk. They're the biggest names in entertainment, politics, business, science and, of course, the art of self defense.
In May, The Joe Rogan Experience became a Spotify (SPOT) exclusive in a blockbuster deal valued at more than $100 million.
The Michelle Obama Podcast
Debut: July 29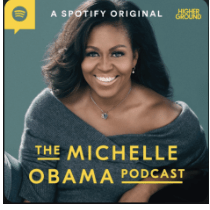 Each episode of The Michelle Obama Podcast, exclusively on Spotify, pairs America's first African-American first lady with one guest. The first was her husband, former U.S. President Barack Obama, and their conversation ranged from the coronavirus crisis to the Black Lives Matter movement sparked by the death in police custody of George Floyd. In a 49-minute episode, they also discussed the importance of family and ways of persuading young people to become politically engaged.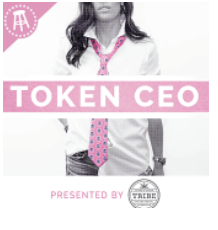 Token CEO
4.9 stars
70+ episodes
Debut: 2020
Barstool Sports is podcasting's fourth largest publisher, with both the No. 1 sports podcast (Pardon My Take) and the No. 1 female-hosted podcast (Call Her Daddy). During the pandemic, Erika Nardini, CEO of Barstool Sports, has been running the company from her living room. Between meetings and conference calls, the podcast Token CEO tracks her moves in real time, five days a week, with a new guest host every Friday. Nardini, Barstool Sports' first female boss, used a recent episode to detail her visit to the White House.
In February, Penn National Gaming (PENN) purchased approximately 36% of Barstool's common stock for $163 million and will increase its ownership to 50% in three years with an additional investment of $62 million. Penn and Barstool seek dominance in online sports gambling and the iCasino market.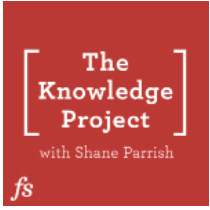 The Knowledge Project with Shane Parrish
4.5 stars
90+ episodes
Debut: 2015
The Knowledge Project podcast helps listeners master the best of what other people have already figured out. In a world where entertainers tend to skim the surface, host Shane Parrish instead seeks rich and nuanced conversation. Guests love the show because they're not interrupted or asked the same questions they field everywhere else. Check out episode No.82 with legendary activist hedge fund investor Bill Ackman.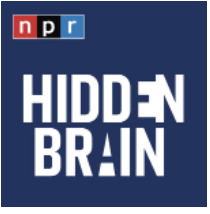 Hidden Brain
4.5 stars
280+ episodes
Debut: 2015
This NPR podcast bills itself as "a conversation about unseen patterns." It aims to help curious people understand the world—and themselves. Host Shankar Vedantam coined the phrase "hidden brain" to describe influences that manipulate people without their awareness. Vedantam reveals the unconscious patterns that drive behavior, the biases that shape choices and the triggers that direct the course of relationships.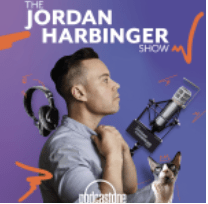 The Jordan Harbinger Show
4.9 stars
300+ episodes
Debut: 2018
The Jordan Harbinger Show earns more than 4.5 million downloads each month and achieved 250,000 downloads per episode as of 2018. It's marketed as a forum where the self-motivated can dig deep into the wisdom of the world's sharpest minds. Dubbed "the Larry King of podcasting," Harbinger explores the thinking of writers, creators, change-makers and intelligence operatives.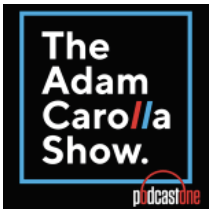 The Adam Carolla Show
4.6 stars
2,870+ episodes
Debut: 2009
Carolla, a podcasting pioneer with The Adam Carolla Show (formerly The Adam Carolla Podcast), has enjoyed record-breaking popularity from the start with nearly two billion downloads to date. Carolla launched the podcast in 2009, long before a business model had emerged, and he joined PodcastOne in 2013 as one of the network's charter personalities. Episodes feature news segments
with wry and unapologetic editorializing and celebrity guests who
opine on the events of the day.
"I don't apologize for what I say, and if you're not going to apologize they leave you alone because what they really want is the power of the apology. If they can't achieve that, they'll move on to victimize the next voice.
—Adam Carolla to Luckbox on cancel culture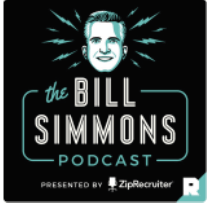 The Bill Simmons Podcast
4.5 stars
300+ episodes
Debut: 2016
Bill Simmons, who's known for his work on HBO, hosts The Bill Simmons Podcast, the most-downloaded sports podcast of all time. With a rotating crew of celebrities, athletes and media staples, the podcast receives more than 100 million downloads per month, and in 2018 revenue exceeded $15 million.
In February, Spotify got the public's attention when it bought sports and pop culture site The Ringer, which included The Bill Simmons Podcast. The deal, worth nearly $200 million, was Spotify's highest-profile acquisition until the Rogan deal.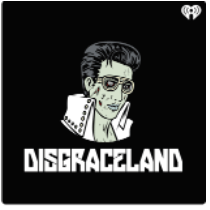 Disgraceland
4.6 stars
90+ episodes
Debut: 2017
Disgraceland, a music-meets-true crime podcast, tells the stories of musicians who get away with behaving very badly. Jerry Lee Lewis' fifth wife? Dead. Sam Cook ensconced in a seedy motel at 3 a.m.? Dead. Sid and Nancy? Dead. Why? Because musicians are crazy. Because insane things happen to them. Because fans love them. And because society lets them do these things. Host Jake Brennan ranks among the most extraordinary storytellers. New listeners invariably love this podcast. It's a Luckbox favorite.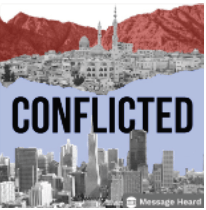 Conflicted
4.8 stars
20+ episodes
Debut: 2020
A podcast that combines first-hand experience with expert analysis, Conflicted breaks down the complexities of history, religion and politics of the Middle East by way of an ex-Al Qaeda jihadi turned MI6 spy and a former monk turned filmmaker. Both are embedded in the heart of conflicts in the Middle East. Together, Aimen Dean and Thomas Small unpack the global implications of the region's wars and religious fundamentalism. Compelling.