Luckbox asked Tom Sosnoff, a pioneering force in finance, for his perspective on the most disruptive force in online retail. His insight? All things must end to make way for rebirth—even Amazon.
Cyclical disruption is a beautiful thing. It keeps every entrepreneur motivated and every investor excited.
In sports, disruption strikes annually. More than 50% of the teams that make the playoffs one year fail to make it the next.
In the mutual funds business, more funds fall from the top 25% to the bottom 25% in year-over-year performance than repeat in the top tier.
With individual equities, the disruption cycle packs awesome power but moves more slowly, with respect to market cap and index concentration.
History suggests that of the five companies that account for more than 20% of the S&P 500—Apple (AAPL), Microsoft (MSFT), Alphabet/Google (GOOG), Amazon (AMZN) and Facebook (FB)—only one will still be on the list in just a few years.
Don't believe it? Think back to 1999/2000. Besides Microsoft, the highest market cap winners included Cisco Systems (CSCO), General Electric (GE), Intel (INTC) and Exxon Mobile (XOM). Yes, only Microsoft's still on the list, and it needed a historic comeback to become relevant again.
Picking a survivor five to 10 years from now, a contrarian play would be Facebook. I believe the first unfathomable casualty will be Amazon. Alphabet/Google, Microsoft and Apple will be struggling to remain relevant as Amazon implodes and new leaders emerge.
History repeats
Let's go back even farther. My first job after college was with Drexel Burnham Lambert. They're gone. When I got to the Chicago Board Options Exchange (Cboe), the first pit I traded in was National Semiconductor. They're gone. The S&P 100 Index, where I spent the next 17 years, is practically gone. The firm that cleared my trades is gone.
When we built the thinkorswim brokerage platform we tried to clear at Bear Stearns, and now they're gone. Merrill considered buying us early on, and now they're gone. Etrade looked at buying us, and now they're about to be gone. OptionsXpress was our big competitor, and now they're gone. TD Ameritrade bought us, so thinkorswim is gone—and now TD is about to be gone.
Lots of people called the founders of tastytrade disruptors over the last few decades, but I despise that term. In 2020 and beyond, all companies will eventually be disrupted, and there's nothing anyone can do about it.
All things must pass
"Companies have short lifespans," says Jeff Bezos, founder of Amazon and the world's richest man. But he doesn't stop there. He also says that "companies come and go, and the companies that are the shiniest and most important of any era—you wait a few decades and they're gone."
Look at the world today, and what's the last stock anyone would want to be short? It's Amazon. In fact, a huge concentration of the world's capital and growth is invested in Amazon—whether it's direct as shareholders or through its massive supply chain.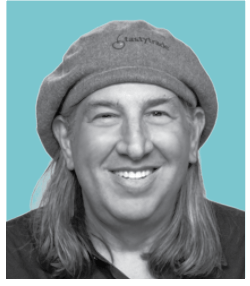 Here's a crazy stat: If Amazon were a country, its GDP would be higher than 175 other countries. That's 90% of the nations on the planet.
So why does Bezos say it's going to be disrupted? Because he has to. That makes him sound real. But deep down, his listeners know he didn't become the richest person alive without being among the most competitive motherf*ckers alive.
Bezos doesn't believe Amazon will fall—and why should he? On the other hand, I do believe the company will eventually experience one of the most dramatic falls from grace ever seen. And the reason is simple: Nobody will be able to raise any capital whatsoever if they can't tie their business use-case back to Amazon. Amazon is essentially financing the next generation of companies that will seek its demise.
While Amazon will face competition from large and small companies, governments will look to it for more tax revenue. Consumers will crave even lower prices. In the near-term, short puts are safe (I think). Longer-term, run, don't walk away just from Amazon. Avoid all of the stocks with a huge concentration of the global wealth.
I'm bullish on the world, but some of the companies that will lead us in the future have yet to emerge.