Have a directional assumption about a stock? With options, traders have a much larger range of possibilities than with stocks. Instead of being just "bullish" or "bearish," options provide ways to create trades with high and low probabilities of making money.
Some of the strategies listed on this page have pre-determined levels of risk and reward. In other words, traders can configure a debit spread to risk 1 to make 1. That's different from a simple stock purchase, where the potential loss is conceivably the entire price of the stock.
There's no such thing as a "perfect trade in every scenario." Read each strategy carefully and then determine the acceptable gain/loss and probability.
Michael Rechenthin, Ph.D. (aka "Dr. Data"), heads research and data science at tastytrade. @mrechenthin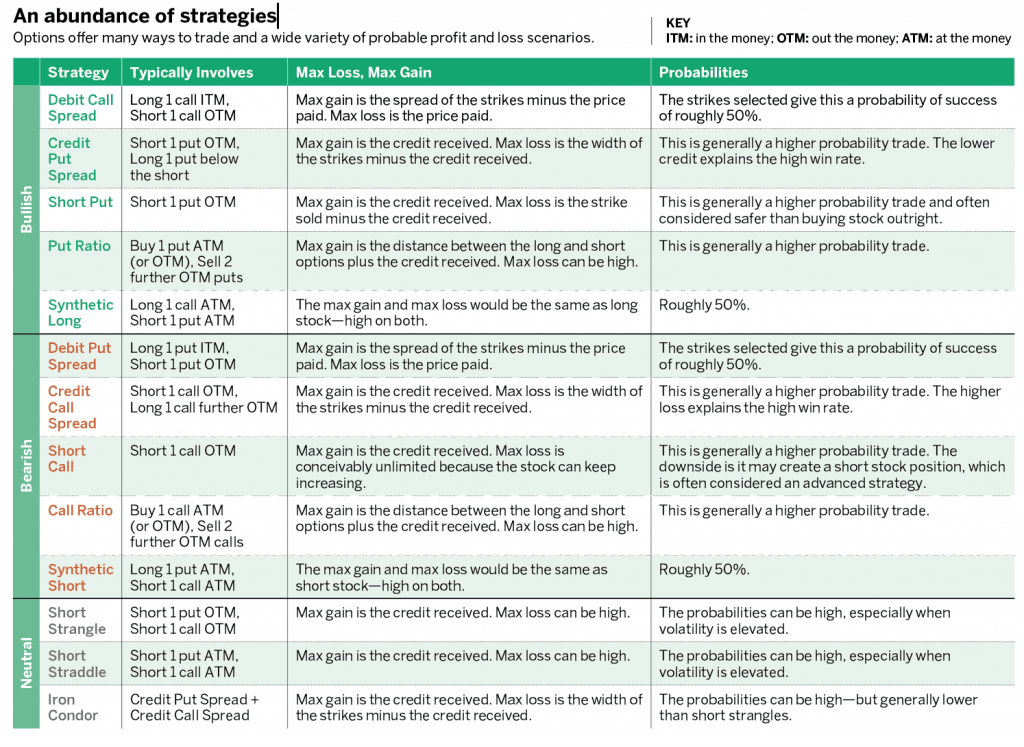 Sign up for free cherry picks and market insights at info.tastytrade.com/cherry-picks