Stocks and ETFs to Trade Gold and Energy
Gold Bug?
Gold is down 8% over the past year; many gold stocks are down even more. For the Gold Miner ETFs, take a look at GDX and GDXJ. For the actual commodity, look at Silver (SLV) and Gold (GLD).
Can Energy Catch Up?
The energy sector (XLE) is in negative territory over the last month. As the market hits new-all time highs on an almost daily basis, maybe energy stocks can play catch up. Below we show the top performers in the XLE ETF over the past month, their short-term correlations to oil, natural gas, and the U.S. dollar, and their relative implied volatility ranks. With implied volatility at or near yearly low, as measured by current single digit IV Ranks, these names could present an opportunity to buy call spreads, if we think both oil prices and energy stocks play catch up to recent all-time highs in the S&P 500.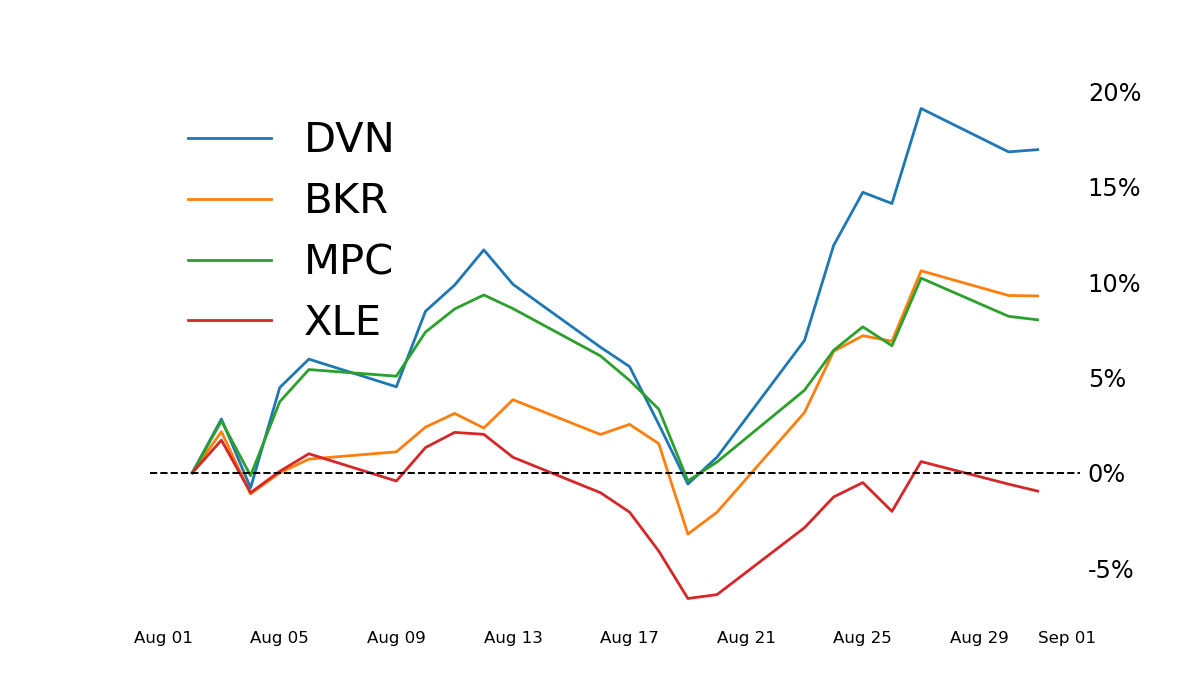 The free weekly Cherry Picks newsletter from tastytrade is stuffed with market research studies, data-driven trade ideas, and unique insights from the geekiest of geeks. Conquer the market with confidence … get Cherry Picks today!
Cherry Picks is written in collaboration with Michael Rechenthin, PhD, Head of Research and Development at tastytrade; James Blakeway, CEO of Quiet Foundation, a data science-driven subsidiary of tastytrade; and Ryan Grace, the Chief Market Strategist at tastytrade.