Move over math and science: tutors are teaching electronic gaming and making a living at it
The American education system has become an arms race of intellectual achievement, with mentors, tutors and coaches pushing students to pursue perspicacity in fields as varied as math, science, creative writing and even competitive tennis and soccer.
That fevered quest doesn't leave much time for childhood pursuits, mindless hobbies and flights of fancy like video games. But in this new era, comes new insight, and the opening salvo in the de-stigmatization of video games came from an unlikely ally, a medical journal.
"Surgeons who play video games are more skilled," a headline blared in the Archives of Surgery. The writer cited a study indicating "a strong correlation between video game skills and a surgeon's capabilities performing laparoscopic surgery."
Doctors who played video games, "made 37% fewer errors, performed 27% faster and scored 42% better," the study showed. So, when patients are going in for surgery—a hernia repair, for example—they might want to ask the doctor, "Do you even game, Bro?"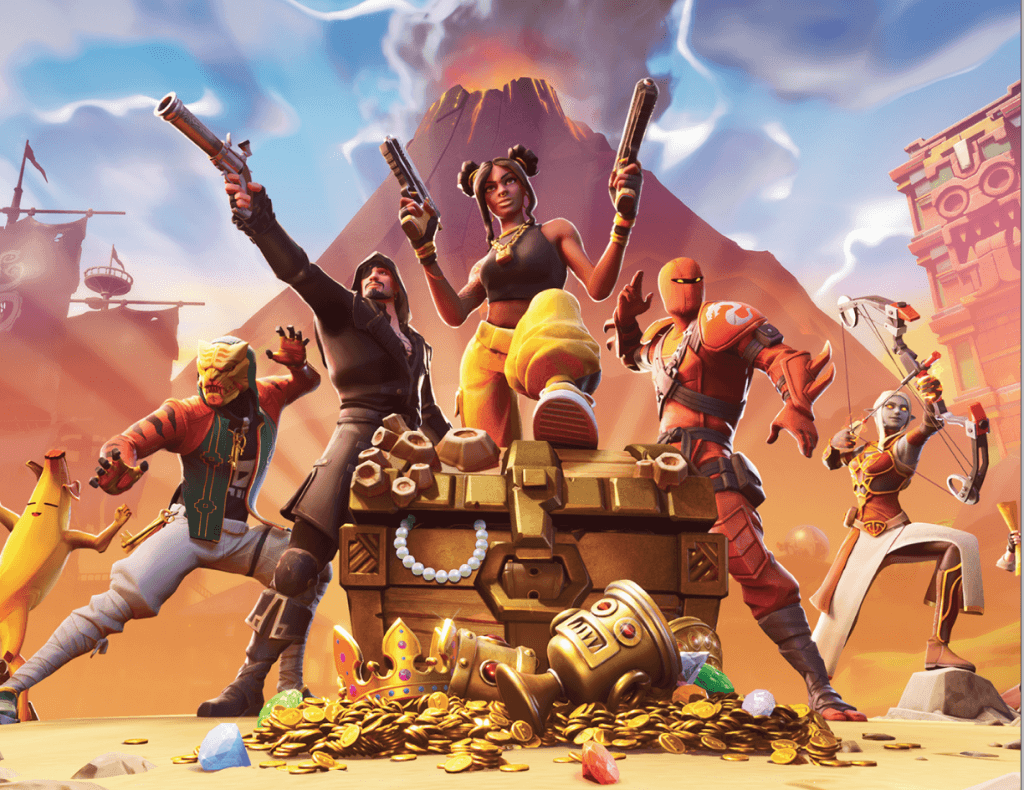 Next, gaming got the ambassador it needed, not the one it deserved. Richard Tyler Blevins, who sports a shock of electric blue hair and goes by the online alias "Ninja," became famous as a professional Battle Royale player and streamer on Twitch.
Blevins racked up wins nearly as quickly as he racked up endorsement contracts, and then word got out that he was making more than $500,000 a month. Some sources reported Blevins "earned nearly $10 million last year from donations, subscriptions, sponsorships and advertisements." It led parents everywhere to the same conclusion: to prevent a child from playing video games in the basement as an adult, permit playing video games in the basement now.
Those games include Fortnite, the juggernaut released in 2017 by Epic games. Fortnite players build worlds and battle zombies while also hitting fresh, and possibly copyrighted, dance moves. It swept the nation into a frenzy not seen since Pogs were introduced in the mid-1990s.
But Fortnite is no Candy Crush Cakewalk. Players must learn nuances and techniques. The top earners in 2018 are playing a game called Dota 2, and have lifetime earnings that range from $800,000 to $3.7 million, according to Chron.com. Thus, the explosion of a cottage industry: video game tutors.
That's right, parents all over the world are paying tutors to teach video-game skills. Back in the day, one paid a college student for help in learning about molecular bonds. Now, aspiring gamers pay video game savants for help in learning how to waste zombies with the utmost efficiency.
Dying of curiosity, a luckbox writer decided to speak with a video game tutor. The project began on a website called Gamer Sensei. The sleekly designed site featured pixelated squares in the banner, while large type proclaimed, "Take your game to the next level." Under a heading marked "Featured Sensei" was the image of a young man wearing iridescent sunglasses and giant over-the-ear headphones. His haircut danced precipitously close to Bill Gates' bowl cut territory. He went by the name Harry "DarZ" Darwin, Fortnite Sensei. OK, that's a badass business card.
The sensei's online CV seemed impressive. "Competitive gamer for 10+ years, professional Fortnite player, 500+ hours coaching experience." I created an account: "Hello, I'm luckbox69," and hit the "schedule a lesson" button. It cost $16 for my hour with DarZ.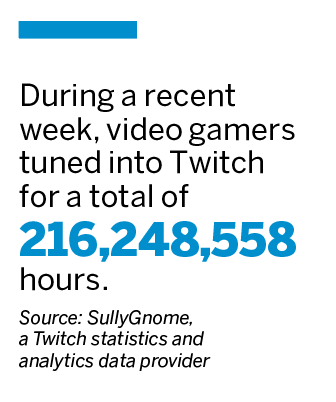 Darwin called through Gamer Sensei's Discord channel (think AIM chat room but for a new generation), and luckbox69 was taken aback by the posh British accent emanating from tiny laptop speakers. Learning it was a magazine interview instead of a lesson on how to rack up wins, he gamely co-operated. The London-based gamer/coach is 23 and has been playing video games since he was around the age of 11. But he's very serious about coaching. Hearing him explain his coaching and curriculum, listeners might think they had wandered into a graduate-level seminar. He walks through a set process with all new clients.
"OK, so very bare minimum what players are looking to get better at is massively different," he says. "So, first of all, we'll run through what's called an edit course, and we can observe them running through the course and get a really good feel for what skill level they are and to see if they can complete certain tasks." He also takes into account their stats for wins, kills and levels.
Darwin then tailors a course based on each player's strengths and weaknesses. He says the age of his clients varies, "between 10 to 50. There's no specific age. It's really all over the place, and at the moment there's more adults and a lot less kids."
Tutoring sessions constitute the first step on the road to improvement, but how long would it take under his tutelage for someone to become good? He explains that some of his students are looking to make money playing competitively, while others just want to see improvement.
Students buy one-hour, three-hour or five-hour lesson packs ranging in price from $19.99 for an hour to $99.94 for a five-hour lesson pack. Just a little instruction can produce measurable results, Darwin says.
His bio mentions a student who, "just qualified for Week 2 finals (Fortnite) and came away with $350 in prize winnings." So there's an example of ROI.
Darwin is adamant about maintaining his teaching curriculum and having breaks between training sessions. He even gives his students homework. "I can teach them the mechanics and the ways to complete building strategies in Fortnite, but there's always homework given because it causes them to do mechanics practice," he says.
He chooses to coach rather than continue to play at a professional level. "I feel in Fortnite, it's almost like being a professional athlete," he says. "A pro game career is very short, almost like being a soccer player. Your career is young when you're young. I'm going on 24 years old, my reflexes aren't as good. Also, I don't have time to practice as much as the younger players."

He focuses his coaching talents on Fortnite and has become one of the pre-eminent coaches in the world. It's his full-time job.
That can mean adjusting his lessons as the seasons of Fortnite advance, but the essence of training remains constant. "Building and decision making are the most important things that I coach and that never changes," he says.
Darwin teaches students to become more effective decision makers by watching recordings of their games with them and pointing out good decisions and bad ones. "Then, I like to pull up another video of how it's done well—maybe one of my videos from a pro game or someone else's view—and look at that," he says. "Then we cross reference the two. Decision-making in this day and age using visual learning is super effective."
So engaging players in the game and then having them watch other people play the game at a high level has been his recipe for success. It parallels an effective approach to learning to trade in the markets.
Meanwhile, more colleges are offering scholarships to "e-gamers" and making esports part of the academic curriculum. He says it's a natural progression when a game like Fortnite offers a $100 million dollar prize pool. "This growing market is still in the first five years of the industry," he says. "It's going to blow up without a shadow of a doubt. When a company like Amazon buys Twitch (for a reported
$1 billion), you know this industry has massive potential."
Darwin is excited about the future of gaming and also his potential place in it. "Who knows, one day there'll be many, many millionaire video gamers," he says. Colleges are offering esports scholarships, and he plans to make himself available for college Fortnite coaching.
These days, Darwin's clients praise him. "Harry is a top lad," one of his students says on the website. "Insane at the game and an even better coach… Highly recommended!"
Darwin credits his success to growing up playing competitive soccer, football, and track and field, but he's become more introspective with age and has made decisive moves to make sure he has time for self-care, travel, and hanging out with his friends. He still plays video games, and he's competing in the upcoming Fortnite World Cup. But just imagine: Darwin has managed to land a real-life, long-term job as an esport Sensei.
Vonetta Logan, a writer and comedian, appears daily on the tastytrade network and hosts the Connect the Dots podcast. @vonettalogan