Here's why America's fastest growing sport isn't likely to slow down anytime soon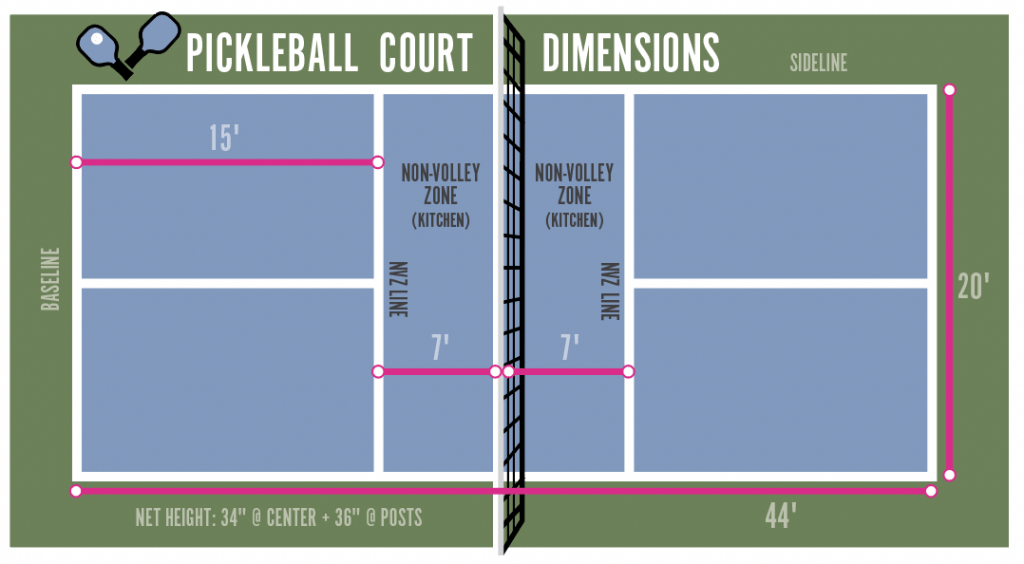 At the height of the COVID-19 pandemic, Brian Weller and friend Dustin Martin, who's now his business partner, were sitting around with nothing to do—until a friend suggested they join in on a game of pickleball. Their neighborhood on the South Shore of Boston had tennis courts repainted as pickleball courts.
"The first week, it was maybe four couples and then the next couple of days, it was eight couples, then it was 12 couples," Weller said. "Then someone was handling the drinks and cocktails, and then we'd all go over to another friend's house after. So that's how it started, we were like, 'we could do something like this [on a bigger scale].'"
Last summer, Weller started a pop-up offering pickleball games, food, drinks and some additional games. In June, he found a large, permanent space and opened PKL Boston. It's been booked up for reservations and lessons ever since.
Weller's story isn't unique, at least in the sense of pickleball discovery. For the past few years, the sport has grown immensely in popularity. The pandemic caused a 21% increase in participants from 2019 to 2020, and more than 4 million people played the game in 2021 in the U.S., according to USA Pickleball, the sport's national governing body.
USA Pickleball was formed in 2005 and maintains the official rules, sanctions tournaments, provides players with ratings and produces the annual USA Pickleball National Championships Tournament. The growing attraction to pickleball resulted in the creation last year of Major League Pickleball, or MLP, which has four members on each of its 12 teams for a total of 48 players.
"As our vision states, Major League Pickleball believes pickleball makes the world a better, more joyful place," said Anne Worcester, strategic advisor for MLP. "So our greater purpose is to build this sport we love so much and bring it to as many people as possible. Every person is a pickler waiting to happen."
So far, there are 38,140 known courts in the U.S. and 53,110 official members of the association—an increase of 43.5% over 2021, according to USA Pickleball. The organization's Places2Play database indicates that locations increased to 9,524 in 2021, with nearly 800 new locations added since 2020.
So, what exactly is pickleball?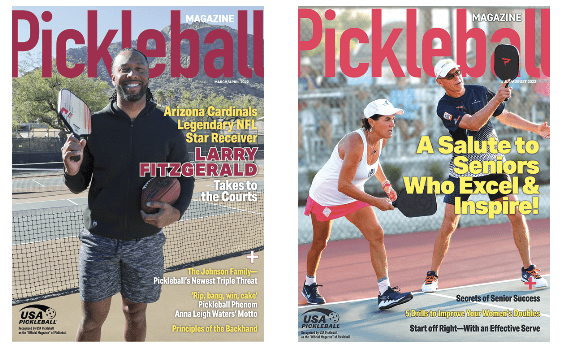 Think of the sport as a hybrid of badminton, ping pong and tennis, with a ball made of plastic that's larger than a tennis ball. A single game is played to 11 points, and a team must win by two points.
According to NBCNews, "Pickleball was the fastest-growing sport in the country from 2019-2021."
For years, the sport has been played primarily by folks 50 years of age and older, but it recently became a hot commodity among people of all ages. Pickleball bars like Weller's PKL Boston are introducing it to a broader audience.
The bar has five pickleball courts, four shuffleboards, two cocktail bars, a full restaurant, lounge space and areas for cornhole—a bag-toss game. PKL is already looking to expand to other major cities like Chicago, New York, Denver and Nashville, Tennessee, Weller said.
"We want to bring the game to everyone from an 8-year-old looking for a summer program to young adults looking to do something fun on the weekends," he noted. "The sport is easy to pick up. I can play with my 10-year-old son, and we can have a pretty competitive game with two adults. That's the overall appeal of the sport: Something easy that anyone can pick up and do."
Worcester said the sport is one of the most equitable in the world because nearly anyone can play, regardless of age, athletic ability, gender or background.
Worcester added that MLP "is one of, if not the only, pro sports league that has completely equal footing for men and women. Co-ed teams play mixed doubles and genders play singles against each other in Dreambreakers [a unique tiebreaker found only in MLP]. We are champions for gender equality in sports, and pickleball is a great conduit for that."
Ken Herrmann, CEO and founder of the USA Pickleball-sanctioned Association of Pickleball Professionals Tour, has been leading the push for pickleball tournaments. After his Herrmann Tennis Academy closed, he was on the lookout to open another tennis club in Evanston, Illinois, when a team member from Wilson Sporting Goods questioned why he wasn't including any pickleball courts in the blueprints.
"I said, 'What do you mean pickleball?' And he said, 'This whole boom is coming, and you need to put pickleball courts in,'" Herrmann recalled. "Lo and behold, they were right. Wilson was creating this whole line of pickleball paddles and clothing and shoes, and all of the above. So I went ahead and educated myself on the business of pickleball."
In 2018, he helped put together The Chicago Pickleball Open, which drew 400 players from across the country. After seeing how well that did, Herrmann put together a group of advisors to hold the first-ever national pickleball tour.
They came up with a 13-city schedule and made the announcement in June 2019. The first tournament was set for March 2020 in Hilton Head, South Carolina, but then the pandemic happened.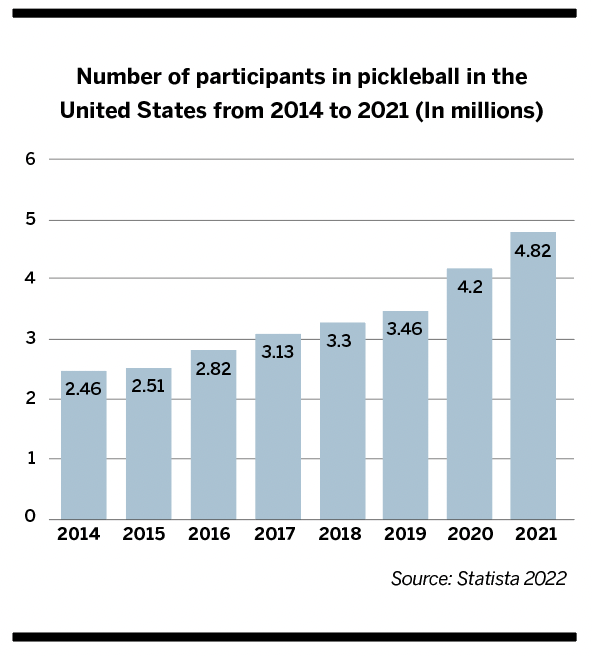 "We were able to put on three events during the fall of 2020. Last year, in 2021, we had 17 events, and this year, we have 32 events scheduled with over $2 million in prize money," Herrmann said.
About 700 to 800 players show up to each tournament, both professionals and amateurs, he said. Approximately 250 of those players are professionals who tend to play in multiple tournaments. The tour has also gone international with the English Open and the Spanish Open.
As a start up, the money was coming directly from Herrmann and other investors. Now, APP has a number of sponsors that contribute to the prize money.
On average, professional pickleball players make $75,000-$100,000 a year, Herrmann said, and that's without outside sponsorships.
"We're seeing more non-endemic sponsors get into the sport, whereas before, it was basically just paddle companies," he noted. "Now we're seeing bigger name brands come into the sport, which adds to the theory about growth in the sport."
For the first time, CBS Sports will broadcast professional pickleball this year at the PPA Tour Skechers Invitational Summer Championships at the Riviera Country Club in Los Angeles.
"The PPA Tour is proud to lead the way in advancing the sport of pickleball, and it will take a giant leap forward with the two-hour live television broadcast on CBS, said Connor Pardoe, commissioner of the Professional Pickleball Association—the PPA, not to be confused with the APP. "We are always looking for ways to elevate the sport of pickleball."
Herrmann and Weller agree that the sport's main appeal is its ease of play. "When you go and try to assess yourself in tennis, it can take years to improve your skill level. But because of the simplicity of pickleball, especially at a recreational grassroots level, a player can advance [rapidly] within a few months," Herrmann said.
He added that more Division 1 tennis players who might be struggling on the Association of Tennis Professional tour or the Women's Tennis Association tour are realizing they can move to pickleball and get to the pro level really quickly. That way, they become a top 10 player in pickleball, instead of a top 200 player in tennis.
As for the future of the sport, Herrmann said APP is working hard to recruit younger athletes, hoping to make pickleball an official Olympic sport in a few years. The association is pushing for intramural pickleball in colleges and universities to increase the chances of making it a scholarship sport one day—which will then motivate elementary school and high school kids to pick up the sport at a younger age.
"Major League Pickleball has set a goal to have 40 million pickleball players in the U.S. by the year 2030," Worcester said. "We've seen a 40% growth over the last three years … we are well on our way."