The popular outdoor sport is attracting new players
Q&A with Erik Matuszewski, Editorial Director, National Golf Foundation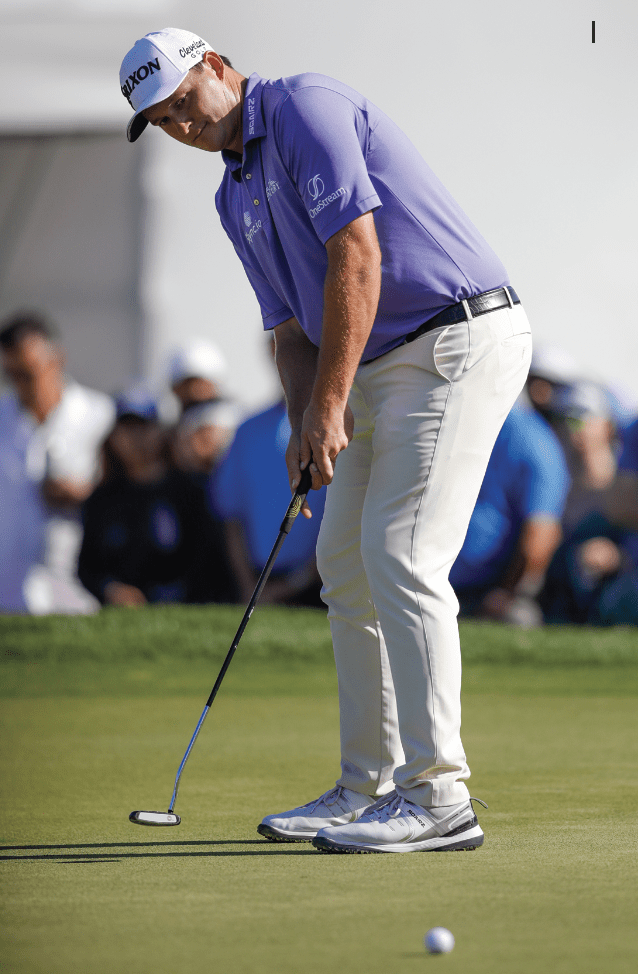 How is technology changing the game of golf, with more powerful clubs and balls?
Technology has had a very broad impact on the golf industry, one that certainly includes advances in club and golf ball technology but extends far beyond. On the consumer side, this includes club sensors and shot/stat-tracking, mobile devices and apps, social networks, digital media, and golf-related tech gadgets, including rangefinders and GPS devices. All are intended to improve the customer experience in a game that has more than 25 million participants of all ages in the U.S.
Away from the golf course, new forms of technologically driven, off-course golf—from golf simulators to golf-entertainment venues like Topgolf—are only increasing engagement, interest and access to the traditional on-course game.
As an $84 billion industry, how has golf evolved in recent years?
As to evolution, there are any number of examples on course and off—from shorter golf offerings to more relaxed dress codes, music on course and golf entertainment.
But there's no question we continue to see a shift in the on-course participant pool. Here are some numbers that speak to some of that:
• Total golf participation—on and off course—increased by 2% in 2021 to 37.5 million. This is a measure of golf's overall consumer base, with almost the same number playing both on- and off-course forms of the game. The net gain of 600,000 was split evenly between on-and off-course.
• The number of active, on-course golfers in the U.S. grew by 300,000 in 2021 to 25.1 million. This total has increased by 800,000 over the past two years of the pandemic, the most significant rise since the Tiger Woods "boom years" of the early 2000s during the pre-Great Recession.
• The past two years have seen a record inflow of 11.8 million beginning and returning players, but also an outflow of 11 million Americans leaving the game for a variety of reasons (job, financial, family, health concerns, as well as mortality and infirmity). This outflow during each of the past two years rivals what the industry experienced during the 2007-2008 financial crisis.
• The number of junior golfers (ages 6-17) remained steady at about 3.1 million in 2021, a year after a 24% increase (600,000) that was the largest since 1997.
• The number of beginners—those who played on a golf course for the first time ever—hit a record high of 3.2 million in 2021. This is up from 3 million in 2020, but retention remains crucial. Over 14 million newcomers tried the game over the past five years, and yet net participation gain over that time is just over 1 million.
• The number of female golfers rose by about 2% in 2021 to 6.2 million. The past two years marked the first time the female on-course participation cohort topped 2 million since 2007, prior to the financial crisis.
• The number of non-Caucasian golfers rose about 8% the past two years to 5.2 million—the highest total since 2013.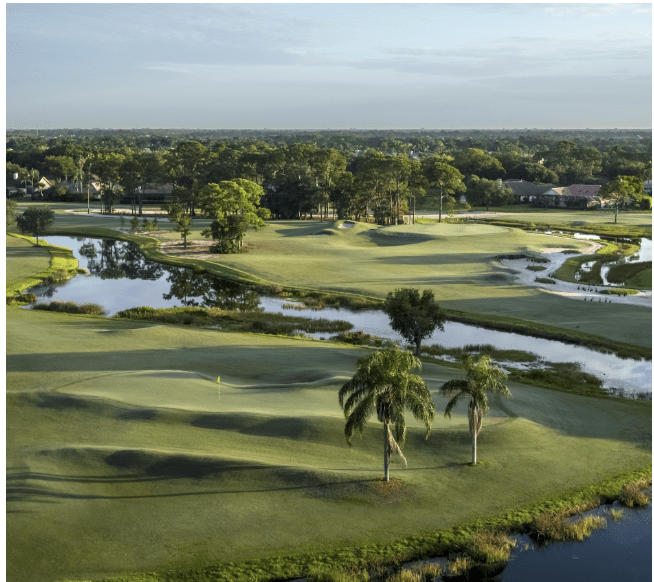 More Golf Stores Opening
The PGA Tour Superstore is opening eight stores in eight new markets in 2022 with plans for more.
"At the end of 2021, we had 50 stores open during the last 12 years," said Megan Mahoney, director of communications for the PGA Tour Superstore. "We're looking to double that number over the next five years. We see an opportunity in the game and the growth."
That growth includes an 80% increase in the sale of products—both hard and soft goods—over the last two years, Mahoney said. In the last year, sales are up 67% for women's golf shoes and 59% for women's apparel, she said.
The PGA Tour Superstore, licensed by the PGA Tour, is a privately held company owned by Arthur Blank, co-founder of The Home Depot (HD) and owner of the Atlanta Falcons.
Although 2019 was a record year for the PGA Tour Superstore, the company still had unprecedented growth during the last two years, even with all stores closed for 48 days during the pandemic. As a result, new stores are opening this year in Maryland, California, Wisconsin, Florida, Pennsylvania and North Carolina.
"We're seeing more families golfing together and seeing more of a social golfing connection," Mahoney said.
Female golfers between the ages of 6-17 are the fastest-growing segment, posting a 35% increase over last year, according to the PGA Tour Superstore.
Personally, Mahoney believes more people are being exposed to golf off the course—especially at PGA Superstore golf simulators, practice hitting bays, lessons and more. Those golfers are then going on course to try their hand at the game, some even adding Bushnell Wingman speakers to their golf carts to enjoy a little music during their golf game.
PopStroke
PopStroke, a new kind of miniature golf experience for adults and kids alike, is on par with some of the most luxurious golf courses. It skips the tricks and offers challenging putting paired with casual dining.
Professional golf legend Tiger Woods co-owns the entertainment venues with founder Greg Bartoli. Each of the establishments features two 18-hole putting courses alongside an outdoor dining area, ice cream parlor, outdoor game area and playground.
The first PopStroke opened in 2019 in Port St. Lucie, Florida. Facilities were added later in the Florida cities of Fort Myers and Sarasota, with more scheduled to open in the state this year in Orlando and Tampa.
Other locations are slated to open this year in Houston and the Arizona cities of Glendale and Scottsdale.
"PopStroke brings people together across generations to enjoy the game of golf in an affordable, fun and competitive environment," said founder Greg Bartoli.