Greta's Guitars
Sam and Jake Kiszka, two of GVF's three brothers set aside time with luckbox to discuss music, fame and influences. Sam plays bass and keyboards for the band, while Jake handles lead guitar.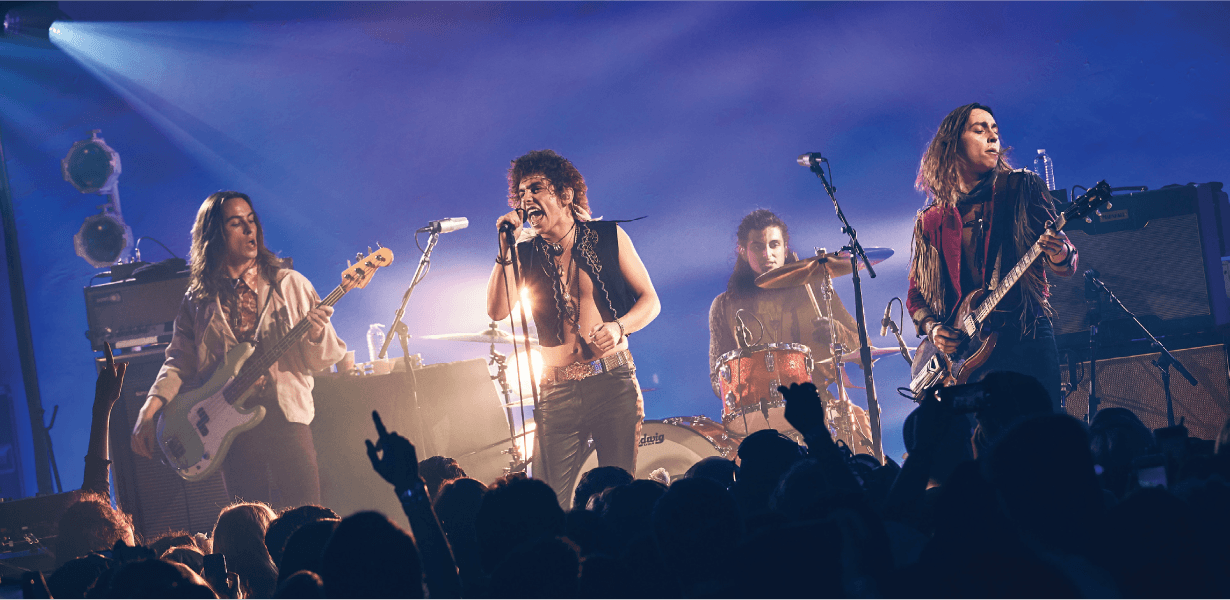 Sam: Ok, let's do this. I've been finding some of these music questions hilarious.
Well, I'm not going to ask you about Zeppelin, but, who are your other musical icons?
Jake: My first guitar icon was Eric Clapton. He marked the first time that I discovered who I wanted to be. I was around 12 years old. I was sitting on the carpet with my dad, and we were watching a Creedence documentary. They were in a class by themselves. And at that point, I kind of knew it. I'm like, I want to be that guy. So yeah, Clapton was the first one, and then Pete Townshend and Rory Gallagher.
Sam: On bass guitar, I would have to say James Jamerson. I grew up listening to that stuff. Eventually, I figured out that Jamerson played the base part in so many songs that I knew and loved. Also, I think Robby Krieger is one of the most fantastic guitarists, one of the most inventive and the most unpredictable guitarists I've ever heard. His sound was the heart of the Doors – eerie, weird, jazzy. Scary at times but sometimes beautiful. He's one of the most underrated guitarists of all time. Great writer, too. [Krieger had a writing credit on Light My Fire and Love Me Two Times]
Who's the most underrated performer in rock music?
Jake: Quite a large handful of artists are underrated. There's a Swedish band called First Aid Kit. Sweet Foxes is another one.
It's been an amazing trajectory for the band. What was the moment that you felt you had broken through?
Sam: I was in high school and during spring break we went to New York to these fancy label meetings, It was my first time in New York. It was the first time meeting the label and I thought, "Here I am." I was 17 when I signed that contract. And then I was in Florida and hung out with my buddies who had a house down there. I was sitting there at midnight and it was the coolest thing to hear Highway Tune on the real music platforms like Spotify and Apple Music. I was like, "Wow!"
Desert island—one album. What is it?
Jake: I'm going to say The Who's "Live at Leeds."

Sam: I would have to say Crosby, Stills and Nash, the debut "Couch" album. I think that I've been listening to that forever. And since eighth grade that's really what kind of got me into writing music. I think those are some of the most beautifully written songs of all time. You'll sit down and try to dissect every little bit, and you'll never know everything about it. It's just one of those records.
Do you guys feel like an overnight success?
Sam: Many say there's no such thing as an overnight success. However, to the public it feels that way and to us it honestly kind of feels that way too. We have been in the public eye for about a year and a half or maybe two years now, and before that we were grinding our teeth in biker bars for four years. But it wasn't really grinding anything. It was so fun. We would take the van down with all the gear loaded up.

Our parents would come with us and help us set up and make sure that we weren't going to get beaten up. But the bikers who showed up were always really nice to musicians.
Jake: But the fact is we actually did feel like it's kind of overnight. It's been such a whirlwind, given the perspective of how long we've been a group. It's been about six years together. We were always trying to grow independently as musicians, it was never focusing on being successful in the industry. Out of that came something completely unexpected. So it certainly feels like it was an overnight success.
Give us a badass rock and roll story.
Jake: We saw a lot at those biker bars in the backwoods of Michigan. People would be firing guns off, doing all kinds of different drugs – a crazy breed of people. There was a lot of chaos at those shows, for sure.
Sam: At those bars, a lot of really adult things were going on when we were not adults. I must have been 13 the first time I stepped foot into a bar to play music. You had the drug dealers, and there were the guys who would go in the bathroom and do some coke or whatever. But from our perspective at the front of this little stage, it was like everybody loved it and we loved playing it. That's really where we got our start knowing each other musically. This is when I learned exactly what Daniel, Josh, and Jake were going do at any given moment. And, we learned to improvise.
What's the best live performance you've ever seen?
Jake: Paul McCartney at the ACL (Austin City Limits) Festival. He's really a great performer.
Sam: The best live performance I've ever seen? Honestly, it was really recent – Florence and the Machine. Really, really blew me away. Her performance is absolutely nuts. And my jaw was just disconnected from my face. And I just could not believe what I was seeing. The way she interacts with fans and the way that she sings and the songs and the music are incredible. You can tell it has a very classical, mature edge to it but a lot of it is in the realm of pop. And it creates a whole new style of music. And, yeah, I was absolutely blown away. So I would say that's the best live show I've ever seen.
Elton John suggested extending the opening of Highway Tune. What was other advice did he give?
Jake: Elton told us we should "flaunt what we've got." I think that's when our shirts started coming off on stage.
You recently called this the best job in the world, What's the worst thing about success?
Sam: It's those things that you didn't really know you are signing up for. Sometimes all you want to do is feel like a regular person. Do laundry or do the dishes or whatever. Cook your own meal and or just go to a restaurant and hang out and be normal for a minute. It's hard to come by that and that's why it's nice to go home and just hang out with old friends and family. And experience the things that you experienced before all of this happened.
People of all ages attend your live performances.
Jake: Yeah, it's all-inclusive music. It's one of the most sustaining things to us to be able to look out into the audience and see a multigenerational group of people looking back at you, all sharing a moment. And something is bringing all of them together, and that's the music. It's a powerful thing to see that unity. There are four guys on the stage playing music, and it's brought everybody to this one place. It's crazy to see and it's a very special thing.
Thanks guys and congratulations on your success.
Sam: Right on, man. Thank you for having us. It's cool to be in the first issue.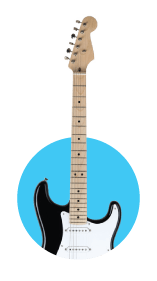 Guitar Hero Wanted
Guitar sales have declined from 1.5 million annually a decade ago to just a little more than one million a year now, forcing Fender, Gibson and other manufacturers and retailers into debt.
The cure? New guitar superstars to inspire emulators.