The Art's on the Outside, Too
The most iconic album covers help listeners connect with the music inside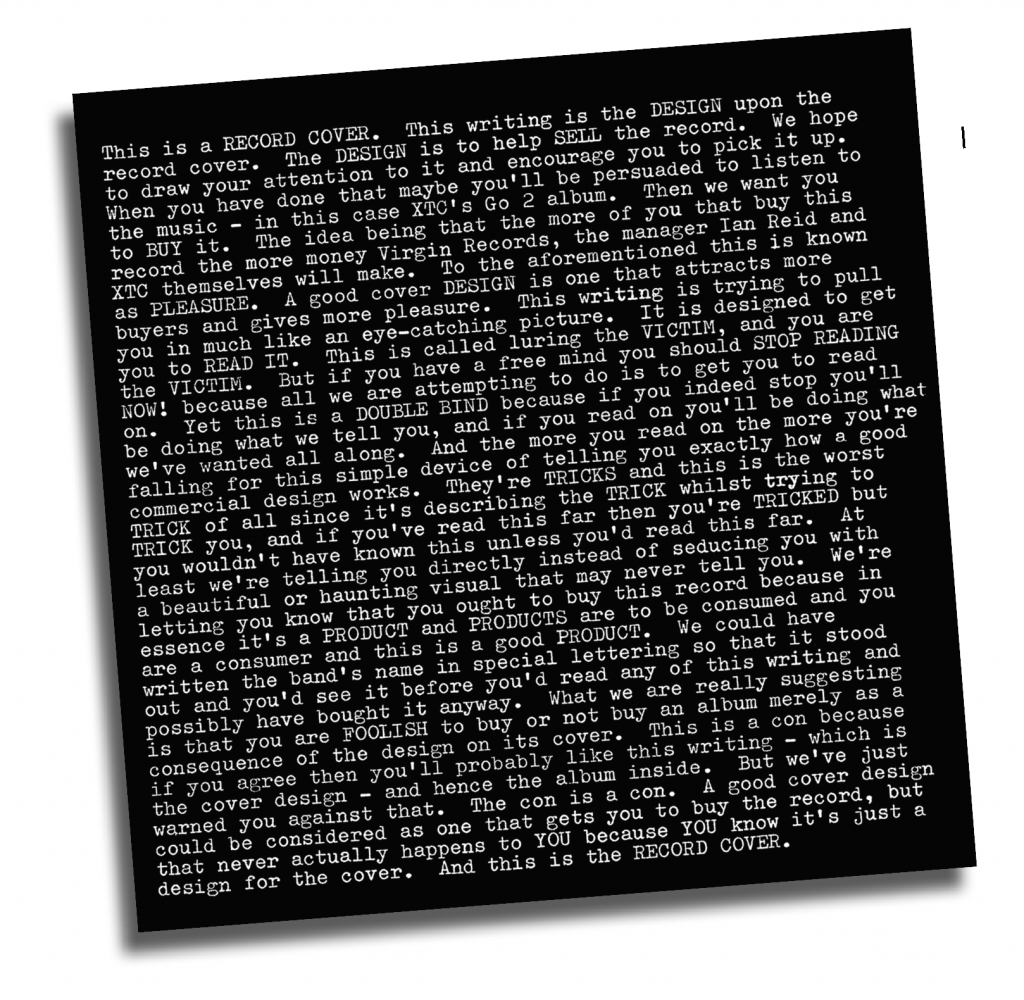 Stanley Mouse was in his 20s when he started creating psychedelic posters for the likes of the Grateful Dead and Journey. Later, he designed album covers for Styx and the Steve Miller Band.
George Hardie was 25 when he gave birth to his first album cover for an up-and-coming Led Zeppelin.
Stanley Donwood was 26 when he began producing album covers for Radiohead and the band's lead singer Thom Yorke's solo work.
Andy Warhol was in his 30s when Columbia and RCA Records hired him to design album covers. He came up with some of the greatest ever, including the one for The Velvet Underground's The Velvet Underground & Nico.
Some of the greatest rock and punk album covers were young artists' first stabs at creating art to accompany music—and it seemed to work in their favor.
Well-known pleasures
Take the case of 22-year-old Peter Saville, who designed the cover for Joy Division's album Unknown Pleasures in 1979.
The cover would become one of the most recognizable designs in pop culture. It's on band T-shirts in nearly every clothing store, hanging next to the ones for Pink Floyd, the Grateful Dead, The Rolling Stones, AC/DC and The Beatles.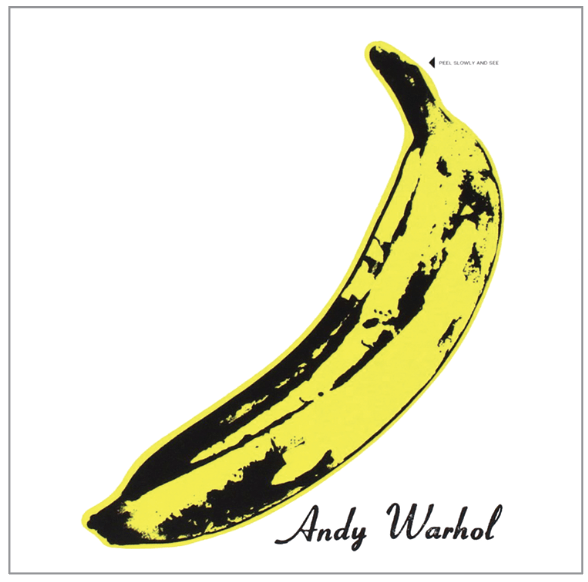 But the phenomenon doesn't end there. The design graces coffee mugs. People have it etched into their skin as black tattoos. It appears as a poster on the wall to set the mood for critically acclaimed films. The cover even survives in the era of "meme art."
The cover art became a symbol for Joy Division's first studio album and its last with lead singer Ian Curtis, who took his own life in 1980. Yet, the design did more than that. By the late '80s, it helped define the punk era—it represented a generation of kids who went against the grain.
Saville accomplished all that because he experiences music through his eyes as well as his ears. His art adds to an album's sound and success. Unknown Pleasures is a surefire hit album on its own, but it's hard to picture it without that cover. Part of the genius lies in omitting the album's title, the name of the band and the record label.
But ubiquity has its downside. Unknown Pleasures serves as an example of what happens when art takes on a life of its own: The importance of the album artwork eclipsed the reach of the music. Saville once told The Washington Post that use of the cover has become "gratuitous and tedious and insincere."
Still, the cover helped make Saville's reputation. He's an icon for artists like Julia Fletcher, a music-based designer and photographer in Brooklyn who also cites Barbara Kruger and Warhol as influences.
Cross-pollination
Album artwork reflects and expands upon the music, lyrics and attitude of what's inside the packaging, Fletcher said. "It's very hard but necessary work for designers to communicate that voice properly."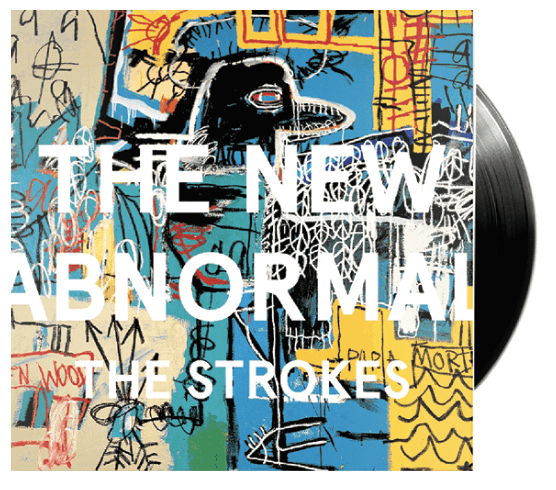 Although difficult, it's essential. "It's the first image that a listener is presented with when listening for the first time, so you want that connection to be there and for it to make sense," she said.
Another designer, Leo Horton, is studying at Rhode Island School of Design but has been collaborating with musicians on cover art since he was 16, including indie pop-rock collective Lunar Vacation.
Horton works to capture the personalities and aesthetics of the band by talking extensively with the members, listening intently and repeatedly to their music, and experimenting with numerous drafts of the cover. He finds that creative freedom and having enough time to hone in on a design help the most.
Dollars and sense
Calculating the compensation for album cover art always presents a challenge. It's often determined case-by-case, and artists are typically brought on as freelancers.
The emergence of indie artists has been accompanied by more indie art on album covers. Some musicians are creating their own cover art. Without the backing of a major label—like the early Led Zeppelin had—it's hard to find and to pay for outside designers.
For someone like Fletcher, compensation depends upon the project and how long it takes to complete the work. She typically charges $200-$325 for a poster, $325 per merchandise design, $325-$500 for digital/single album artwork and $1,500 for vinyl packaging design.
"These are all things covered in my contract and discussed prior to doing the work," she noted. "But it's important that we talk about pricing publicly because young designers won't know what to charge otherwise."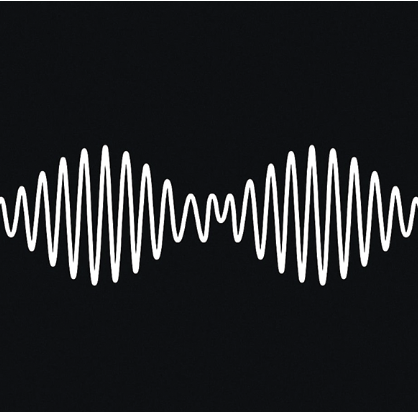 Compensation aside, designers can reach for album-cover glory. Take the example of a classic like The Beatles' Sgt. Pepper's Lonely Hearts Club Band cover. Paul McCartney dreamed it up, and Peter Blake and Jann Haworth designed it.
In 1967, it cost $3,000 to produce, making it the era's most expensive design, but it won a Grammy for Best Album Cover. In 2012, the original collage sold for $87,000 at Sotheby's in London. In 2013, a signed copy of the album sold for $290,000.
Fletcher noted that the more successful and historic an album becomes, the higher the value for the art associated with it.
Horton said prices rise because the public cherishes groundbreaking albums like Sgt. Pepper's. "They become kind of these cultural landmarks and symbols that everybody understands or recognizes," he said.
Every week, record labels release albums with beautiful or at least interesting covers. In time, some will become iconic, Horton maintained.
So far, the only latter-day cover that rivals Joy Division's Unknown Pleasures as a cultural—rather than just musical—phenomenon has been the Arctic Monkeys' AM.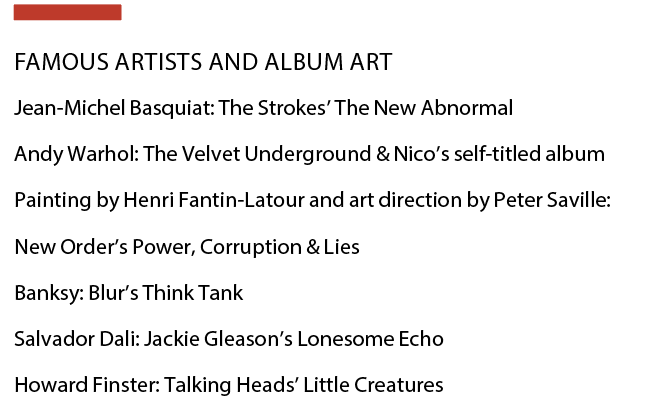 The album, released in 2013, quickly developed a community in the way Unknown Pleasures did: The black and white cover, displayed on T-shirts, became a symbol for goth girls on Tumblr who weren't your "average girl."
So, what makes an album and its artwork iconic? Fletcher suggested it starts with originality and ends with being reproduced and referenced time and time again. Their designs feel timeless decades later. Everyone still knows exactly what you're talking about.
Fletcher mentioned that the cover for The Clash's London Calling beganas a riff off one of Elvis Presley's album jackets but became even more iconic than the original. Countless parodies and recreations pay tribute to the source.
Although she's not developing parodies, Fletcher's design work reflects the music she listens to—primarily from the '70s and '80s. It inspires her clashing colors, stretched type and cluttered compositions.
Packaging for recorded music has changed since Saville designed Unknown Pleasures. CDs, vinyl records and cassettes still exist on the physical plane, but images also take digital form as JPEGs, PNGs and NFTs—all in different scales. Designs now work in a plethora of media and may end up with a longer lifespan than a painting.
"Without an album cover, the music has no kind of physical place in the world," Horton concluded. "Music is formless."
But the cover provides form. "Until an album cover gives someone something to recognize a song by, there really isn't anything they can tangibly hold on to," he said.
Like a Led balloon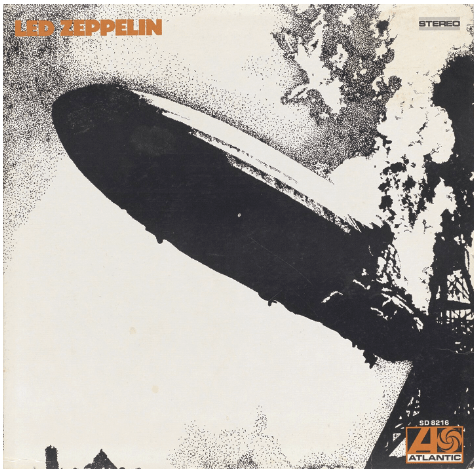 In 1969, a young George Hardie showed up at RAK Records in London to meet with the intimidating 300-pound Peter Grant, manager for the then-emerging rock band Led Zeppelin. Hardie, still a student at the Royal College of Art in London, had yet to win acclaim as an artist and designer. But the typography he had contributed to the cover of Jeff Beck's album Truth attracted the attention of the four young English rockers looking to design the cover of their first album, Led Zeppelin I. Hardie brought cover art sketches to the meeting, but a curly headed Jimmy Page had other ideas. Page, Led Zeppelin's guitar hero, presented Hardie with a photograph by Sam Shere of the 1937 Hindenburg airship disaster. The photo embodied the band's name, which had allegedly originated with Keith Moon, drummer for The Who. Moon reportedly joked in 1966 that a band that included some of the musicians who went on to form Led Zeppelin would go down like a lead balloon. Using lots of dots, Hardie made a stipple tracing of the photo and was compensated $80 for creating the image that came to define Led Zeppelin. Half a century later, the original cover art sold for more than 10 times its estimate at Christie's, landing at $325,000 and setting the record as the most expensive piece of original album cover art ever sold. After his work on Led Zeppelin I, Hardie went on to design covers for Pink Floyd, Black Sabbath, Wings and Sammy Hagar.
Vinyl is back
For the first time in 30 years, vinyl has outpaced CDs in physical music sales. According to MRC Data and Billboard, vinyl is now the leading format for album purchases in the United States, thanks to the indie sector.
The authors of Billboard's annual report noted that vinyl albums were responsible for 38.3% of all album sales, physical and digital, in the United States. Vinyl also accounted for 50.5% of all physical albums, with 41.72 million vinyls records sold, up 51.4% from 27.55 million in 2020.
More than half of vinyl albums sold came from the indie scene. Taylor Swift's Red (Taylor's Version) came in at No. 3 with 114,000 copies sold. Olivia Rodrigo's Sour was No. 2 with 268,000 copies. And finally, Adele's 30 was the No. 1 vinyl seller with 318,000 sales.
Kendall Polidori is The Rockhound, Luckbox's resident rock critic. Follow her reviews on Instagram @rockhound_luckbox and Twitter @rockhoundlb.