The Ultimate Playlist: Your Musical Pay Day
A new mobile app offers users a chance to win cash every day by listening to new music
A few years ago, Shevy Smith and Khalid Jones opened an artist development company in Los Angeles to work directly with musicians to release and promote their music. But they soon realized the barrier in music promotion. Spotify was releasing about 40,000 songs every day. Now, it's more like 80,000.
"I've always found it puzzling," says Smith, "that for such a creative business, there are still only two or three paths that people can take for artist discovery or for artists to get their music heard by an audience."
That's why she and Jones came up with incentivized listening. It's the intersection of music, tech, gaming and lotteries, and it's being released as The Ultimate Playlist.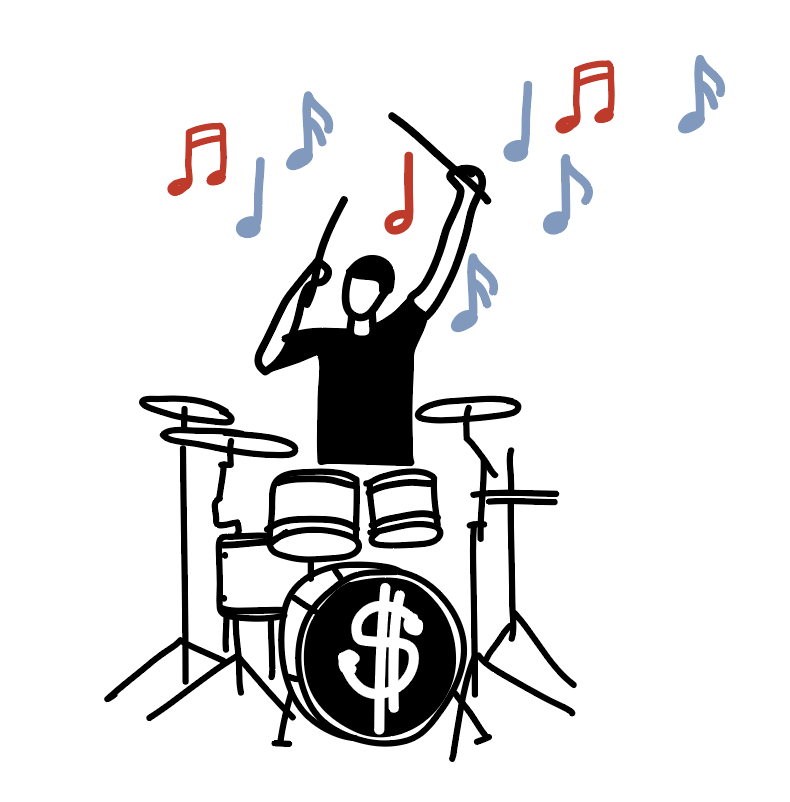 It's powered and owned by the Arizona State Lottery and was developed by Elite Shout, a music tech and production company. Think of it as a free app available for users 18+. It will provide "developing artists with a viable channel for reaching new fans and valuable data about how their music is being consumed," according to a press release.
The app also awards a minimum of $2,000 a day to 18 lucky winners and offers a chance to win a $20,000 jackpot.
The creators raised $2 million from The Arizona Lottery to finance The Ultimate Playlist, a sum they say covers the cost of development, prizes and marketing. A patent is pending.
The heart of The Ultimate Playlist is in incentivized listening, Jones says, which means users get something in return for listening to music.
Every day, a playlist of 40 songs will appear on the app, and the more users listen, the more tickets they earn. The tickets go into that day's raffle. They're not required to listen more than they want, but engaging in the maximum yields more chances to win. It's for anyone from a casual listener to a dedicated, engaged player and listener.
However they're categorized, users earn one ticket for listening for 30 seconds. Hearing an entire song earns three tickets. Adding a song to a playlist outside the app, such as Apple Music, earns another two tickets. Eight tickets win the daily cash draw, but the Ultimate Payout provides a $20,000 jackpot. Each month that no one wins the jackpot, another $5,000 is added.
"So, if you listen to 30 seconds of half a playlist, you get one entry into [the jackpot], and it's in a Powerball style to pick your lucky numbers," Smith says. "And then if you listen to 30 seconds of all 40 songs, you get two more entries. So for no money down, you get up to three chances a day to win $20,000, which is pretty significant."
For the first few months of operation, the team behind the app will choose the 40-song playlists. Smith says they have come up with a formula that takes into account each musical genre's market share in the industry. She says the playlists will also have a good blend of new and underground artists, as well as more popular artists.
By curating the playlists, Smith says they'll be able to collect solid data points that identify an artist's listeners. After the first few months, artists and their teams will have the opportunity to submit songs to appear on the playlists. That creates "incremental wins" for both musicians and listeners, she notes.
"It's creating a buzz," Smith says. "When you're in that middle class of artists, it can be hard to generate that kind of engagement every day."
Artists spend part of their promotional budgets to get songs on the app, and then that money goes back to the listeners. "That's something that hasn't been part of the music landscape before," Jones says.
"Up until now," he continues, "a listener was just viewed as a consumer of a product, and we're sort of turning that on its head by saying, 'No, you can be part of that ecosystem, too.'"
Besides exposure to more fans, The Ultimate Playlist provides multiple benefits for musicians, Jones says. Having only 40 songs on a playlist each day puts indie artists on the same ground as stars like the Red Hot Chili Peppers, whose new songs might appear on the playlist.
The playlist is also guaranteed to attract human beings who are potential fans who might buy concert tickets. It's not a 15-second TikTok but instead a "throwback to when people would listen to full songs," Jones says.
That exposure and support for artists is important to Smith and Jones, but so is the intersection of industries.
"It shows that you can think creatively," Jones says. "A lot of times [Smith] and I look at the music industry, which is inherently creative, and sometimes the solutions don't seem that creative."
But for Jones, the playlist represents something new. "I think part of the importance," he says, "is that there are different industries that you can choose to work with to reach your customer. The idea to use your listening as the currency itself is novel."
Ultimate App
The Ultimate Playlist, a mashup of the newest in music, gaming and lotteries, is easy enough to understand.
You listen to music, earn tickets, and automatically become eligible for a daily cash drawing of $2,000 and a chance at the Ultimate Payout Jackpot, which is starting at $20,000.
Your account is free. You just provide your name, phone number, email address, a username of your choice, birthdate, gender and zip code. About the only requirement is that you must be 18 years old or older.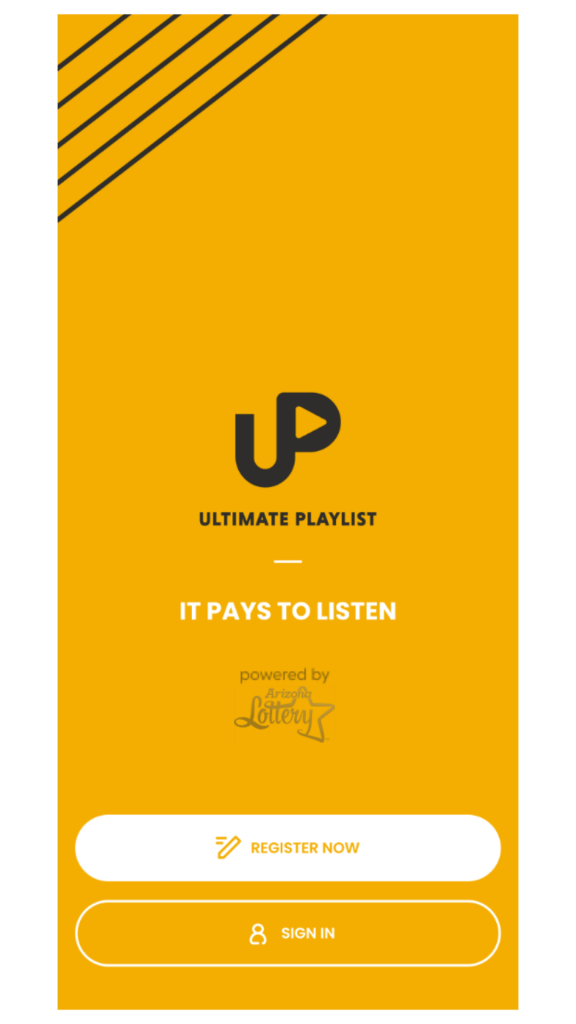 Each day, a playlist of 40 songs appears on the homepage. Users can easily play, pause, save or skip songs, but it allows skipping only six songs in an hour. The app automatically assigns tickets and chances for the drawings based on how long you listen to a song or how many songs you hear. There's no extra step to earn prizes.
Musicians range from the little-known but up-and-coming to familiar names like Jack Harlow, Elvis Costello and Blur. Put another way, the playlists furnish listeners with a taste of new music and artists to explore, while still offering something they might already know and enjoy. The playlist blends genres and eras.
In its purest form, The Ultimate Playlist is ideal for music discovery, with a bonus in possible cash prizes. It's free from labels and specific aesthetics, making each song a surprise. The hope is it doesn't stay too broad or impersonal. It's about discovering art, not winning a ticket.
To promote the discovery of an artist, the app might need to create a variety of playlists with different "vibes." That could encourage listeners to stick around for more than the chance of scoring some cash.