Legendary musicians are stepping back into the limelight, older rock songs are scoring big streaming numbers and sales of tangible music formats are booming: The music industry is never short of comebacks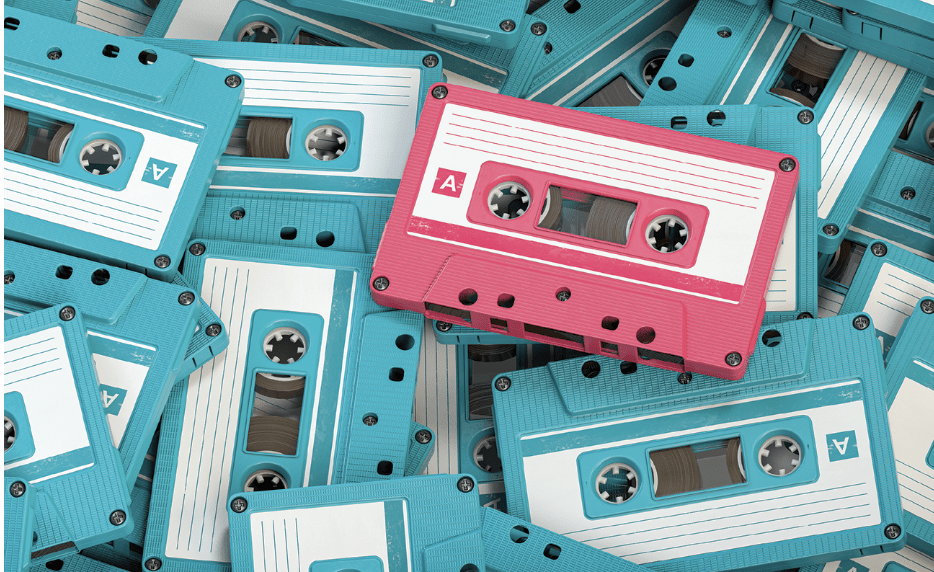 REWIND
Digital downloads and music streaming took flight in the early 2010s, leaving CDs, cassettes and vinyl collections to gather dust in grandma's basement. But now vinyl's back in the mainstream with sales that have gradually increased for the past 15 years.
Tangible music sales in a variety of formats brought in $1.65 billion in the U.S. last year alone, according to the Recording Industry Association of America. In 2021, vinyl sales reached $1 billion, up from $643.9 million the year before and outsold CDs for the first time in three decades.
Cassette tapes are also making their way back into music distribution, with global sales flourishing. WIRED reported in 2019 that the U.K. recorded its strongest cassette sales in a decade—totaling 75,000—thanks in part to artists like Billie Eilish and Björk. It's a dramatic leap from 50,000 sales the year before. By the end of 2020, around 150,000 cassettes were sold in the U.K., an increase of 103%, according to NME, a British pop culture website.
It's not clear what's driving the rise in cassette sales, but as the desire for physical music formats increases, cassettes become a cheaper entry point for listeners. They often go for $10, compared with the $20 to $30 it costs to buy a new vinyl record. They're also easier and quicker to produce, without the extended backorders typical now for vinyl.
Not many companies have continued making and distributing cassette tapes over the past few decades, but more are starting to pick up on the trend. The Missouri-based National Audio Company, the world's largest manufacturer of the format, saved a 62-foot tape-coating line once used to make magnetic strips for bank cards and began producing the tape themselves.
Cassettes are not yet the biggest-selling physical music format, but they're gaining traction. Could CDs make the same type of comeback in the next decade? Either way, analog and digital will be living harmoniously for the foreseeable future.
OLD ROCK OUTRANKS
MRC Data and Billboard magazine release a combined year-end report on the music industry. They include streaming numbers, and digital and physical sales. The numbers from 2021 reveal "old music" continues to rank high among modern rock names on streaming services.
TOP ROCK ALBUMS
– Queen, Greatest Hits
– Fleetwood Mac, Rumours
– Machine Gun Kelly, Ticket to My Downfall
– Elton John, Diamonds
n Creedence Clearwater Revival, Chronicle: The 20 Greatest Hits
TOP ROCK SONGS
– Glass Animals, Heat Waves (4 million digital song sales)
– Machine Gun Kelly x Blackbear, My Ex's Best Friend (2.2 million)
– Måneskin, Beggin' (2.1 million)
– Fleetwood Mac, Dreams (2.1 million)
– The Neighbourhood, Sweater Weather (1.8 million)
TOP AUDIO STREAMS
– No. 7: Creedence Clearwater Revival, Have You Ever Seen The Rain (94.4 million)
– No. 9: Lynyrd Skynyrd, Sweet Home Alabama (92.3 million)
– No. 10: Fleetwood Mac, Dreams (91.1 million)
Source: MRC Data and Billboard 2021 Year-End Report
RECENT COMEBACKS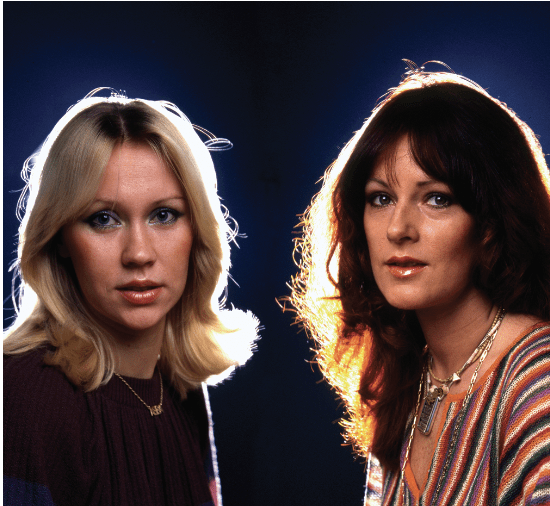 ABBA, Voyage
In November 2021, the beloved Swedish pop group ABBA made a comeback with their album Voyage, the first release from the group since 1981's The Visitors. Apparently, they didn't lose their audience during the 40-year pause. A month after its release, the album had already landed the No. 1 spot on album charts in 18 countries. It also broke records by selling more than 1 million copies during its first week. According to NME, the album accumulated more than 275 million streams combined across multiple platforms in December. It's a catchy, melodic 10-song album meant to dance to.
ADELE, 30
Adele is the queen of releasing an album and then disappearing until she's ready to drop the next one. After the success of her album 25, fans hadn't heard much from the global pop icon until the announcement of 30, which was released last November. Her single Easy On Me quickly broke Spotify's record for the most-streamed song in a day and week by surpassing 1.5 million streams across all platforms. The song also spent weeks at No. 1 on the Billboard Hot 100 chart. In January, Billboard reported that sales for 30 reached 1.46 million, making it the biggest-selling album in the U.S. of any year since 2018.
PIXIES, Human Crime
The Pixies haven't disappeared from the music scene in recent years, but they haven't won praise for the albums they've released since their 2004 reunion. Their most recent album, Beneath the Eyrie, from 2019, garnered lukewarm reviews from the likes of Pitchfork and Rolling Stone. But their most recent single—their first in two years—is called Human Crime and just might reinstate the band in the top tier of new rock music. Reliable guitar riffs and smooth vocals from frontman Black Francis back the song's anthemic vibe.
RED HOT CHILI PEPPERS, Unlimited Love
The Red Hot Chili Peppers caught the rock world's attention this year with the announcement of Unlimited Love—the band's first album since guitarist John Frusciante's return in 2019. Before this comeback, Frusciante was with the band in 1988-1992 and again in 1998-2009. He has played on Red Hot Chili Peppers' most-acclaimed albums, and Unlimited Love is their first to hit No. 1 since their 2006 album Stadium Arcadium, which was the last one with Frusciante. After its debut in April, it landed on the U.S. Billboard 200 Albums chart by selling 97,500 albums. As of May, Unlimited Love also had the best-selling week of any rock album in the last 16 months. The album isn't necessarily the band's best, but it's a solid, enjoyable piece of work and brings back the Californication vibe.
TOP MUSIC COMEBACK
DAVID BOWIE, Lazarus
David Bowie's single Lazarus, released on Dec. 17, 2015, and featured on his album Blackstar, was his first Top 40 hit on the Billboard Hot 100 in 28 years. The single and video earned great reviews, but Bowie never performed it live because he passed away from liver cancer just weeks later. The song, and others on Blackstar, his 26th and final studio album, are said to be commentaries on Bowie's own death. Lazarus is often interpreted as Bowie's prediction that his fame would increase after his death. The track has since been used in Bowie's off-Broadway musical of the same name. Lazarus did not define Bowie's career but was an impressive comeback for the artist and a powerful tribute to his life.