Jason Gonzalez doesn't fit the generally accepted definition of a luckbox. Instead of passively waiting for good fortune to find him, he goes out and makes his own luck.
The 21-year-old Metropolitan State University student works the side hustle of reselling legendary Krispy Kreme donuts in parts of the Midwest where the sugary delicacy's unavailable. Scarcity raises the price of any commodity, and Gonzalez finds he can mark up a coveted dozen Krispy Kremes by $8 over retail.
Weekends, he fires up his 2008 Ford Focus and cruises roughly 270 miles from his home in Champlin, Minn., to the nearest Krispy Kreme in Clive, Iowa. After stuffing the compact sedan with 110 boxes of donuts, he heads back, making stops along the way to resell his wares.
But a problem arose. Krispy Kreme's top management heard about the side hustle and took action to quash it. Bad move. When news of the cold corporate response went viral, public sentiment began to turn against the makers of the prized donuts.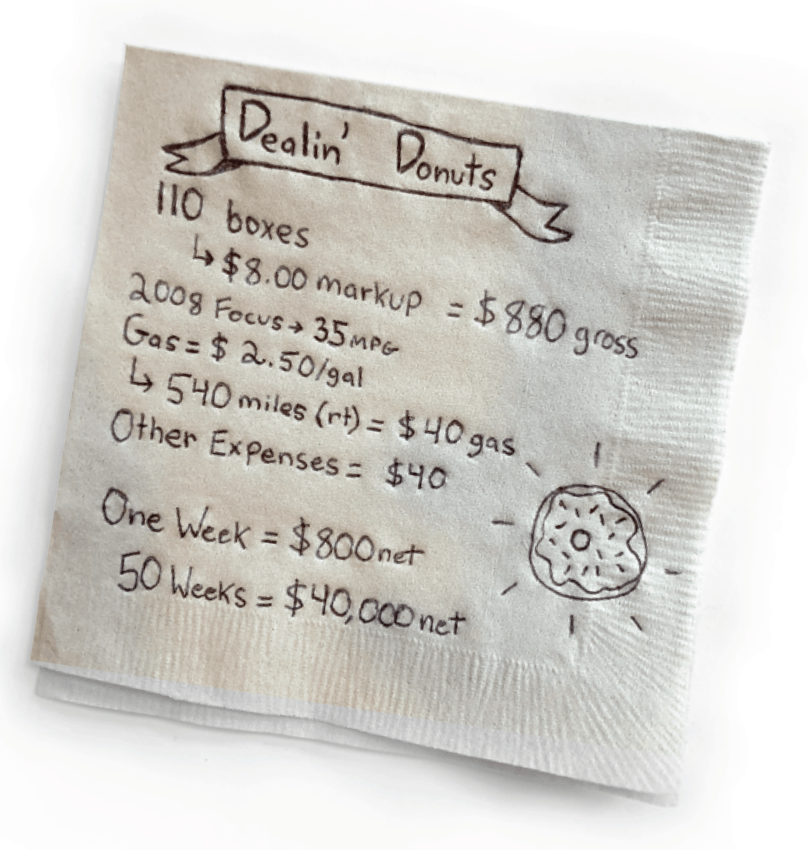 To make amends, Krispy Kreme reversed course, conferring the company's blessing upon Gonzalez and donating 500 boxes of donuts to him. The donut dealer's windfall has a street value of approximately $10,000—enough to make a serious dent in the budding businessman's college debt.
But, Gonzalez didn't stop there. Instead, he capitalized on his newfound notoriety and launched a GoFundMe campaign to raise cash to buy a bigger vehicle—one that could haul up to 300 boxes of donuts. Thus far, he's raised $8,000 of his $10,000 goal.
"I know a lot more people in Minnesota are going to want in on the weekly runs," he wrote on the GoFundMe page.
So, how does all this make Gonzalez the magazine's Luckbox of the Month? It's true that he's not a classic clueless and undeserving luckbox, but we just couldn't pass up the chance to tell his story.