Rolex Roadshow
Maybe anyone who waits long enough could wind up Luckbox of the Month. Take the case of a guy known to the media only as "David," who waited nearly half a century for good fortune to find him.
David bought a Rolex watch for $345.97 in 1974, and it recently appraised on PBS's Antiques Roadshow for between $500,000 and $700,000. In response, he faked a fainting spell that helped him get lots of attention online, in newspapers and on television.
David feigned passing out when Peter Planes, an appraiser on the show, told him that watches like his sell for around $400,000 at auction. But this watch was special. Because the Rolex was unworn, Planes doubted there was another one in the world in better condition. Paired with the fact that David saved everything that came with it, including the original receipts, Planes said it was worth a premium.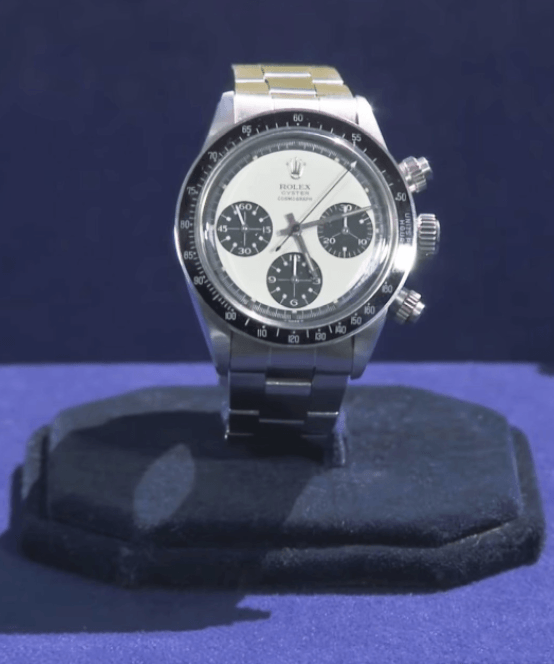 Chance had played a part in the preservation. David was in the Air Force when he bought the watch and had intended to wear it while scuba diving. But it looked too nice to put in saltwater. Instead, it sat it in a safe deposit box for decades.
But David's luck may not have been entirely undeserved. He had the good sense to preserve the timepiece, which had set him back about a month's pay. If it fetches the $700,000 valuation, the 202,230% return on investment is an outlier return worthy of Luckbox recognition.
An aside: Watch aficionados refer to another time piece, the Rolex Daytona, as the "Paul Newman." It got the name because the actor was often seen wearing one given to him by his wife, Joanne Woodward. The watch that belonged to the star, "Newman's Newman," brought a record $17.8 million in 2017 that was surpassed  only last year when a Patek Philippe watch sold for $31 million. Some luck.