A wealth of books, documentaries and podcasts chronicle the news and events of the art world. Here are some of Luckbox's favorites.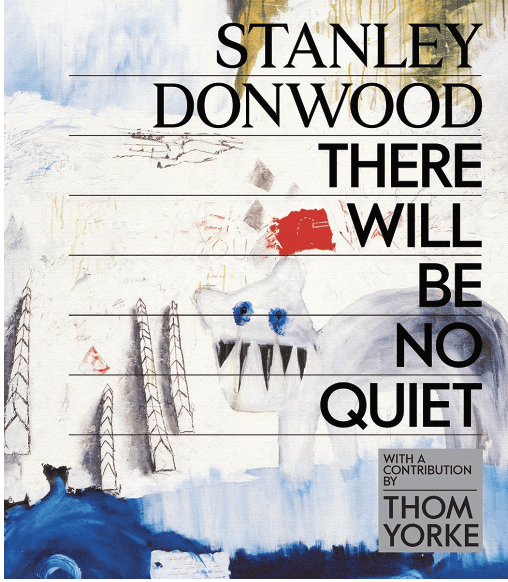 BOOKS: Stanley Donwood: There Will Be No Quiet
By Stanley Donwood

As an art student at the University of Exeter in the U.K., Stanley Donwood befriended Radiohead singer Thom Yorke. It wasn't long until Yorke asked Donwood to produce the cover art for Radiohead's 1994 single My Iron Lung. Donwood continued to work with the band after that, often sitting in on their recording sessions to allow the music to seep into his art. His book, Stanley Donwood: There Will Be No Quiet, reveals the creative processes that have earned him respect in the art world. He peppers the book with deserted ideas, excerpts from his personal notebook, and the photographs and sketches that led to Radiohead's iconic album covers. The chapters are arranged chronologically and each details an individual project—from album covers, to promotional pieces of art, to personal projects. But he presents each story in the same fashion—as a step-by-step case study that begins with speculative sketches and leads to the final artwork. The book is a must-read for Radioheads and anyone else who's interested in artistic accidents, the creative process and visual art created in response to music.
Sneaker Freaker: The Ultimate Sneaker Book
By Simon Wood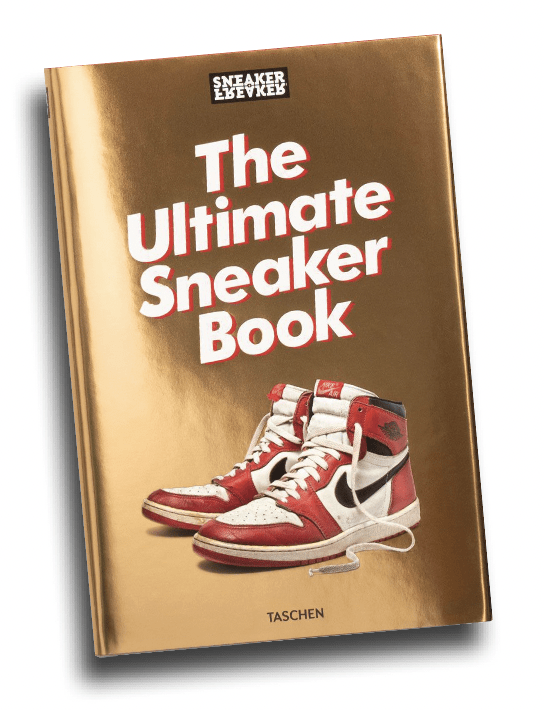 Simon "Woody" Wood has always been fascinated with sneakers and loves to get his hands on free ones. In 2002, that passion led him to become the owner of Sneaker Freaker, reputedly the first and only international footwear magazine. From its roots as a punk-style fanzine it grew into an established print and online publication. Along the way, the writers at Sneaker Freaker endeavored to document every collaboration, custom, limited edition, retro reissue, Quickstrike, Hyperstrike and Tier Zero of the past 15+ years. The Ultimate Sneaker Book highlights the best of Sneaker Freaker's coverage and shows Wood's commitment to duality. He wanted the magazine to seem both funny and serious, and he wanted it to be both meaningful and pointless. His obsession with sneakers, his inside knowledge of the industry and his attention to historical detail all shine through in the book. Don't miss his takes on personalities that have made a difference in the the evolution of sneakers, including Michael Jordan and the former Kanye West, who's known these days as Ye. And don't forget Wood's commentaries on the shoes themselves, from Converse to Air Max and Air Force.
Math Art: Truth, Beauty, and Equations
By Stephen Ornes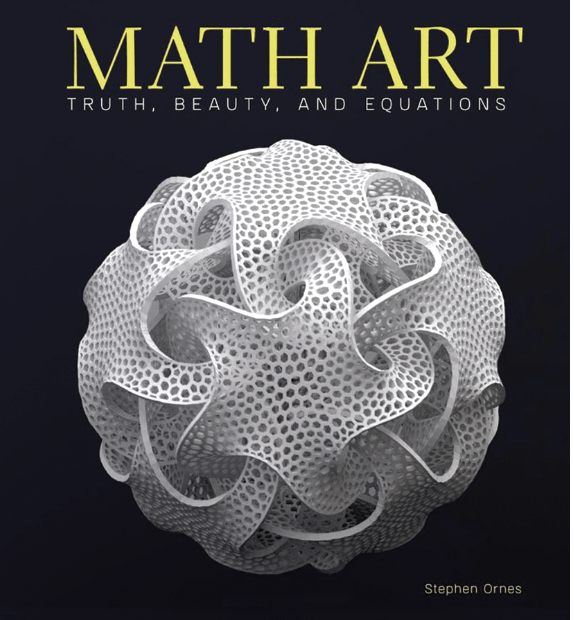 In his latest book, Stephen Ornes explains how understanding the intersection of math and art can help readers discover the beauty in numbers. He does it by drawing upon his background in science writing. Besides math, his previous subjects have included physics, astronomy and cancer. From geometry in motion, to the boundless possibilities of pi (click here for more on pi), Ornes reveals how mathematical principles have inspired artists. Detailing more than 80 works, the book offers a glimpse of how the worlds of visual art and math collide. Each piece of art featured in the book is accompanied by an interview with the artist and an explanation of the mathematical connection to their art. It's much more than just angles and numbers. Ornes explores math-driven art and explains how artists and artisans use pi to create everything from paintings to quilts.

He even shows how Andy Warhol can help solve the Traveling Salesman Problem of finding the shortest routes between cities. Every inch of the book is filled with art that expresses mathematics in fabrics, sculptures, paintings, weavings and other media.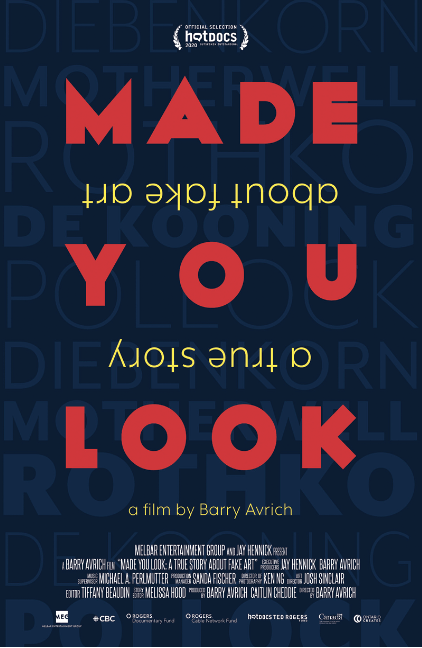 FILMS
Made You Look: A True Story About Fake Art
Chronicling a story that's fascinating to general audiences but frightening to art collectors, Made You Look: A True Story About Fake Art quickly trended on Netflix when it was released in 2020. The documentary, written and directed by Barry Avrich, spins the tale of one of the largest art frauds in American history, when more than 60 forged paintings were sold for over
$80 million over the course of 15 years. Some of the most elite collectors and prestigious museums were duped along the way, including New York City's Metropolitan Museum of Art. The film, shocking in all the best ways, shows a scarcely seen side of the art market: its criminal underbelly.
Exit Through the Gift Shop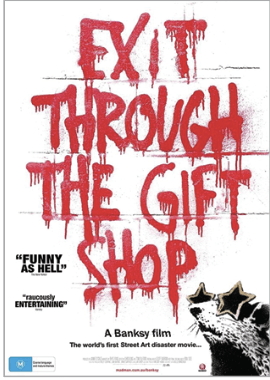 The popular British street artist known as Banksy swapped outdoor murals for the silver screen when he directed 2010's Exit Through the Gift Shop. The Academy Award-nominated documentary—which marked Banksy's directorial debut—follows Thierry Guetta, a French-born but Los Angeles-based videographer, as he documents the underground world of elusive street artists. The film offers a behind-the-scenes glimpse into the creative process of prominent artists, including Shepard Fairey, Guetta's pseudonymous cousin "Invader," and even Banksy himself, albeit with his face and voice obscured to protect his identity. As Guetta becomes engrossed in the graffiti art scene, he eventually becomes a part of it, adopting the moniker "Mr. Brainwash" in the process. Some question the film because it simply seems too good. It nonetheless lays the groundwork for one of the art world's fastest-growing genres.
PODCAST
Last Seen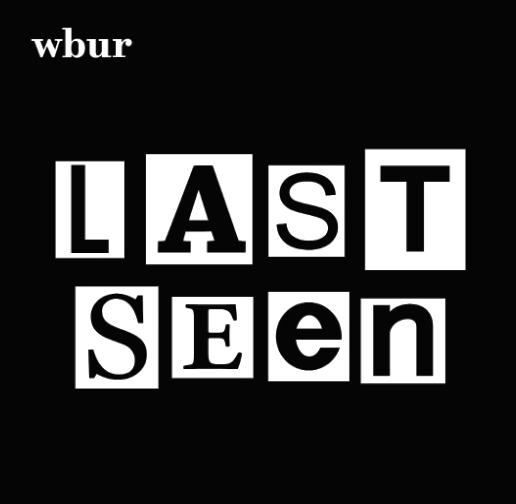 In 81 minutes, two thieves stole 13 masterpieces worth a combined $500 million in what's often considered the most famous art heist in history. The target was Boston's Isabella Stewart Gardner Museum, and the year was 1990. Despite three decades of investigations and a $10 million reward for information leading to the recovery of the works, not a single one has been found. Among the pieces missing are Rembrandt's Christ In The Storm on the Sea of Galilee and A Lady and Gentleman in Black. So, what happened? An acclaimed podcast called Last Seen—created by The Boston Globe andWBUR, a National Public Radio station in Boston—seeks to answer just that, featuring a bingeworthy combination of exclusive first-ever interviews and hard-hitting investigative reporting. Casual podcast listeners, armchair detectives and art aficionados will all find themselves drawn into the compelling story of one of the art world's most infamous unsolved mysteries.