Trader and Event Host
Hometown Las Vegas
Age 42
Years trading Five
What got you started on trading?
My father was a financial planner and would frequently try to explain to me how the stock market worked. Later in life, after the crash of '08, I had several family members who felt they were receiving poor financial advice. I took it upon myself to study everything I could find about financial markets and eventually stumbled upon tastytrade.com. I traded in a paper account for about three months, and once I realized how the mathematics worked I became fully invested in the tastytrade trading methodology.
Favorite trading strategy for what you trade most?
I either like to sell 50 point wide put spreads in SPX 250 points below the market, or I like to sell five delta naked puts and 10 delta makes calls. I put my positions on with around 45DTE and I use between 50%-70% of my buying power.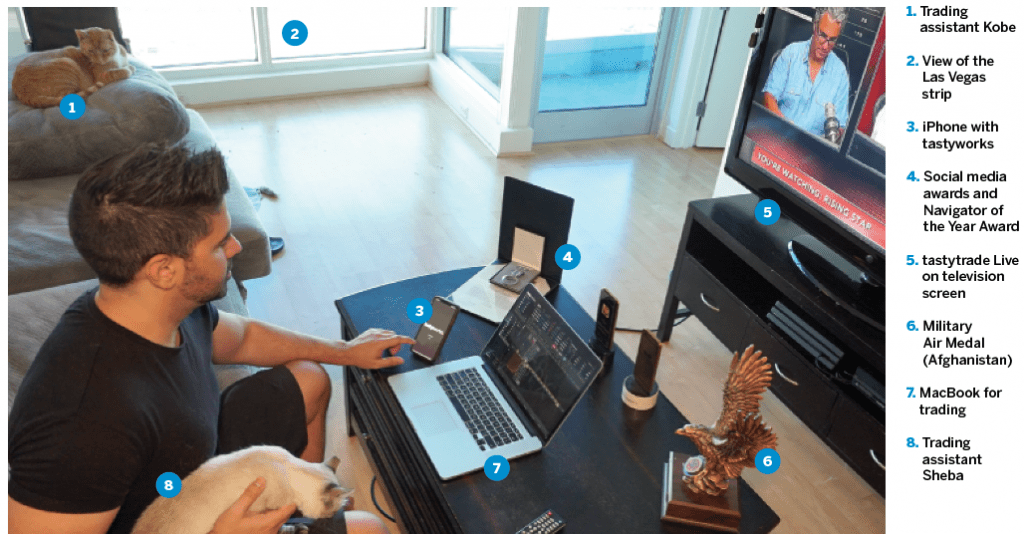 Average number of trades per day? Seven
What percentage of your outcomes do you attribute to luck?
Zero percent. I'm selling puts between five and nine delta, and I'm rolling my positions if they go in the money.
My winning percentage so far this
year is 100%.
Favorite trading moment or best trade and why?
In one of my accounts, where I was trading regular 16 delta strangles, I was down $217,000 last December and came all the way back this summer.
Worst trading moment or worst trade and why?
February 2018, I decided to give up and just get long the market and then the crash happened. Instead of staying mechanical and continuing to roll, I started expressing an opinion. I got out of it by selling far out-of-the-money put spreads for six months.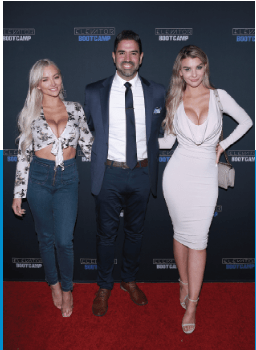 My side hustle
I host and film red carpet charity events that raise money for underprivileged children and animal rescues. Other causes that I host events for include anti-bullying, domestic abuse and care packages for troops overseas. We invite social media influencers, models, athletes and celebrities to help us spread awareness and raise money. (Caption: Lindsey Pelas, Michael Sartain and Emily Sears (from left) at the 2018 Model Citizen Fund Event.)