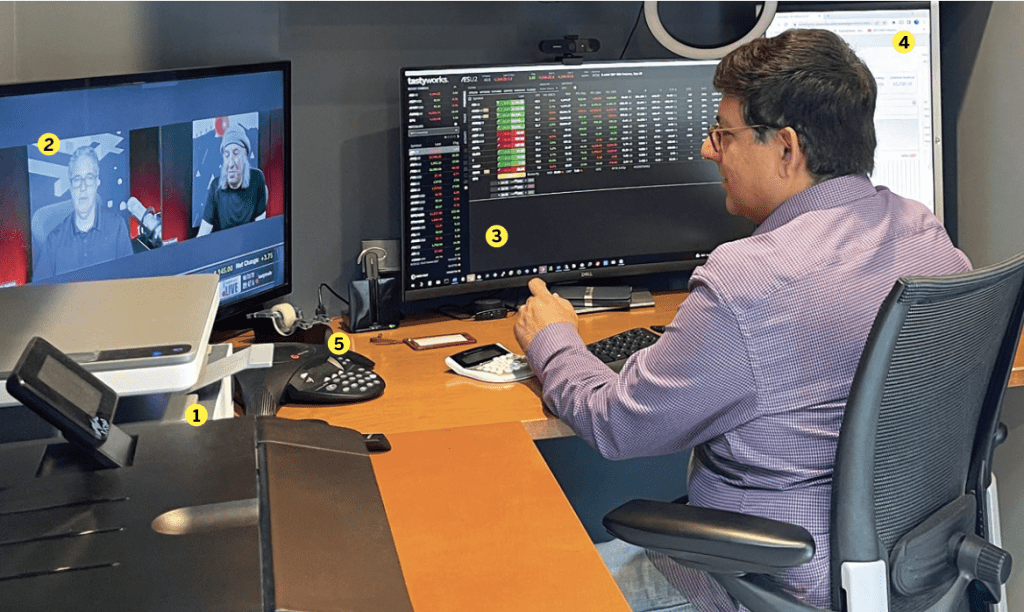 Home/Office location
East Brunswick, New Jersey
Age
51
Years trading
22
How did you start trading?
I began trading during the stock market's great bull run in 1992 and made a lot of money for a 21-year-old college kid. Then I got busy with a career and traded mostly part time. I continue to trade part time, mainly in index options.
Favorite trading strategy?
Index options, strangles—mainly due to SPAN margin. [SPAN margin calculation results in lower capital requirements for futures and futures options trades compared with equivalent stock and exchange-traded fund options positions.]
Average number of trades per day?
13
What percentage of your outcomes do you attribute to luck?
10% to 15%
Favorite trading moment?
I always have some sort of short strangles in the index options. Sometimes, I buy the index futures to hedge one side. Once, nearly asleep, I bought an /ES future instead of selling it for the hedge. Next day, /ES opened up, and that fat finger sleepy mistake made me a couple thousand dollars. But note to self: Never trade sleepy with eyes half-closed, as more times than not one is unlucky and loses a lot of money. For the past few years, I have traded /MES and /MNQ as they are smaller and I can be more than Johnny One-Lot.
Have you traded cryptocurrencies?
I have only made three small scalp trades in cryptocurrencies. It is a big product and too volatile for my appetite. The products that do not have options are tough to trade, as then it becomes a 50-50 probability at best. I would rather mine bitcoin on the side as a business than try to find value in cryptocurrency trading.