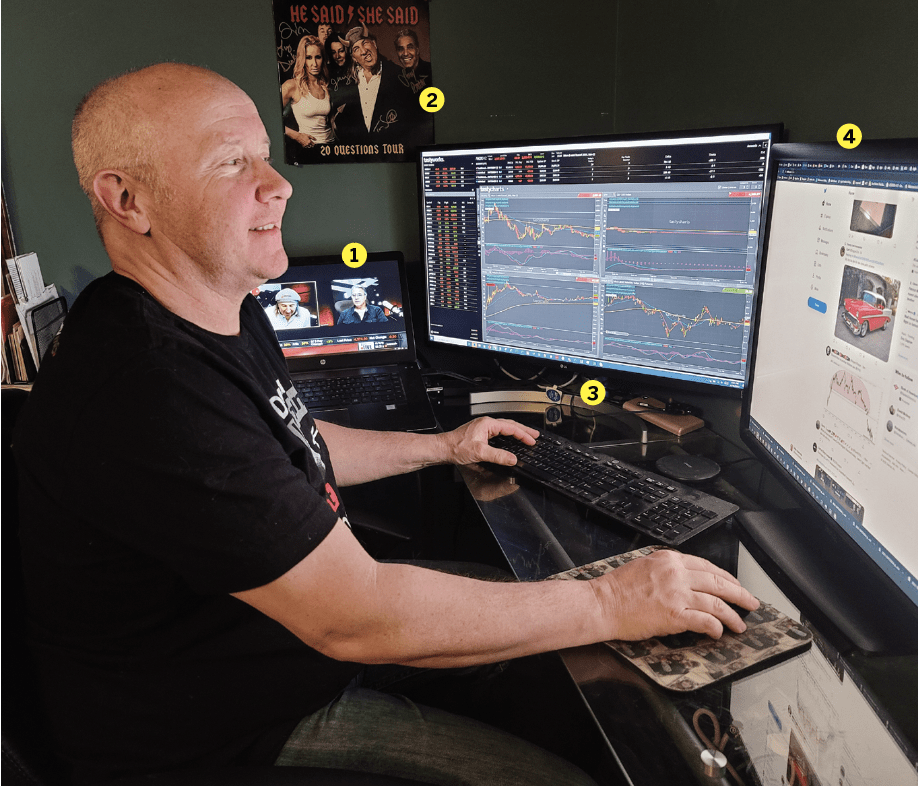 Home/Office location
Round Lake, Illinois
Age
54
Years trading
20
How did you start trading?
My father introduced me to investing around the age of 13, but it was more the typical buy-and-hold for stocks. About eight years ago, I stumbled onto tastytrade as I was researching options trading, and I was hooked. 
Favorite trading strategy for what you trade most?
I am open to most options strategies. The underlying and my bias dictate what I will use. I do like to eliminate risk to one side, so jade lizards are a favorite. I also love the leverage I can get from using options to simulate long or short stock. A personal favorite is the broken wing butterfly, especially when you get the opportunity to turn it into a free butterfly and lock in a profit.
Average number of trades per day?
Two to three
What percentage of your outcomes do you attribute to luck?
There is always a small percentage of luck in trading, especially if you're taking a directional shot in an underlying. But the beauty of options is that you can create a position that gives you a higher probability than the typical 50/50 flip of a coin. And you also have the possibility of managing a position if you're wrong on the direction in the short term.
Favorite trading moment?
I made a New Year's resolution for 2022 to learn how to trade futures, and in particular, how to scalp intraday. Over the last couple of months, as it finally started to click and I could repeatedly have "#scoopyscoopy" moments of consistent daily profits, it was a great feeling. It gave me an income stream to complement a core portfolio that I can trade around for long-term growth.
Worst trading moment?
I was assigned 100 shares of Tesla, which I could not afford to hold. So, seeing a huge, negative buying power on the screen one morning was a little scary. I closed out 75 of the shares and held on to 25 and have been trading a variety of strategies around it for the last six months. With the combination of cost basis reduction from those trades and Tesla having some recovery, I am now at the point where I'm slightly profitable. I will continue to trade around the shares to reduce cost basis further.