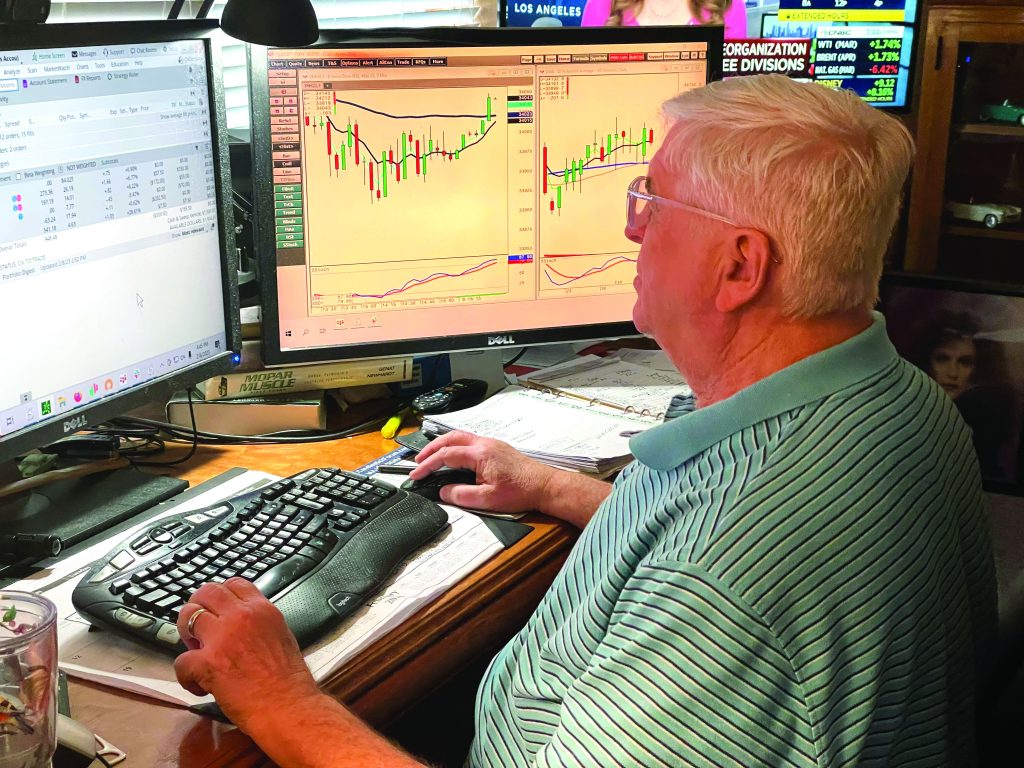 Office location
Houston
Age
69
Years trading
48
How did you start trading?
When I was 8 years old, my dad bought me one share of Eazor Express [a trucking company now defunct]. It split two-for-one, so then I had two shares. I would watch the price movement every single day in the newspaper. Starting at the age of 21, I became a stockbroker for Kidder, Peabody & Co., and then for Oppenheimer & Co. When I discovered brokerage firms didn't know more than anyone else about what made prices go up or down, I struck out on my own.
Favorite trading strategy?
I discovered candlestick analysis by accident. As I started researching the signals and patterns, one concept kept hitting me in the side of the head—this...