Learning the Trade (Part 2)
Two Gen Z TikTok influencers are learning the fine art of trading stocks and options from a seasoned pro—and they're doing it in real time on the tastytrade network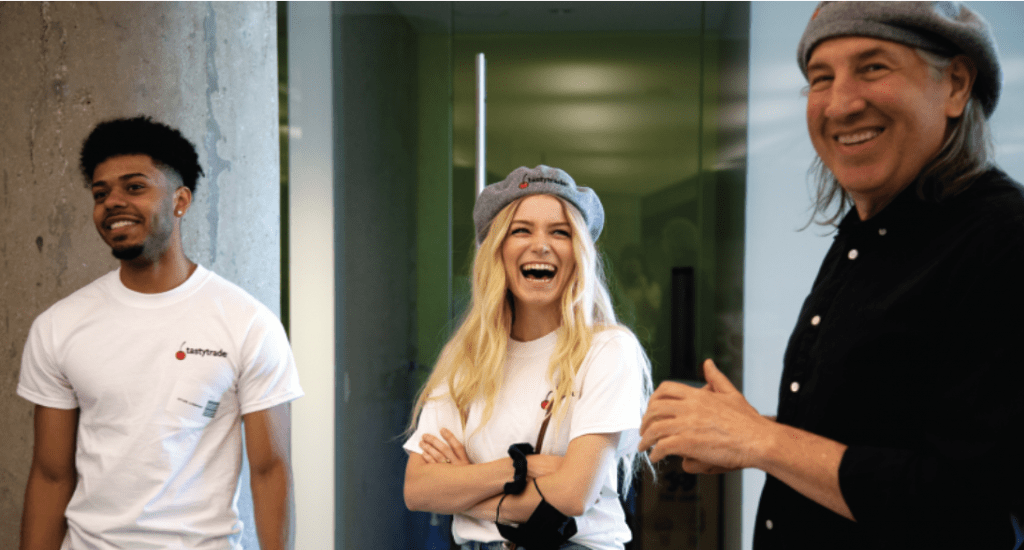 In the April issue, Luckbox readers met Kayla Kilbride and Errol Coleman, the beneficiaries of mentoring by legendary trader Tom Sosnoff, co-CEO of the tastytrade financial network. Their adventures navigating the options markets are streaming Mondays and Fridays at 1:30 pm Central on tastytrade.
How is your education coming along?
Kayla Kilbride: I feel more and more confident every day. I was reflecting on some of my very first TikToks this week and stumbled upon one where I made a joke about how I had no idea what people were talking about when they referred to IRA investments, equities and index funds. With that said, I feel like my investment education is coming along very well!
Errol Coleman: My investment education is going very well because of being able to re-watch the previous Two Yutes episodes!
What's been your biggest win thus far?
Kilbride: My biggest win was a trade I made a few months back with the Small Exchange precious metals index, /SPREH21. I made $162.
Coleman: My biggest win thus far has been $338 on PayPal. I sold a put spread and closed the position six days later.
Do you feel more like a gambler or a prudent investor?
Kilbride: Trading based on statistical outcomes instead of narratives or technical patterns has certainly made me feel less like a "gambler." However, I want more opportunities to test my prudence or discipline in my investments before I consider myself a "prudent investor."
Coleman: I feel more like a prudent investor because I am trading off of probabilities—trading small, but trading often.
Do you think absolutely anyone can learn options trading?
Kilbride: Oh my goodness, yes! If I can do it, anyone can. I am still getting terminology mixed up and backward all the time. Nonetheless, I'm learning new things every week and getting better with every trade.
Coleman: Yes, 100%. Anyone can learn if they put the time in. After that, it's rinse, wash and repeat.
Which investment vehicle do you enjoy trading most—stocks, options, futures or cryptocurrencies?
Kilbride: I have had significantly more success trading futures, but they scare me more than options, stocks and crypto combined. Ironically, because they have been my most successful trades, I enjoy them the most and keep going back to them.
Coleman: I am enjoying stock options the most, but I am looking forward to getting even more involved with trading futures.
What do you feel is your most valuable lesson from Tom Sosnoff to date?
Kilbride: Most of my confidence has come from trusting the tastytrade mechanics and then committing to learning along the way, as opposed to the reverse of that statement (learning and then trusting).
Coleman: My most valuable lesson from Tom is that what happens on the market is not your fault. You cannot control the direction of the market, but we can choose to apply our mechanics and stick with them.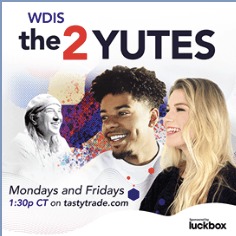 More Kilbride & Coleman
Watch The Two Yutes