20 Predictions for '21 and Beyond
Luckbox

tries its hand at forecasting with 20 outlier predictions for the next two years
.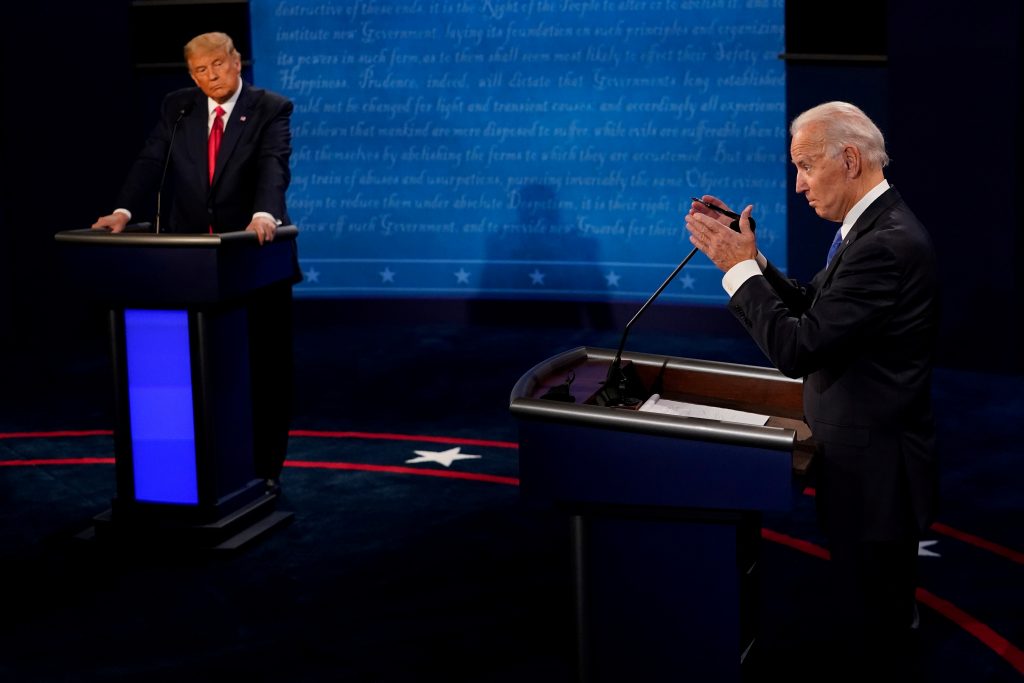 BUSINESS
An unprecedented 5G-fueled increase in data breaches and cyber crime
The spread of 5G will help malicious actors execute attacks and move data more quickly. Expect a new cyber insurance industry to emerge as a result. But be prepared for more deepfakes and attacks on remote workers' laptops. Villains will also hack Amazon drivers' computers to perpetrate high-tech porch pirating, and weaponized machine learning attacks will plague networks.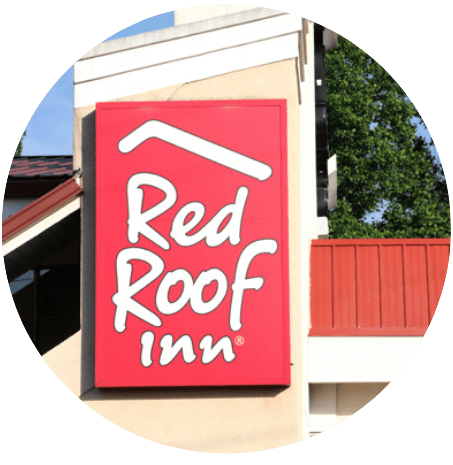 Trump keeps the light on for you
Posting losses and wallowing in debt, Trump's hospitality empire will continue to bleed post-presidency. But he's seen the 2020 electoral map and knows where to resurrect his brand. So Trump International Hotel Management will pivot and invest in or develop a budget-concept lodging chain targeting middle Americans in flyover states. Best Bet: Red Roof Inn.
The 18-hour city comes to the suburbs
During the pandemic-induced decline of urban metropolises, Americans have been turning their attention to second-tier "18-hour" cities that offer services, amenities and job opportunities that rival those of "24-hour" cities. Places like Raleigh, Nashville, Tampa, Charlotte, Boise, Tucson, Chattanooga and Salt Lake City have viable infrastructure, robust economies and low taxes. The next trend: 18-hour suburbs. (You heard it here first.) As millions continue to work from home, offices in city centers will reduce footprints or relocate. Some urban dwellers will move to the suburbs, and long-time suburbanites will eliminate their commutes. Thus, suburbs will respond by providing shared offices and better housing, transportation, entertainment and Wi-Fi.
Move over Starbucks—a new "third place" is emerging
Third places are where people spend time between home (first place) and work (second place). Starbucks CEO Howard Schultz perfected the concept. But WFH is making the second place irrelevant, and social distancing is making the third place toxic. So where will Americans go? Luckbox foresees a movement to convert sprawling, anchorless retail malls into high-concept yet functional shared office centers replete with high-tech office amenities, food courts, yoga studios, networking events, lectures and entertainment. WeWork reimagined.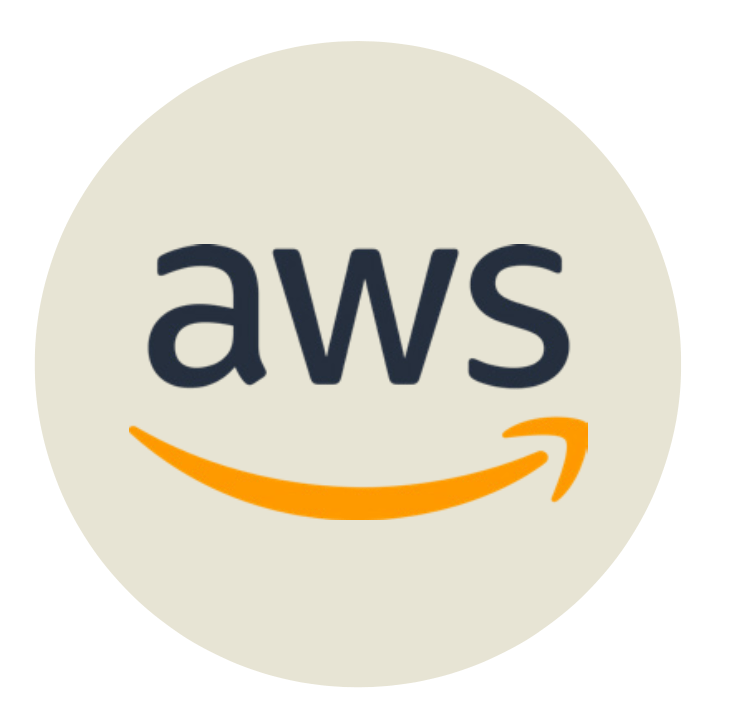 Amazon spins off the cloud
Amazon Web Services' cloud-computing business remains one of Amazon's biggest profit centers. In Q3 2020, AWS operating income totaled $3.45 billion—57% of Amazon's overall operating income—yet represented only 12% of Amazon's total revenue. As the Federal Trade Commission and the House Judiciary Committee intensify their scrutiny of Amazon's alleged monopolistic behavior, Sens. Elizabeth Warren and Ted Cruz will find a common foe. In response, Amazon will proactively split off AWS to get ahead of looming antitrust headaches.
Ghost kitchens rattle chains
Finding their niche during the pandemic, delivery-only restaurants are poised to disrupt everything else on the restaurant- industry spectrum. Look for new regional ghost kitchen brands to appear and compete with quick-service, fast-casual and casual dining chains. Ghost-fil-A?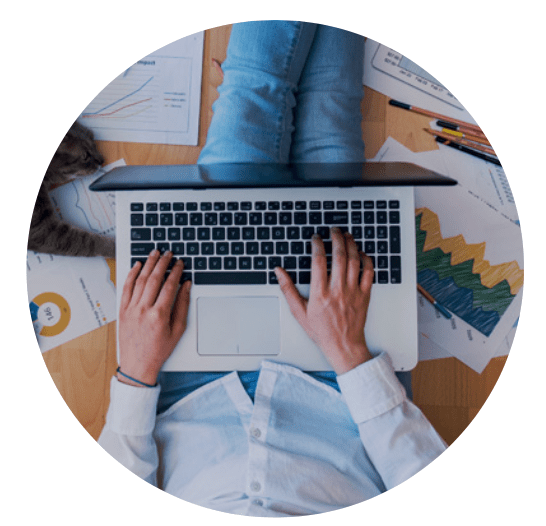 Working from home is not working
There's a consensus that WFH increases worker output. "People who WFH are 47% more productive," according to Apollo Technical. But look for a slew of surprising new studies highlighting data that signals lower marginal labor productivity and documenting lapses in motivation, accountability and accuracy. The findings will send employers scrambling to identify new incentives to bring employees back to the office.
MARKETS
The Federal Reserve won't raise interest rates through the 2022 midterms
Meet the new boss, same as the old boss. Easing just gets easier.
The U.S. dollar will shed 10-15% before recovering
There's no escaping record deterioration of the U.S. current-account deficit. Time to pay the piper—China.
CRISPR whisper
The 2020 Nobel Prize in Chemistry was awarded "for the development of a method for genome editing." That method, called CRISPR, enables scientists to precisely cut any strand of DNA. CRISPR could become the motherlode for biologists, who have demonstrated that they can use it to alter the DNA in organisms ranging from butterflies to humans. Another beneficiary is CRISPR Therapeutics (CRSP), which has traded above $100 since November after climbing from the mid-30s in March. The implied volatility (IV) of CRISPR is a high 75%—generally twice that of biotech stocks. That Nobel Prize went to the company's co- founder, Emmanuelle Charpentier, so Luckbox likes CRSP on 15% pullbacks and expects cash prizes to follow.
MEDIA
Presidential Parler
After Twitter bans Trump, the former president will move many of his 90 million followers to Parler. The two-year-old social media app's growth is fueled by conservatives' and free speech advocates' angst about Silicon Valley's "censorship." At press time, Parler was the No. 1 social media app in the Apple iOS and Android stores.
Jeff Bezos buys CNN
After Bezos bought the venerable Washington Post in 2013, the paper doubled its web traffic and became profitable within three years. Meanwhile, AT&T is buried in debt, media executive Jeff Zucker
is losing his luster and ratings lag behind main competitors Fox News and MSNBC. CNN is still profitable, and Bezos has the requisite billions.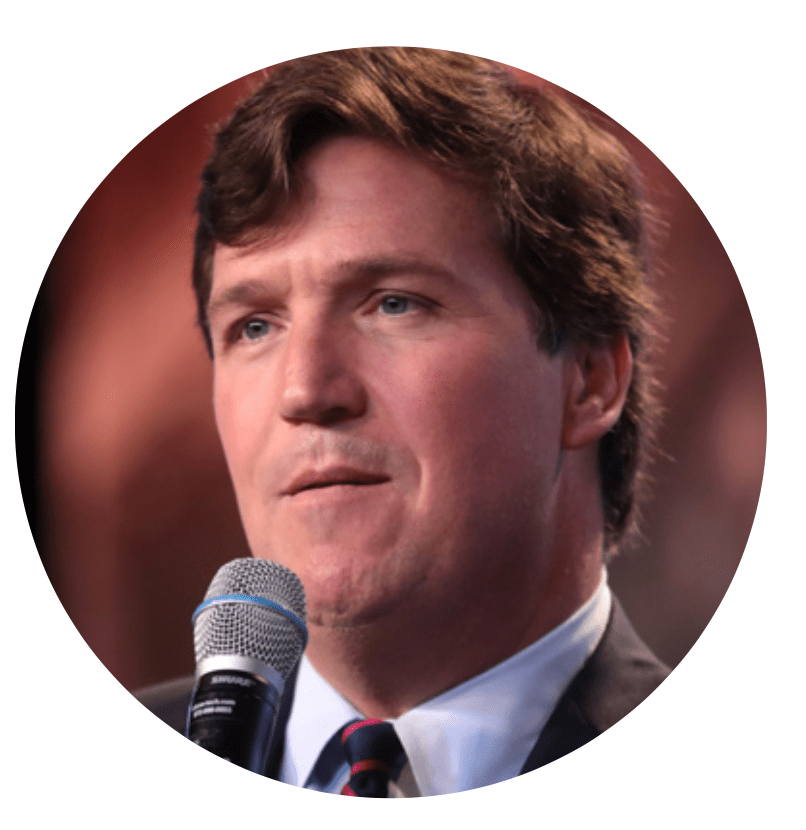 Carlson gets a raise
CNN ratings have nowhere to go but down as Fox News assumes CNN's role as "pessimist in chief." In 2020, Sean Hannity was the highest paid anchor at $40 million, followed by ABC's Diane Sawyer ($22m), Robin Roberts ($18m), George Stephanopoulos ($15m) and CNN's Anderson Cooper ($12m). In October, Carlson delivered the highest primetime rating averages in cable news history.
POLITICS
Red star rising
Newly elected 25-year-old congressman Madison Cawthorn took out President Trump's preferred primary challenger on the way to beating his Democratic rival in North Carolina's 11th Congressional District.
Blue star rising
In his short political career, Conor Lamb, 36, has taken out two Trump-backed Republican challengers, most recently for Pennsylvania's 17th Congressional District seat.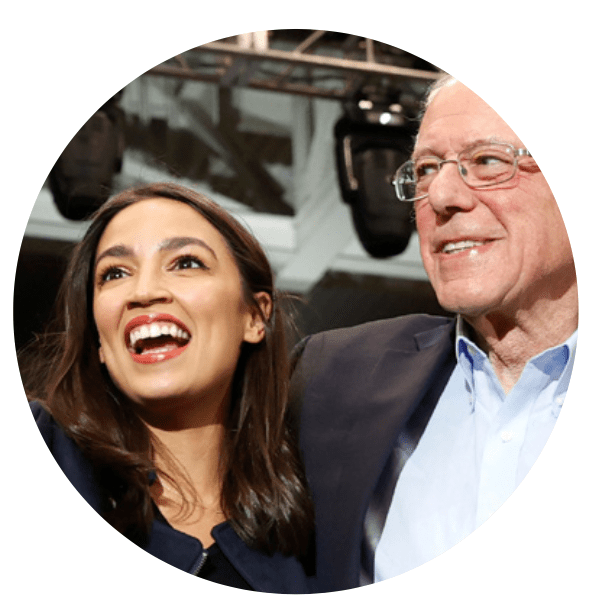 Alexandria Ocasio-Cortez will form a new political party
The Democratic Party coalition will fracture as moderates hold off progressives in policy and messaging disputes. Bernie Sanders will back AOC's effort to launch a new political party.
Andrew Yang will run for mayor in NYC
Outgoing Mayor Bill de Blasio's pandemic-fatigued burroughs embrace Yang's universal basic appeal.
Republicans will take the House in 2022
It's simply the way the pendulum swings.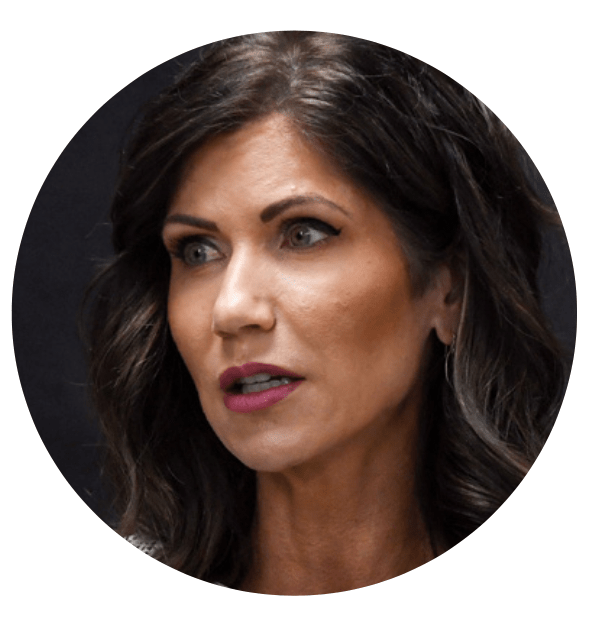 Kristi Noem rises in the GOP
Since gaining national exposure as a prime-time speaker at the Republican National Convention, South Dakota's first female governor and former two-term U.S. representative will become the leading GOP candidate for vice president in 2024. Haley-Noem.
Melania Trump will file for divorce …
… and publish a best-selling autobiography while scoring the cover of a major fashion magazine.
For more 2021 forecasts and the guide to making better predictions, see the December issue of Luckbox here.