Cuomo Will Be Reelected, Scaramucci Says
Sexual misconduct allegations might not be enough to stop the New York governor from securing a fourth term.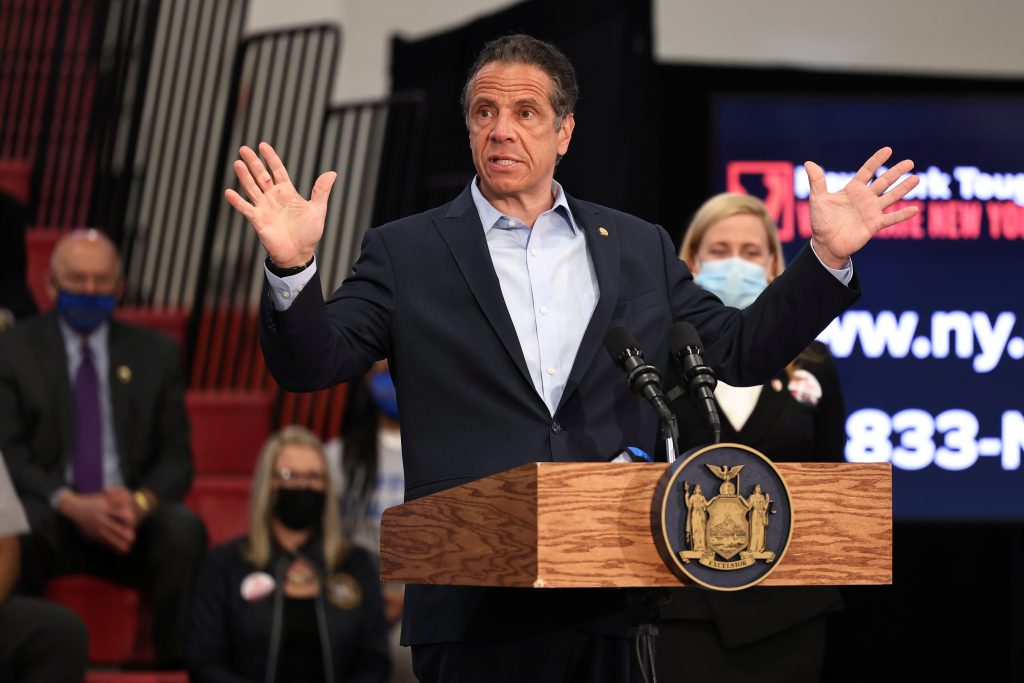 Despite numerous sexual misconduct allegations and a deluge of calls for his resignation, New York Gov. Andrew Cuomo will not only survive his third term but also win a fourth, says former White House Director of Communications Anthony Scaramucci.
"I think he's gonna come out of this OK," Scaramucci said on The Prediction Trade Podcast. "The allegations that are being made about him, I think he has to answer for that, and I think he will answer for that, but I don't think it's going to lead to him being thrown from office."
The stream of allegations against Cuomo began in December 2020 after Lindsey Boylan, a former aide to the governor, posted a series of tweets saying she was sexually harassed by him.
Yes, @NYGovCuomo sexually harassed me for years. Many saw it, and watched.

I could never anticipate what to expect: would I be grilled on my work (which was very good) or harassed about my looks. Or would it be both in the same conversation? This was the way for years.

— Lindsey Boylan (@LindseyBoylan) December 13, 2020
"And I *know* I am not the only woman," one of Boylan's tweets read.
Over the following months, more women stepped forward with allegations, including past and present aides, as well as members of the press.
Cuomo denied all allegations leveled against him and apologized for comments that may have been interpreted as sexually charged.
"I now understand that I acted in a way that made people feel uncomfortable," Cuomo said at a March press conference. "It was unintentional and I truly and deeply apologize for it. I feel awful about it, and frankly, I am embarrassed by it, and that's not easy to say but that's the truth."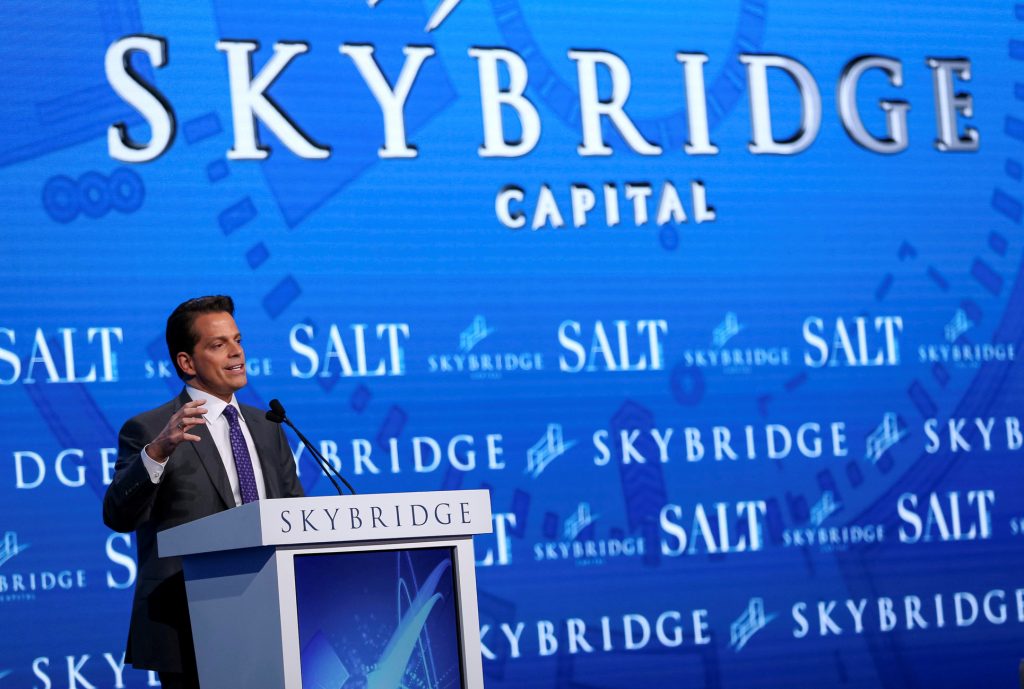 Scaramucci said it wasn't clear to him whether Cuomo's behavior "crossed over into the ejection ZIP code" at this point. Still, that hasn't stopped prominent lawmakers from publicly calling for Cuomo's resignation or impeachment, including Democratic Sens. Chuck Schumer and Kristen Gillibrand.
The political prediction markets on predictit.org have seen dramatic shifts in trader sentiment about the governor's political future.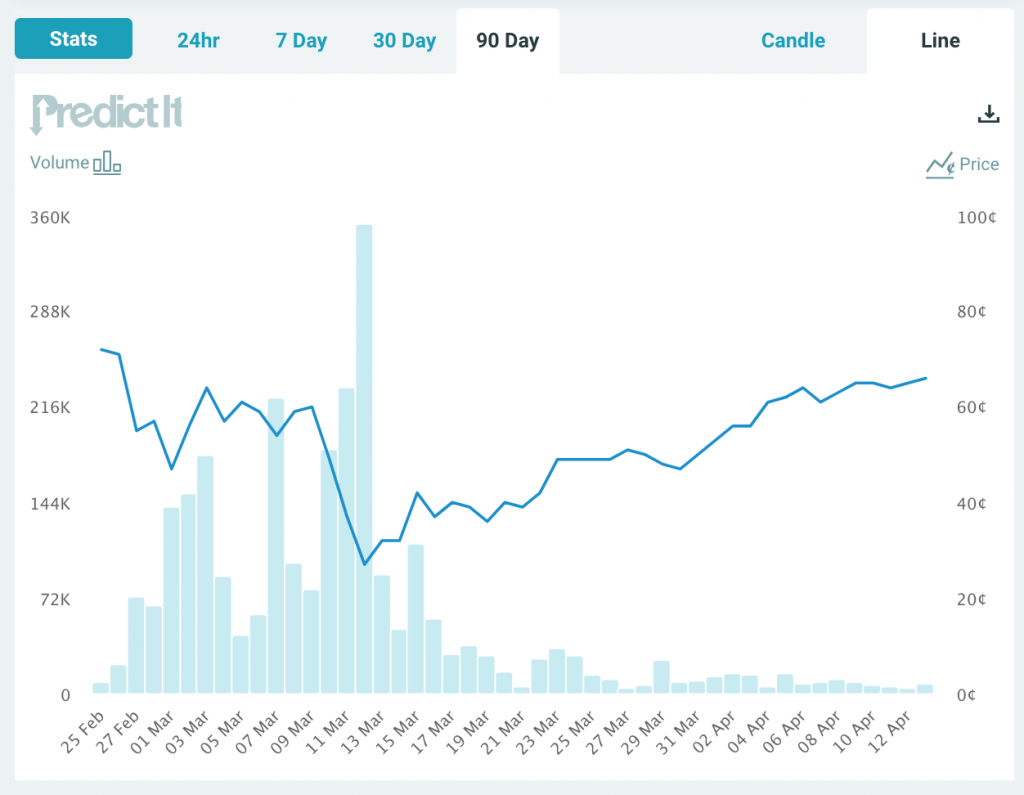 The site's "Will Andrew Cuomo be Governor of New York at the end of the year?" market has seen prices for "Yes" shares as high as 84¢ in February drop to all-time lows of 20¢ by mid-March. Today, those "Yes" shares are trading for about 68¢.
But should Scaramucci's prediction reign true, a more interesting—and much more profitable—market opportunity remains wide open.
In PredictIt's "Who will win the 2022 New York Democratic gubernatorial nomination?" market, "Yes" shares for Andrew Cuomo are up for grabs at around 25¢. Letitia James, presently the frontrunner in the market, is trading at 40¢.
"He will be the Democratic nominee for governor, and he will win that race," Scaramucci said. "He will get a fourth term as governor."
Scaramucci's exclusive interview can be heard in full here.