Taking Stock in Taylor Swift and Travis Kelce
Prediction market Polymarket is booking bets on the famous couple's romance while Predictit makes a market on who'll get the GOP nod for president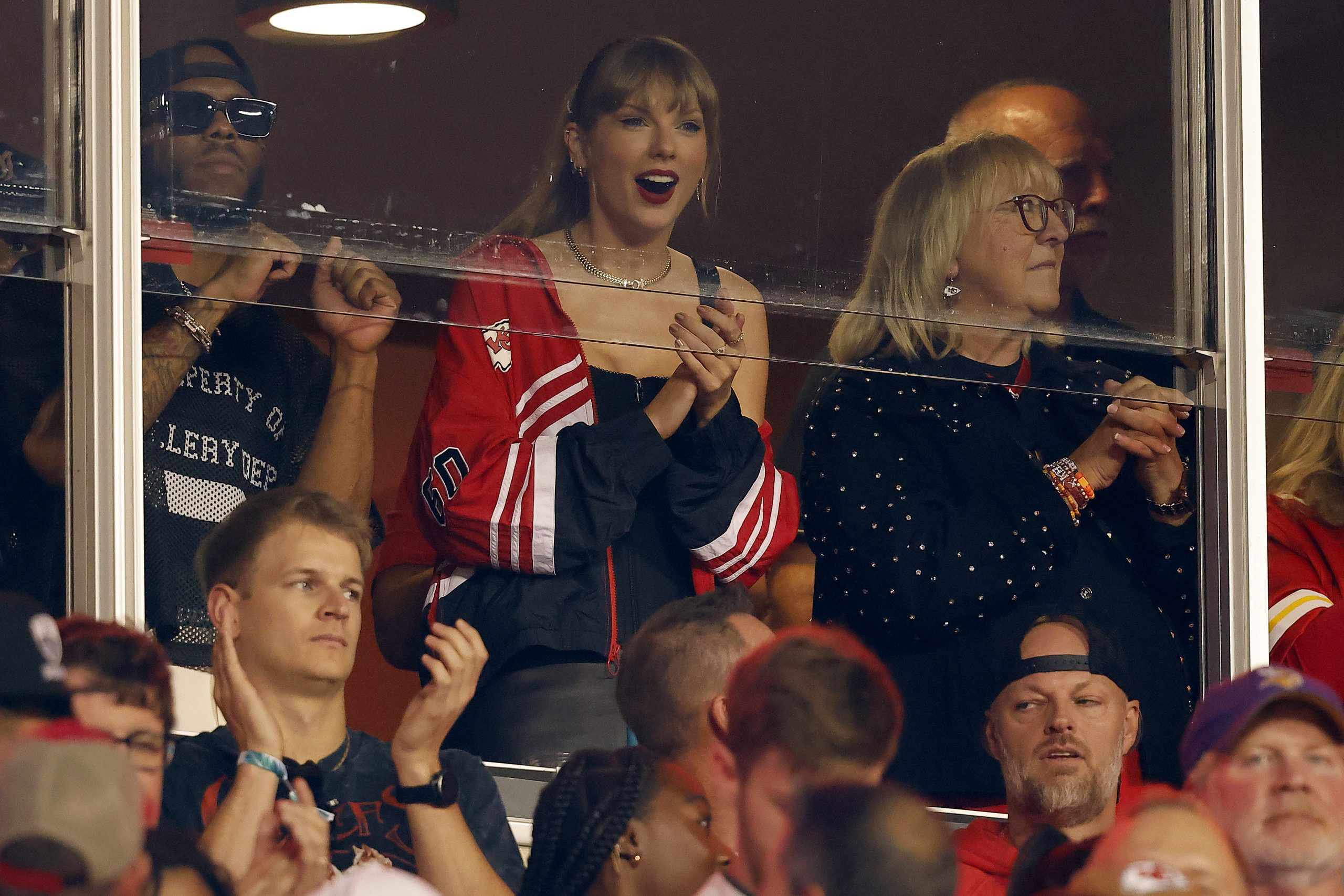 Traders on Polymarket, a real-time prediction market, use USD Coin (USDC)— a digital stablecoin pegged to the U.S. dollar—to purchase shares in markets ranging from current world events to celebrity gossip to sports.
A sort of catch-all trading marketplace, Polymarket has binary marketplaces like PredictIt, where the price, between 1 cent and 99 cents, correlates with the probability of an event's outcome.
In celebrity news, as Taylor Swift takes over the big screen and the NFL, Polymarket launched two markets about her and Travis Kelce, the Kansas City Chiefs' tight end: "Will Travis Kelce and Taylor Swift be seen kissing?" and "Will Travis Kelce and Taylor Swift break up by Nov. 1?"
The former market closes Oct. 31 while the latter closes Nov. 1. As of Oct. 16, with recent tabloid photos of Kelce and Swift out on the town in New York after they appeared on Saturday Night Live's comeback on Oct. 14, the market hovered at 26% for yes of a photo of them kissing, and 74% for no. On Oct. 13 the market was 37% for yes and 63% for no.
So, even after a night with heavy exposure to the press and the most PDA fans have seen, bettors perceive the chances of a kiss in the next two weeks seems low. By the way, the rules say the kiss may be on the face or neck and must be published by a reputable source.
Celebrity news aside, Polymarket operates more markets and has more trading volume than PredictIt. On Polymarket, traders have wagered over $5 million on who will win the 2024 GOP presidential nomination, while on PredictIt, the same market has seen 54.4 million shares traded.
But not everything has been smooth. In January, 2022, the Commodity Futures Trading Commission, or CFTC, fined Polymarket $1.4 million for failing to register as a designated contract market or as a swap execution facility. Still, the value of its USDC, or TVL, totals nearly $8.2 million as of Oct. 16. At least the platform still has election markets, while in September the CFTC denied Kalshi the right to run an election market.