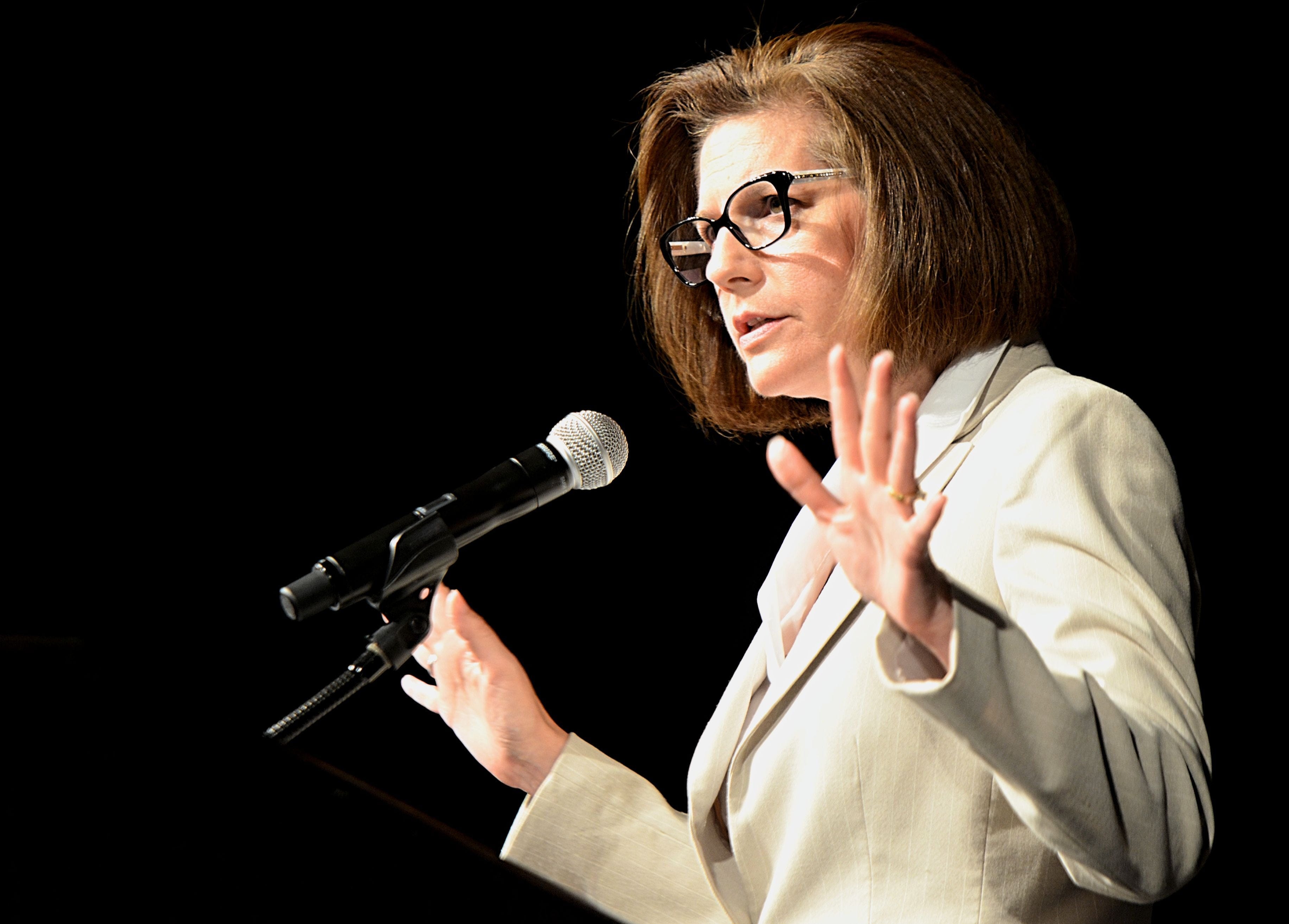 James Carville: Nevada's Cortez Masto is a Good Bet for Biden's VP Shortlist
Nevada Democratic Sen. Catherine Cortez Masto reportedly sits among Joe Biden's "top three" picks for a possible vice presidential running mate, according to Mediaite.
The news broke less than a month ago after three sources confirmed to the news site that a conversation between Biden and former Nevada Democratic Sen. Harry Reid took place revealing Biden's serious consideration for her in the vice presidential slot.
Notably, Cortez Masto succeeded Reid in January 2017. From 2007 to 2015 she served as the 23nd Attorney General of Nevada, and she has served as the Chair of the Democratic Senatorial Campaign Committee since January 2019.
Biden, who has already committed to selecting a woman for his running mate, would have a lot to gain from a ticket shared with Cortez Masto, pundits say.
In an opinion piece for The Hill, former Illinois Rep. Luis Gutiérrez wrote Biden "should pick a Latina as his running mate and announce that very soon." Cortez Masto has "impeccable credentials," emerging as a leader on environmental and health care issues, he wrote.
Yet, despite rumblings that Cortez Masto has high favorability for Biden's vice president pick, the prediction markets at predictit.org appear largely unphased. In the site's "Who will win the 2020 Democratic vice presidential nomination?" market, the country's first Latina senator currently sits in seventh place, trading at around 7¢.
Ahead of her are Kamala Harris at 28¢, Amy Klobuchar at 24¢, Elizabeth Warren at 13¢, Gretchen Whitmer at 9¢, Michelle Obama also at 9¢ and Stacey Abrams at 8¢.
In a recent episode of "The Political Trade," the prediction market-focused political podcast produced by Luckbox magazine, James Carville, longtime political consultant and lead strategist for Bill Clinton's presidential campaign, said Cortez Masto was undervalued.
"At 7¢, that's the biggest value I see," Carville said. "And, by the way, if she starts getting mentioned, that 7¢ is going to go to 36¢—at that point you may want to sell."
Carville said that although the value bet on Cortez Masto doesn't mean he thinks she has a 50/50 shot at actually securing the spot on the ticket alongside Biden, she holds "all the value" in the vice presidential markets.
Biden's campaign is expected to announce its vice president vetting process by the end of this month, shedding some light on the likely Democratic nominee's considerations for his running mate that have been otherwise largely kept quiet.