Bourbon is Bigger in Texas
Garrison Brothers' bold, pricey barrel-strength bourbons are worth the splurge
Judging whiskey awards may sound like fun, but after sipping dozens over a couple of hours it becomes harder for any one spirit to impress your taste buds.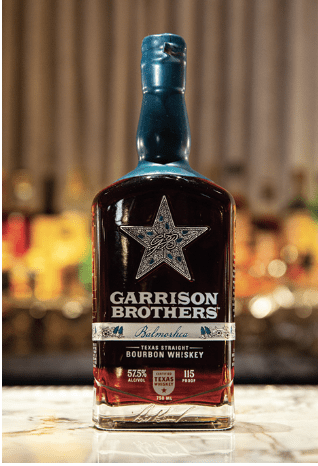 My first exposure to Garrison Brothers Whiskey Distillery was as a judge during the blind tasting session at the 2021 Whiskey and Barrel Consumer Choice Awards.
The half-ounce pour provoked my palette enough that I later inquired as to the name of the anonymous spirit. It turned out to be Garrison's Double-Oaked Balmorhea Texas Straight Bourbon Whiskey—a mouthful in more ways than one.
Balmorhea is a true Texas whiskey—a grain-based distilled spirit produced and aged entirely within the borders of the Lone Star State. And like Texas, Balmorhea is big. It's a 115 proof whiskey boasting a big flavor profile.
Bold notes of amaretto, fudge, pecan and coffee emerge after aging five years in the warm Texas climate before bottling at barrel strength. Master distiller Donnis Todd unapologetically describes Balmorhea as "bourbon candy in a bottle."
Since its initial release in 2017, Balmorhea has won more than 50 awards, including the coveted title of American Micro Whiskey of the Year from Jim Murray's annual Whiskey Bible magazine.
But this is not everyman's whiskey. The flavors are so bold that I routinely find several drops of distilled or deionized water (or dare I say, an ice cube) are necessary to reduce Balmorhea to drinking strength.
Counterintuitively, whiskey lovers may find the 134.8-proof Garrison Brothers Cowboy Bourbon inexplicably more approachable. Somehow, the cacao chocolate, molasses, carob, brown sugar and date flavors overpower its high proof. This year's 9,600-bottle release is exceptionally good. Every barrel in this release was at least eight years old.