Google's Earnings Error—Profits Not Found
By the end of this week, more than half of the 500 companies in the S&P 500 will have reported earnings.
And with companies such as Alphabet (GOOGL), Amazon (AMZN), Apple (APPL), Facebook (FB) and Microsoft (MSFT) all set to report during these five trading days, it's an especially big week for the technology sector.
So far, earnings reports haven't painted a rosy picture of the current business environment, which may not come as much of a surprise given that most of the world economy was on lockdown for part of the first quarter.
Of the 122 companies in the S&P 500 that had reported as of April 24, the average stats were as follows: +2.5% revenue and -16.2% profitability (as compared to the same period last year).
Given that the second quarter of 2020 will also likely cover a fully locked-down economy, there's not much hope that earnings results will be much better when those reports are released come summer. Overall, earnings are expected to be down a whopping 33% in Q2 2020 as compared to the same period last year.
However, the technology sector is somewhat unique in this crisis because so many products and services from the "gig economy" are tailor-made for a "stay at home" lifestyle.
Whether it be hardware, software or the providers of data services to these devices, the technology sector is arguably one of the best positioned for a global pandemic—behind only maybe the utilities (electricity and heat) and consumer non-durables (cleaning products, food, etc.) sectors.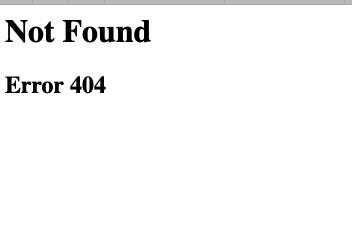 At least, that's been the prevailing theory.
Performance in the Nasdaq 100 certainty appears to confirm the notion that earnings in the technology sector are "bulletproof." Since putting in its low of the year on March 23, the Nasdaq 100 has been strutting down the catwalk like a newly minted Victoria's Secret Angel.
Amid one of the world's greatest public health emergencies since the Spanish Flu outbreak of 1918-1920, the Nasdaq 100 is down approximately 9% from the all-time high it made just a couple months ago. More importantly, it's up about 25% from the lows visited on March 23.
Investors of large-cap technology apparently believe the coronavirus pandemic will only temporarily derail the world economy and that the earnings health of the technology sector will jump right back online when the current lockdown ends.
Whether that will indeed be the case is yet to be seen.
For now, even earnings impairment for the current quarter (Q1) in the tech sector is expected to be fairly minor, with most estimates currently projecting a 1% gain for tech companies in Q1 2020 as compared to Q1 2019.
Keep in mind, the average so far for all market sectors in the current Q1 earnings season has been a 16% drop in profitability from the same period last year, so a 1% gain would be a definite outlier.
Because Alphabet was the first of the big tech companies to report this week (on April 28), those figures are already known. While revenue was higher than projected, earnings came up short. Alphabet recorded earnings per share of $9.87, missing analyst projections of $10.35.
More importantly, when comparing profitability for Alphabet in Q1 2020 to Q1 2019, the story gets a lot worse. Alphabet reported earnings per share of $11.90 in Q1 2019 versus earnings per share of $9.87 in Q2 2020, translating to a significant drop in profitability of 17.5%.
Interestingly, that number is fairly close to the overall average drop in profitability reported by all sectors (-16%). And the bad news only gets worse when looking at projections for Alphabet's earnings next quarter (Q2).
In Q2 2020 Alphabet is projecting profitability at $7.89 per share. In Q2 of last year, Alphabet's recorded earnings per share were $14.21, which means earnings for Alphabet (it's own projections) are expected to decline by a jaw-dropping 44% in Q2 2020 vs. Q2 2019.
With overall technology sector earnings currently forecasted to decline by 30% in Q2, it looks like the Alphabet report on Tuesday may catalyze further downward revisions because earnings impairment—even in the supposedly "bulletproof" technology sector—looks far more substantial than market sentiment seems to suggest.
Interestingly, many financial media outlets lead April 28 with the headline that Alphabet "beat on revenues," which seems to miss the forest for the trees. While an increase in revenue is certainly nice, it's the significant drop in Alphabet profitability that should probably be making the rounds—especially because stock price valuations are derived from current and potential earnings, not revenues.
If Amazon, Apple, Facebook, and Microsoft all report similar earnings impairments this week, then the prevailing hypothesis that big tech earnings are somehow impervious to the coronavirus downturn will evaporate faster than freshly applied hand sanitizer.
Other notable technology sector earnings reports this week include Amazon (AMZN) and Apple (AAPL) on April 30.
To learn more about how the tech sector has traded in especially dynamic fashion during 2020, readers may want to review a recent episode of Tasty Extras on the tastytrade financial network when scheduling allows.
Sage Anderson is a pseudonym. The contributor has an extensive background in trading equity derivatives and managing volatility-based portfolios as a former prop trading firm employee. The contributor is not an employee of Luckbox, tastytrade or any affiliated companies. Readers can direct questions about topics covered in this blog post, or any other trading-related subject, to support@luckboxmagazine.com.